For those who have been interested in gaining experience in the law profession, the path of a paralegal has always been a uniquely inviting opportunity to join a legal team quickly and provide invaluable services on the way.
<!- mfunc feat_school ->
Featured Programs:
Sponsored School(s)
<!- /mfunc feat_school ->
With the rise of digital technology and a recent increase in work from home opportunities, it's easier than ever to jump into a career as a paralegal, which some would call an even better option than the traditional in-person model.
If you have been considering working as a paralegal, understanding the risks and rewards of virtual employment will be worth your while. To learn more about remote paralegal jobs, salary data, and how to become a virtual paralegal yourself, read on.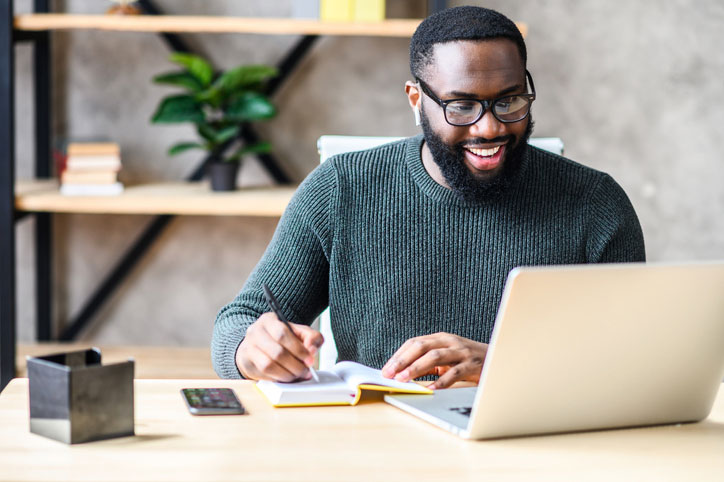 What is a Virtual Paralegal?
Traditionally, a paralegal is someone who provides administrative, research, and writing assistance to attorneys to help them run their practices efficiently. Their contributions to a legal team can be deeply impactful in important proceedings, including trials, depositions, evidence finding, and more.
The primary difference between a traditional paralegal and a virtual paralegal is that virtual paralegals work remotely, which in turn can affect their place within a company structure as well as their employment model overall.
While traditional paralegals typically work directly out of a single law office, virtual paralegals are typically independent contractors who sometimes take responsibility for isolated tasks of a given office while working for multiple law firms at once. This is an option that was not possible until recent technological advances made it so. Now that it is possible, many law firms and paralegals alike have taken advantage of the opportunity to include virtual paralegals on their teams.
Responsibilities of a Virtual Paralegal
Virtual paralegals might be tasked with any of the duties of a traditional paralegal. These include, but are not limited to, the following:
Contributing to investigative work to clarify the facts of a case
Helping to prepare for a case, in particular by preparing evidence to submit to a courtroom
Supporting with administrative projects to be sure a lawyer's office is thoroughly organized
Assisting with legal research on laws and regulations
Drafting key documents, from attorney-client correspondence to contracts and mortgages
Filing legal documents with the court or opposing counsel
Procuring formal statements such as affidavits for court cases
Creating summaries to help lawyers prepare for cases
It is important to note that some of these responsibilities translate more easily to remote work than others. Administrative work in particular is often highlighted as a key responsibility for virtual paralegals, as so many documents now exist exclusively in digital form. Managing the digital files of a law firm is a duty that is as easy to perform at home as it is from an office, which has made this kind of legal assistant an especially attractive role for law firms to hire remotely rather than going with an in-person employee.
Benefits of Being a Virtual Paralegal
If you desire a professional experience that is flexible around your schedule and lifestyle, remote paralegal jobs are an excellent option for you. These positions allow you to set your own hours and work from wherever you'd like, meaning as long as you complete the work you're assigned, you're free to choose when and where to do it. This can be a great option for those who want to build professional experience without being tied down to the office.
Another one of the greatest advantages of remote paralegal jobs is the ability to work with multiple clients at once. This means signing on for part-time positions as an independent contractor that give you time to hold multiple roles.
There are numerous ways to approach holding more than one paralegal job at once. For those looking for varied experience in the legal field, this is a great way to expand your horizon and build numerous paralegal skills. Meanwhile, those who would like to build up a particular specialty, such as filing a particular type of legal document, can double up on work experience, expanding your resume significantly as you work multiple jobs.
Are There Disadvantages of Being a Virtual Paralegal?
There are a few disadvantages of remote paralegal jobs, though they can be navigated with some strategic planning and an adaptable attitude. In fact, none of these disadvantages are exclusive to paralegal work; rather, they are a condition of working as a remote contractor in general, and many workers have managed to thrive while maintaining virtual positions. Still, it is worth pointing out some of the more difficult aspects of a virtual paralegal career so that aspiring candidates can plan accordingly.
One of the greatest difficulties of remote paralegal jobs is instability. When working as an independent contractor, especially remotely, one typically doesn't have the job security of a full-time in-person job. Sometimes independent contractors are hired for short-term individual projects, meaning they must find more work once their job is completed. This means that virtual paralegals must be resourceful in lining up enough work opportunities to sustain their freelance business in the long term. Though that is not always an easy feat, it can pay off in the long term, with flexible hours and the ability to work from anywhere you want.
The other most significant downside of working as a remote independent contractor is the lack of benefits. Freelancers must take responsibility for their own health insurance, which can be quite costly. It's imperative when working as an independent contractor to thoroughly account for your expenses as soon as you begin planning your freelance career to be sure that you are covering all your bases.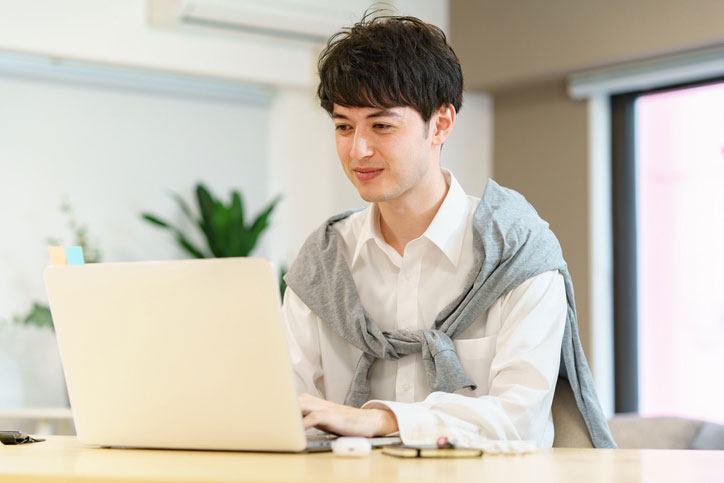 Virtual Paralegal Jobs
Many are drawn to pursue careers as paralegals because the profession offers the opportunity to enter the legal field quickly, gaining experience that can teach you about the law profession. For some, this leads to a future in other legal careers, while others settle into life as a paralegal, building expertise that will carry them through a stable career for a long time to come.
Skills
Remote paralegal jobs typically require the same skills as needed by in-person paralegal jobs. First and foremost, the work of a paralegal requires high energy, diligence, and close attention to detail. Paralegals do work that ensures that important legal procedures happen efficiently and without difficulty, meaning they must be extremely careful, even as they manage multiple responsibilities. In the case of virtual paralegals who have multiple, it is even more important to be fastidious in one's work to be sure that no task is overlooked.
Here are some of the top skills required by virtual paralegal positions:
Communication
Writing
Research
Organization
Multi-tasking
Technological proficiency
Though specific remote paralegal jobs will foreground different skills, building competencies in all of these abilities will serve you well as you make your way through a paralegal career.
To learn more about the skills required to become a paralegal, visit our guide here.
Education and Certification
One does not need a graduate degree in order to become a paralegal, which sets the career path apart from most other options in the legal field. At a minimum, paralegals are typically expected to hold an associate's degree, with some students electing to take programs specifically designed for an Associate's Degree in Paralegal Studies. Many of these programs are approved by the American Bar Association.
Though it is not an absolute requirement, many who work as paralegals already hold a bachelor's degree, and in fact many employers in the law field require it. Paralegals who hold bachelor's degrees are not expected to have any particular major or area of concentration.
Before taking work as a paralegal, especially remote paralegal jobs, you are highly encouraged to get your paralegal certification. While these are not technically required to become a paralegal, for many employers, they are a prerequisite. Further, a paralegal certificate will thoroughly establish your competence, which is especially useful if you plan to work remotely, as you will have fewer opportunities to show off your strengths as a paralegal than if you were working in person.
Some of the top ABA-approved entry level paralegal certification programs include the following:
NALA: The Paralegal Association: Certified Paralegal (CP)
National Federation of Paralegal Associations: CORE Registered Paralegal (CRP)
NALS: The Association for Legal Professionals: Professional Paralegal (PP)
Example Jobs
There are numerous jobs for paralegals with different responsibilities and in different sectors. Some of the legal arenas in which virtual paralegals work are the following:
Corporate law
Real estate law
Family law
Immigration law
Entertainment law
Indeed, every type of lawyer needs paralegals, so you have the option to pick the area of law that interests you most.
There are also paralegal jobs that specialize in particular skills or legal procedures. These include the following job titles:
Litigation auditor
Legal secretary
Plan document specialist
Contracts administrator
Workers compensation legal assistant
Court runner
Lien resolution manager
One can specialize in the above responsibilities by choosing a related program when pursuing paralegal certification and while selecting internship and early work opportunities. Having a specialty as a paralegal is an excellent idea, as your experience will only make you a more and more attractive candidate to future employers who will seek a paralegal who already has a strong lay of the land.
Virtual Paralegal Salary
According to the Bureau of Labor Statistics, paralegals overall earn a median annual salary of 56,230. This number gets considerably higher when looking at other industries: the BLS finds that paralegals working for the federal government earn an average of $69,680, while those working in the finance and insurance sector make $64,740.
Compensation for paralegals also varies by state. The BLS reports that the top paying states by median wage for paralegals are Washington D.C. ($83,420), Washington State ($71,900), California ($70,290), Massachusetts ($66,820), and New Jersey ($65,690).
It's important to note that these numbers generally apply to full-time paralegals who work for a single law firm or company. Virtual paralegals frequently work as independent contractors with multiple clients. Those who line up multiple clients to assist simultaneously have the opportunity to earn a higher income than traditional paralegals.
If you are interested in becoming a virtual paralegal with multiple clients, it is a good idea to look at the state list above to see where you might find the highest-paid opportunities. Remote work makes it possible to find clients all over the country, so you are encouraged to take advantage of this while plotting your career as a virtual paralegal.
If you would like to know more about pay for paralegals, take a look at our Guide to Paralegal Salaries.
Job Growth
The predicted job outlook for paralegals is excellent, with the Bureau of Labor Statistics estimating a 14% growth rate of paralegal jobs by 2031, which is nearly three times the average job growth rate across professions. This is great news for candidates seeking work as a paralegal because it means there will only continue to be more job opportunities for you.
For more information about job growth, visit our article Paralegal Job Outlook.
Taking the Next Steps to Become a Virtual Legal Assistant
There are exciting opportunities out there in the growing field for virtual paralegals. If you are inspired to take the next steps toward a virtual paralegal career, make sure you go into the field with knowledge of how to navigate the world of law and the lifestyle of a freelancer.
If you have completed an associate's degree for paralegals or a paralegal certification program, it's time to start preparing for your first job interviews. For ideas of how to prepare for your first meetings, take a look at our Guide to Paralegal Interview Questions so that you know what to expect.
For more general information about the career of a paralegal, take a look at our article 10 Tips & Tricks Every Paralegal Should Know.