Instead of dealing with the public, corporate paralegal job responsibilities are largely limited to corporate duties where they work with corporate lawyers, shareholders, and executives. The goal of corporate paralegals is to ensure the corporation is protected in all business ventures and that all transactions comply with federal and state laws. Many of their job responsibilities deal with the business' inner workings, including human resources, company policies, and employee benefits.
Law offices aren't the only places you can find paralegals hard at work. Corporate paralegals can be found in almost any major corporation and many smaller ones, helping to churn out the mountain of legal research and writing that helps keep modern commerce on track and above board.
<!- mfunc feat_school ->
Featured Programs:
Sponsored School(s)
<!- /mfunc feat_school ->
Corporate paralegals specializing in business law make some of the best money and enjoy some of the broadest responsibilities in the paralegal game.
Although there can be certain aspects of working for the man that may be boring or repetitious (you know someone is sitting in a small room in LA writing all those cease and desist letters going to YouTube, right?), the fact is that going into corporate law provides paralegals an avenue into industries and areas of the law they might never find if they were working in a law firm.
Business law is a broad canopy that covers many different legal issues.
Sponsored Listings
Interested in copyright issues? Businesses produce all sorts of thorny questions about work for hire and intellectual property…
Immigration? Technology firms hire legal specialists all the time to sort out complex questions around H-1B specialty visas for overseas hires…
Finance and tax law? You better believe that big companies have hordes of legal professionals exploring cutting edge questions around the tax code and possible repatriation issues for off-shore funds considering potentially significant changes that may be coming to United States Statutes Title 26, better known as the Internal Revenue Code…
A corporate paralegal may have the opportunity to touch on all these issues and more, or specialize in only one, depending completely on the company and their own preferences. You may be one tiny cog in a big legal department, or a critical component of a small team, all depending on the organization and the industry.
Corporate Paralegals Bring Home the Bacon
According to the Bureau of Labor Statistics (BLS), paralegals earned an average salary of $56,610, or $27.22 per hour as of May 2020. At the top of the pay scale, paralegals with significant experience, specialized knowledge in one or more areas of law, and top industry credentials earned upwards of $85,160 during this time, revealing plenty of room for growth in this profession.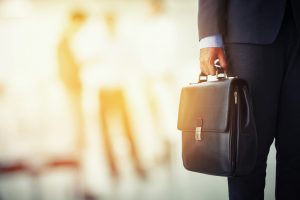 Paralegal salaries also tend to differ based on setting, with corporate paralegals coming out on top, in most cases. Corporate paralegals, who work with an in-house legal team, earned an average salary of $74,390 as of May 2020, which is higher than paralegals in other settings, such as:
Law Firms: $54,200
Federal government: $72,930
State government: $51,390
Local government: $57,130
Along with their advanced knowledge of corporate law, corporate paralegals can earn even loftier salaries working in highly specialized industries, such as:
Merchant wholesale companies: $134,210
Land subdivision: $90,360
Semiconductor manufacturing: $85,440
Natural gas distribution: $84,300
Becoming a Corporate Paralegal
Because corporate paralegal work is so varied, there is no one single best route into the specialty. Positions are available to experts with a great deal of specific experience as well as paralegals fresh out of school.
It never hurts to have additional education in the subject, however.
The National Federation of Paralegal Associations offers an advanced specialty certification in corporate law. To receive this specialty certification, candidates must complete a three-course sequence, with each course lasting 4 weeks:
Advanced corporate law
Intellectual property law
Contract law
Fast-Paced Corporate World Makes Way for Faster-Paced Paralegals
Corporate paralegals work alongside corporate attorneys, preparing documents related to the workings and transactions of the business. They prepare audit letters, SEC filings, and other legal agreements. They also often work with the IRS to facilitate tax breaks and liabilities that relate to the business and their earnings. There are also contracts to draft and review that govern partnerships and other obligatory agreements between business entities.
One routine but often overlooked aspect of corporate paralegal work is simply the business of staying in business.
Filings with the secretary of state's office to incorporate the business and maintain the status is routine stuff, but absolutely critical. This can include trademark and copyright filings, without which a business can quickly find itself in legal hot water…
This is something Zazu Designs, a small cosmetology outfit in Illinois, found out the hard way. The business neglected to fulfill all the requirements for establishing a trademark for "Zazu" and found cosmetics giant L'Oreal eaten alive for infringing on the trademark cosmetics giant L'Oreal owns for their "ZAZU" product line.
Compliance work is also important, both for financial and other regulatory matters, depending on the industry. The Uniform Commercial Code (UCC), which governs commercial transactions in the United States, is more than 2000 pages long, which means it is constantly being updated and amended. Who reads and keeps track of the potential impact of those amendments on a business? Paralegals, of course.
Hotmail Gets Microsoft in Hot Water
And some companies are finding that the same attention to detail that they have learned to put into matters of organization are now necessary when it comes to an Internet presence: the pedestrian matter of renewing their thousands of registered domain names.
Way back in 1999, a little tech company called Microsoft forgot to renew one of their gateway domains and put all of Hotmail out of commission. Then they forgot again in 2003 and blew up Hotmail again, although only in England that time.
Paralegals who can be trusted with such time-critical tasks, manage such renewals.
Corporate Paralegals are Always a Sound Investment
Although their job duties and responsibilities are often administrative in nature, paralegals are entrusted with preparing important documents associated with major corporate transactions, such as initial public offerings, mergers, and acquisitions.
During mergers and acquisitions, paralegals in corporate law often conduct due diligence investigations. These investigations are designed to uncover issues that could lead to lengthy and expensive court confrontations, only before they actually get to court. The process is similar to investigating and preparing for a case; digging through financials and other documentation, interviewing executives, reviewing procedures. They prepare audit letters for distribution to auditors and clients, gather litigation and billing information and prepare draft responses to auditor requests for information.
Paralegals in corporate law prepare documents related to:
Partnerships, limited liability companies
Amendments, withdrawals, mergers, and dissolutions of companies
Stock certificates
Franchise tax forms
Closing and other corporate transactions
Initial public offerings
SEC filings
Intellectual property
Uniform Commercial Code (UCC) filings/searches
IRS forms (SS-4, EINs)
Stacking Up Qualifications to Become a Corporate Paralegal
Because corporate paralegal work is so varied, there is no one single best route into the specialty. In corporate legal departments you'll find veteran experts with a great deal of specific experience and paralegals fresh out of school, though the kind of work they'll be doing won't necessarily be the same.
In law firms that specialize in corporate law, managing the intensely demanding tasks of high value corporate clients is typically reserved for the cream of the crop.
Any primary degree or post-degree certificate in paralegal studies is going to dedicate a considerable amount of time to business law, but mid-career professionals often look for opportunities to further specialize with advanced certificate programs that include coursework in business law and practices. In any case, it never hurts to have additional education in the subject.
A specialized education through advanced certification programs also helps add to the credentials of a well-qualified corporate paralegal. All these certifications are available only to currently practicing paralegals:
The National Federation of Paralegal Associations sponsors an advanced specialty certification in corporate law through the Advanced Paralegal Institute. To receive this specialty certification, candidates must complete a three-course sequence, with each course lasting 4 weeks:
Advanced corporate law
Intellectual property law
Contract law
NALA, the National Association of Legal Assistants, has several specialty certifications available to currently practicing paralegals that relate to corporate law:
Business Organizations: Incorporated Entities
Business Organizations: Noncorporate Entities
Commercial Bankruptcy
Discovery
E-discovery
Finally, NALS, the association for legal professionals, offers certificates in:
Business Law
Corporate Law
Contract Law
Employment Law
E-discovery
2020 US Bureau of Labor Statistics salary data and job market trends for paralegals reflect national data, not school-specific information. Conditions in your area may vary. Data accessed January 2022.