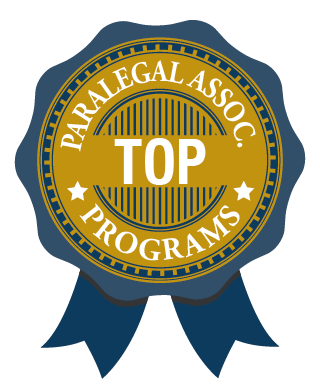 The associate's degree has emerged as the go-to option when it comes to educational preparation for a paralegal career. Standards bearers from the ABA to professional certification organizations like NALA and NFPA have all gone on record with official recommendations in support of 60-credits of college coursework, the equivalent of a two-year degree program, being the standard minimum…
With some 360 nationally and regionally accredited community colleges, vocational schools, state colleges and private universities throughout the U.S. offering  associate's degrees in paralegal studies or a qualifying associate's minor, how does anyone even begin to start making a selection?
And it isn't even the sheer number of programs out there that makes this a daunting process. There's also the many factors you need to consider in assessing the quality and pragmatism of a program: Are the instructors themselves paralegals and lawyers with years of real-world experience? … Is this a program that is respected and recognized by the law offices and corporate legal departments I'm going to try to land a job with? …  Will the program go the extra mile when it comes to preparing me for national exams? … What about providing field experience? … Will I get the kind of individualized career assistance I need to feel confident that I'm going to land a job after completing the program?
<!- mfunc search_box_body ->
<!- /mfunc search_box_body ->
<!- mfunc feat_school ->
You could do what most people do and just rely on the merits of institutional accreditation and trust that the community college up the street has developed a quality paralegal program. You could take it a step further and look exclusively at schools that have gone through the rigorous ABA review process and come out on the other side with the ABA's esteemed stamp of approval.
These things are very important, but by themselves, they still don't tell you the whole story. You're the type who's cut out for the kind of deep research it takes to be an outstanding paralegal, so you want to know more before committing the next two years of your life to a program that's going to lay the foundation for a decades-long career.
Sponsored Listings
How We Made Our Selection for the Top Paralegal Associate's Program in Each State
Here at ParalegalEDU.org we've put a lot of thought into what makes a great paralegal program.
Of course, you can learn some things from a school's record for student retention and employment levels among recent graduates. And sure, you need to consider the cost of the program as it compares to other options in the area and whether students have been able to meet their student loan obligations. But we also know there is infinitely more to determining the quality of a program than can be gleaned from a glance at some gainful employment disclosure numbers.
We feel the true measure of the quality of a program isn't something that's easy to quantify. It can only be found by looking at the experience and level of dedication of the faculty… How well the program is connected with the local professional community and what this can mean for internship and professional opportunities … How well the program fosters professional networking through student organizations and affiliations with professional associations … The program's willingness to demonstrate a true commitment to educational excellence through voluntary approval from the ABA and membership with the AAfPE … Though any associate's degree in paralegal studies that includes 60 semester hours of coursework is going to meet the minimum educational requirements for you to be eligible to take the entry-level exams offered by NALA and NFPA, few actually help to facilitate national certification.
<!- mfunc search_btn ->
<!- /mfunc search_btn ->
Our Pick For the Best Paralegal AS and AAS Degrees in Each State
We put countless hours into our quality review process to give thoughtful consideration to all these factors and find the one school in each state that we feel offers students something really special. Here's the results of our lengthy review process; a list showing an elite class of schools that we feel are worth a serious look for anybody considering their associate degree options.
---
This list features programs that our editorial staff hand selected to present as top recommendations. We believe the many aspects of a program that come together to create an exceptional student experience can't be reduced to numbers alone, so no formula was used to attempt to score or rank these programs. Instead, they represent our top picks based on a thoughtful review of the things we know mean the most to students. Each one of these programs offers something unique, and all come equally highly recommended. We stand behind the principal of editorial integrity and make these recommendations independently and without compensation.
---
ALABAMA
ALASKA
ARIZONA
ARKANSAS
CALIFORNIA
COLORADO
CONNECTICUT
DELAWARE
DISTRICT OF COLUMBIA – WASHINGTON, D.C.
FLORIDA
GEORGIA
HAWAII
IDAHO
ILLINOIS
INDIANA
IOWA
KANSAS
KENTUCKY
LOUISIANA
MAINE
MARYLAND
MASSACHUSETTS
MICHIGAN
MINNESOTA
MISSISSIPPI
MISSOURI
MONTANA
NEBRASKA
NEVADA
NEW HAMPSHIRE
NEW JERSEY
NEW MEXICO
NEW YORK
NORTH CAROLINA
NORTH DAKOTA
OHIO
OKLAHOMA
OREGON
PENNSYLVANIA
RHODE ISLAND
SOUTH CAROLINA
SOUTH DAKOTA
TENNESSEE
No listings at this time.
TEXAS
UTAH
VERMONT
There are currently no qualifying paralegal associate degree programs in Vermont. We encourage you to consider any of the programs shown here offering an online option, or programs in neighboring states.
VIRGINIA
WASHINGTON
WEST-VIRGINIA
WISCONSIN
WYOMING