Your paralegal degree armed you with the knowledge and skills needed to perform your job to the fullest, right?
While a paralegal degree program provides a solid, first step into the profession, providing you with the foundation needed to assume an entry-level paralegal job, your learning should not end there.
Success as a paralegal relies on hard work and a dedication to constant improvement, and that means identifying your strengths, weaknesses, and the areas where you can refine the skills you started to develop in school.
Today's paralegals need to ensure they have the well-rounded skillset to be team players, full-on contributors to the legal team, not just employees. This goes double for ambitious paralegals with plans to advance in the profession and knock the socks of the attorney(s) they work for. Landing senior-level and managerial/administrative positions in top law firms and earning an impressive salary all rely on not just having the basics down, but having razor-sharp skills that increase your value to the legal practice.
So, exactly what skills are needed to be a paralegal? Although there's a laundry list of paralegal skills required to serve as a competent and capable team player in today's fast-paced legal profession, we've identified 5 skills that we consider absolutely critical – a set of skills you'll always look to improve and enhance. Today's top paralegals never rest on their laurels and never settle for good enough. That means it's always wise to ask yourself: Do my paralegal skills position me for success?
1 – The Legal Writing Skills Needed to Be a Paralegal are More Intense Than You Might Think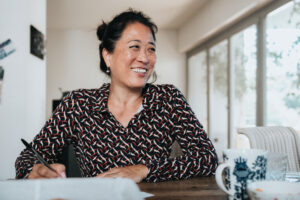 Much of your day as a paralegal involves communicating – more so in writing than speaking. Pleadings, documents, briefs, legal correspondence, and even interoffice memos must be well-written, concise, and free of grammatical errors and spelling and punctuation mistakes.
If writing isn't your strong suit, a crash course in business or legal writing should be part of your short-term plans. You'll find plenty of these online programs available through colleges and universities.
Legal vernacular goes well outside everyday speech, and when you're dealing with terms and phrasing you don't use every day it's easy to make a mistake. Legalese requires a sort of writing skill all its own, and there are zero points for waxing poetic or getting creative with the way you lay out information. Succinct and straightforward is the rule, and even then, meticulous proof reading can save your life.
Resist the temptation to skip the spellcheck and always take the time to check (and double-check) the spelling of client names, along with all that funny Latin that still shows up in some legal documents even today – you know, the terms that even MS Word spellcheck doesn't recognize.
It's virtually guaranteed that accidentally dropping a word or misspelling anything on a legal document will invalidate it. And if you get the name of the caselaw you're referencing wrong on a document, you can be sure that's the quickest way to become public enemy number one.
Writing skills aren't a bonus for paralegals – they're critical for performing your job to the fullest and representing yourself as a capable, trusted professional.
2 – Paralegal Skills in Conducting Research are More than Critical – They're Part of the Job Description
Being a paralegal means being a skilled researcher. Full stop. It's what the job is all about. If you didn't have mountains of caselaw to examine for determining legal precedent that an attorney can use to litigate a case, then you simply wouldn't have a job.
Without real mastery of how to conduct legal research, and the tools used to do it, you'll waste valuable time and quickly find yourself out of time, out of luck, and very possibly out of a job.
Top paralegals aren't just skilled in LexisNexis, though, they're actually skilled in the art of research and able to quickly identify and analyze relevant caselaw.
Attorneys rely on you to bring them the information they need, and it's not just all caselaw all the time. Researching facts in the case at hand, locating and interviewing witnesses, gathering supporting evidence, and even managing physical evidence – these are all part of the investigation and research process that go on behind the scenes when building a case.
Of course, paralegal degree programs include courses in investigation and research, but it's never a bad idea to take a course or two in advanced legal research. You can also learn quite a bit from more seasoned paralegals where you work, so pay attention and pick up valuable tips along the way.
Outstanding research leads to a comprehensive and exceptionally organized case file, so when the attorney you work for wins the case, they might even tuck their ego aside long enough to remember that you played a role in helping them do it.

3 – Technology and Software Skills are Definitely a Big Part of Being a Paralegal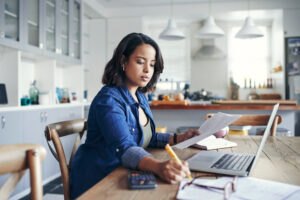 If you are new to the paralegal field, you've probably wondered: What computer skills does a paralegal need?
New and constantly changing technology and legal software programs have made it more important than ever to up your technology game. You'll use a variety of tech tools throughout your day, whether you're fielding incoming emails, coordinating the schedules of multiple attorneys, or storing and classifying legal documents, it's always in your best interest to get to know these programs and learn to navigate them like a pro.
LexisNexis is so much a part of a paralegal's life when assigned to research caselaw that there are actually certificates offered for achieving a certain level of proficiency. Of course, exceptional familiarity with Excel and the rest of the MS Office suite are standard expectations of any office worker these days, and paralegals are no exception. Then you have the dozens of legal practice management solutions on the market–that every firm uses to keep client billing, scheduling and court appearances straight – whether Amicus Cloud, MyCase, Clio, PracticePanther, SmartAdvocate, or BQE Core, among many others.
There's been more than a paralegal or two to stay late to take the time to familiarize themselves with new or confusing programs. A few after-hours learning sessions will provide you with the opportunity to learn the ins and outs of legal software, apps, databases, and other tech tools in a quiet environment, free of the stressors of a busy law office and demanding attorneys. You'll also find plenty of online courses and YouTube videos that do a great job of simplifying those complicated programs and turning them into tools you actually enjoy using. Remember: tech tools are ultimately designed to make your life easier, but you must take the time to get to know them first.
Becoming proficient with technology isn't just convenient – it's vital to performing your job both efficiently and effectively.
4 – Specialized Paralegal Skills and Knowledge in Different Areas of Law are Key
Graduate from any ABA-approved paralegal program and you'll hold the title of generalist paralegal. But the best opportunities (complete with the best earning potential) are reserved for paralegals who have made the effort to become specialized in one or more areas of law. These specialized skills are critical because they're necessary if you really want to enjoy all that the paralegal profession has to offer.
Immigration law, IP law, elder law, cybersecurity law, litigation, wills and estates… for every specialized area of law, there are specialized types of paralegals involved in performing the work. Choose an area of law that interests you and focus your paralegal career on becoming a specialist in that area and your stock will go up in the legal industry.
There are a few ways you can get these specialized skills:
Land an entry-level paralegal job in an area of law that interests you and learn from doing. Simply immersing yourself in a specific area of law is a fantastic way to transition from being a generalist to a specialist.
Complete a bachelor's degree in paralegal or legal studies. Most bachelor degree programs in legal studies provide students with the opportunity to choose from a variety of specialized law courses and graduate as a specialist.
Consider taking paralegal courses in the area of law in which you're interested. A number of colleges and universities (usually offered through their continuing studies department) even offer specialized paralegal certificate programs that consist of about three or four courses that lead to a specialized paralegal certificate.
5 – In Certain Circumstances, Negotiation Skills are an Important Part of Being a Successful Paralegal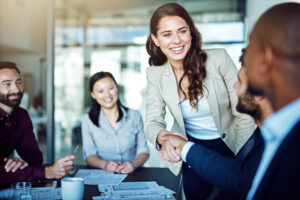 Ever wondered why paralegals need negotiation skills? There's a couple of reasons. As attorneys rely more and more on paralegals to take charge in matters related to client interactions, it's not unheard of for paralegals to negotiate the retainer and other fees a law office charges. This comes into a play for a couple of reasons. Sometimes it's simply to avoid sullying the relationship between the attorney and prospective client, while in some cases it's just a standard part of doing business when serving clients with limited means.
The ability to negotiate rates is particularly important for paralegals who work as independent contractors offering basic legal document services, as they have to negotiate rates not on behalf of an attorney, but on behalf of themselves and their own business.
And aside from that, in states like Washington where paralegals are allowed to handle ex parte filings in civil and family court under emergency circumstances, they may actually find themselves in court wrangling over high stakes legal matters ranging from evictions to guardianship.
At the end of the day, the ability to skillfully negotiate anything under any circumstance comes down to understanding what makes people tick enough to feel them out and recognize their pain points and the soft spots that bring out their empathy and humanity. Whether dealing with a client and figuring out what they can really afford to pay, or pleading the case of a single mother behind on her rent and facing eviction unless she can come to an agreement with her landlord, paralegals need strong people skills for many aspects of the job, including with negotiations.
A question that comes up for some paralegals with career ambitions that might include going to law school is, do paralegal skills transfer? – Of course! From the ability to research caselaw and their familiarity with LexisNexis, to the legal terminology used in different practice areas, every bit of the skills and knowledge you develop as a paralegal will transfer to a career in law. And for paralegals that choose to go into entirely different professions, everything from the meticulous organizational skills to office technology skills to the focus it requires to do hours of research will transfer big time to almost any other field.
LEARN MORE ABOUT BECOMING A PARALEGAL!
<!- mfunc feat_school ->
Featured Programs:
Sponsored School(s)
<!- /mfunc feat_school ->