Paralegal careers are about as multi-faceted as they come. Changes in industry and economics are fueling growth in the field, particularly in areas like intellectual property law, elder issues, medical law, environmental law, bankruptcy and international law.
<!- mfunc feat_school ->
Featured Programs:
Sponsored School(s)
<!- /mfunc feat_school ->
What you do, when you do it, and how you go about doing it all depends on where you work, in what area of law you work, and certainly who you work for.
What remains consistent, however, is that paralegals perform every type of legal support service imaginable, often taking on many of the same tasks lawyers perform with the exception of dishing out legal advice or representing clients in court. This means as a paralegal, you can research the law, conduct investigations, maintain trial calendars, prepare documents, interview clients and witnesses, perform document review… and a whole lot more.
Sponsored Listings
Making Your Way in the Legal Field: Where to Find a Paralegal Job and What to Expect Once You're Hired
The majority of paralegals (68 percent in 2016, according to the National Association of Legal Assistants – NALA) work for private law firms, ranging from small practices with just one attourney to major firms consisting of several hundred.
The remainder work primarily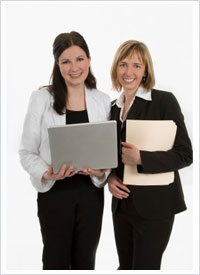 as in-house legal staff for corporations or for government agencies. Corporate paralegals work for large companies that include software developers, finance firms, insurance firms, consulting firms and health care providers/hospitals.
A slightly smaller subset work in the public sector within all levels of government, from city agencies to the U.S. Department of Justice. Some work for non-profits that specialize in pro-bono work. Some are even self-employed, and work for law firms on a freelance basis.
The Large Law Firm
How the law firm is categorized will depend largely on where you work. For example, work in the large city like New York City or Chicago and a law firm with a few hundred lawyers is considered a mid-size firm. Travel to a smaller city and this size firm would undoubtedly be considered a large firm.
The largest of the law firms are large—really large:
Barker & McKenzie LLP, Chicago: 4,363 lawyers
DLA Piper, LLP, New York: 3,756 lawyers
Norton Rose Fulbright LLP, Houston: 3,371 lawyers
Jones Day, Washington: 2,562 lawyers
Some law firms, due to their size, have specific paralegal departments, which are overseen by paralegal managers and supervisors. This type of structure provides the ideal opportunity to advance in the profession and the ability to earn a higher salary. Other perks of working for a large law firm often include state-of-the-art computers and research technology and impressive law libraries.
The Small- to Mid-Size Firm
You can expect to take on a greater variety of jobs in a small- to mid-size law firm than you would a larger firm. You may also find that clerical duties are part and parcel of a paralegal's job in a smaller setting.
Angela M., a Pittsburgh-based paralegal, said "you are more likely to wear multiple hats" working for a smaller firm. She also said there may be limited opportunities for advancement in this type of setting.
However, there are plenty of plusses for paralegals working in smaller law firm environments. Many paralegals report feeling more like a valued member of the legal team in a smaller setting and therefore tend to be more satisfied with their job. Smaller law firms also tend to be more relaxed than their larger counterparts, which is a huge perk for many paralegals.
Corporations
Many large corporations have their own in-house counsel to handle everything from employee contracts to benefit plans and stock options. In addition to shareholder and employee issues, you will work with attorneys who must handle the government regulations related to their business, such as environmental laws, antitrust regulations, and American with Disabilities Act (ADA) issues.
In a corporate setting, you may also work with outside counsel in the event of larger jobs.
The largest difference between working for a law firm and a corporation is that because the corporation is your client, billable hours do not exist. You can also enjoy more regular hours than you may through a law firm. The downside of working for a corporation is that your work has less variety than it would through a law firm that has many clients with many types of cases. However, for many paralegals, this is also a bonus, as they become experts in a specific area of law, such as banking or insurance.
Some of the largest law departments in U.S. corporations include:
General Electric
Citigroup
Liberty Mutual
State Farm
JP Morgan
Verizon
Government Entities
Most government agencies – state and federal – have their own legal department. At the federal level, you may work for departments like the Environmental Protection Agency (EPA), the Internal Revenue Service (IRS), or the Department of Justice (DOJ).
FYI: The DOJ employs the largest number of paralegals, followed by the Social Security Administration and the Department of the Treasury.
You may also work for the state or federal court system, under the district attorney or public defender.
Paralegals in the government sector often earn higher salaries than their private sector counterparts, and government entities often provide better job security.
Non-Profit Organizations
Advocacy groups—which can range from environmental groups to women's rights organizations to and legal services for disadvantaged persons—make up the majority of non-profit organizations that hire paralegals.
For many paralegals, the decision to work with a non-profit organization is an easy one because it allows them to work for a cause they feel passionate about. Non-profit organizations also often offer more casual, relaxed settings.
Some of the biggest names in advocacy include American Civil Liberties Union (ACLU), the Anti-Defamation League, the National Association for the Advancement of Colored People (NAACP), the National Immigration Law Center, and the National Organization for Women (NOW).
Independent Paralegals
According to NALA, as of 2016, just 3 percent of paralegals were self-employed or owned a paralegal business.
Working in an independent capacity will afford you the opportunity to work directly with clients and not under an attorney. Though you can't offer legal advice or appear on behalf of a client in court (There are some instances where you may be allowed to represent clients at the administrative hearing stage.), you can fill out forms related to taxes, bankruptcy, and estate planning. Paralegals must generally have at least several years of experience to be able to successfully work in an independent role.
Career Transitions: Becoming a Paralegal and Advancing in the Field of Law
Most paralegals enter directly into the profession by earning a degree through a college or university or by completing a certificate program through a career college. Others get their start as legal secretaries, law clerks or in other legal support roles and transition into a paralegal job. Through exposure to the legal profession, legal support workers often have their interest piqued and become interested in refining their knowledge of the law and the workings of the legal system, and virtually all eventually become interested in earning the higher salaries that paralegals command. While some may receive on-the-job training to advance their careers, many others will take courses to earn an undergraduate certificate or associate's degrees in paralegal studies.
Later in their careers, some paralegals discover that they want greater knowledge of the law or higher salaries. Many of these paralegals return to school to earn a juris doctorate and practice as lawyers (graduating from law school makes you a lawyer, but only those that have passed the bar can call themselves attorneys and represent clients in a court of law). Others choose to obtain a higher degree in paralegal studies by earning a bachelor's degree, while the most ambitious go on to earn a graduate certificate or master's degree in a specialized area of law. These paralegals may work at colleges and universities, teaching paralegal education to aspiring paralegals.
The Responsibilities and Daily Duties of a Paralegal
Regardless of your specific duties and responsibilities, your paralegal job will involve working under the supervision of an attorney and performing tasks assigned to you by an attorney. While you may complete some tasks that are administrative in nature, your assignments will often focus on complex legal issues. Attorneys rely on paralegals to complete these tasks to free up their time so it can be better spent on providing legal advice to clients and representing them in court.
Because paralegals bill at a lower rate than attorneys for their time, the use of paralegals keeps legal costs down.
While your job as a paralegal may vary according to the specific law firm, case, or lawyer you're working under, in general, your responsibilities and job duties include one or more of the following:
Investigations
Investigations is the process of gathering evidence. Investigations are vital for lawyers to be able to effectively represent their clients, making them one of the most important—and arguably one of the most time-consuming tasks of a paralegal. Investigations involve hunting down and verifying facts, interviewing clients and witnesses, and conducting field investigations.
According to Rose Turzak, investigations was a large part of her job. It was no wonder, she said, that she was always a fan of Sherlock Holmes.
Legal Research
An integral part of many cases is finding the laws that relate to a specific legal issue. You may spend much of your time locating current laws that apply to the legal issue you're working on and determining how those laws apply to the case.
The attorney you are working with likely require you to use a number of sources to search laws and government regulations that are relevant to their case. They may also research case law (written decisions by judges in past cases), public records, medical and scientific information, and use law encyclopedias, reference books, and online databases to conduct legal research.
Documents
The document aspect of a paralegal's job is broad, as it involves drafting, filing, reviewing, and preparing documents and other documentary evidence. You may conduct document reviews, organize pleadings and pretrial exhibits, and monitor filings.
Under the supervision of an attorney, you may be required draft contracts, will deeds, pleadings, and other documents and file pleadings, motions and other documents with the courts.
Pretrial, Trial, and Post-Trial Preparation
There is a great deal of preparation that goes into a trial – and that's where your paralegal expertise comes in. Your job may include organizing trial exhibits, creating exhibits and other visual aids, organizing a set of questions for pretrial juror selection, and preparing motions that are presented during trial. You may also be required to organize and bring files and evidence to the courtroom and take detailed notes during trial proceedings.
Docket control is also a big part of trial preparation. It includes preparing discovery requests and responses, notifying clients, witnesses, and attorneys of trial dates, and filing motions and pleadings.
Specializing in a Particular Area of Law
Most paralegal educational programs will prepare paralegals as generalists, not specialists, though some programs may allow you to take additional courses in a specific area of law. This shouldn't stop you from pursuing a specialization.
According to Rose Turzak, a Columbus-based paralegal-turned-lawyer, one of the best things you can do is to contact your local American Bar Association (ABA) chapter and ask to shadow an attorney in an area of law that interests you.
Through work experience, many paralegals discover an area of law in which they are interested in developing a deeper understanding. Continuing legal education, certificate programs and state or national certification exams are available to paralegals who wish to specialize. Specialists' job duties will be quite different from paralegal generalists, who support a wide variety of legal activities during their careers.
Specialists' work will have a narrow focus. Paralegals that specialize develop a very detailed understanding of their chosen area.
You would be wise to research some of the law specializations before you being you job search and apply for jobs in that area. Though there is no shortage of areas in which to specialize, from Native American law to sports law to agricultural law, the largest areas of law include:
Family Law
Family law covers divorce, child custody, support, and adoption. Family law is often the main area of focus in smaller law firms because it covers such a wide breadth of topics.
Civil Litigation
Civil litigation is any type of dispute that is not criminal in nature and usually one in which at least one party seeks money damages. Major areas of civil litigation include personal injury, antitrust, and housing law.
Bankruptcy
Bankruptcy is another area of law that smaller law firms choose to specialize in. Your job as a paralegal in the bankruptcy arena may involve working for debtors, creditors, or trustees.
Some of the major tasks of paralegals in bankruptcy cases involve preparing schedules of assets and liabilities, gathering financial information, and drafting bankruptcy petitions.
Criminal Law
Criminal law covers violations of the law and the protection of individual constitutional rights. This can include everything from drunk driving to assault to murder.
Intellectual Property
Intellectual property includes trademarks, patents, copyrights, and trade secrets—all of which deal the legal protection of ideas, creations, and inventions. This is a swiftly growing field, particularly due to the growth of computer software and technology.
Estate Planning and Probate
Estate planning and probate has become a hot field due to the aging Baby Boomer generation. This includes testate and intestate proceedings, the creation of trusts, probate procedures, and even the creation of conservatorships, put into place for adults deemed incompetent.
Real Estate Law
Real estate law is dynamic field of law that includes the buying and selling of commercial or residential property. As a paralegal, you may work for an attorney representing a buyer or seller, a lender or borrow as part of a real estate transaction, or landlords and tenants in the area of property rental. Your job may include drafting mortgages, deeds, and bills of sales, managing closing documents, and searching property titles.
<!- mfunc feat_school ->
Featured Programs:
Sponsored School(s)
<!- /mfunc feat_school ->