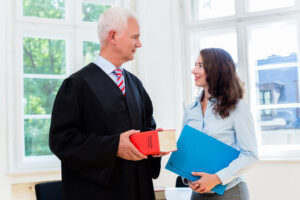 Earning a paralegal certificate is one of the fastest, most flexible paths into legal support work available in the country today. And it's a good thing these kinds of programs are available since paralegals are in high demand nation-wide.
The Bureau of Labor Statistics pegs paralegals as one of the hot career paths for the coming decade.
The Bureau projects a 12 percent increase in jobs in the ten-year run-up to 2030, about twice as fast as the average job growth rate in America.
<!- mfunc feat_school ->
Featured Programs:
Sponsored School(s)
<!- /mfunc feat_school ->
The median salary comes in above average as well, at $52,920 per year as of 2020. That's a solid chunk of change, but it definitely requires that you have some specialized training in the field before you can get it. And if your degree didn't prepare you, then a post-degree certificate program can help level up your expertise.
Not everyone comes into the world of law without a few detours along the way. A lot of folks earn an undergraduate degree in business, or psychology, or education with the best of intentions, and then only later realize that those fields aren't for them.
If you're one of those folks who started down a different path with your college education and came to law only later, then a post-degree paralegal certificate program is the answer to your prayers. And making sure that it is an online paralegal certificate program can make your transition both quick and easy, no matter where you live or how busy your life is.
Sponsored Listings
---
Why You Should Consider Online Paralegal Certificate Programs to Jumpstart Your Legal Career
Difference Between a Paralegal Certificate and Paralegal Certification
What Makes These Our Top Picks for the Best Online Paralegal Certificate Programs?
Our Top Picks for the Ten Best Post-Degree Certificate Programs for 2022
---
Why You Should Consider Online Paralegal Certificate Programs to Jumpstart Your Legal Career
If becoming a paralegal sounds like the beginning of an awesome career in law to you, then online paralegal certification should be right at the top of your list of ways to get started in it.
You've already earned the bachelor's degree that most employers want to see on a paralegal resume. Once upon a time, you could just get a front-desk job at a law office and work your way up into paralegal duties. But those days are pretty much done. Law firms, big companies, and court systems today all look for specialized paraprofessional training in the law, no matter what degree you hold.
This is the point where a post-degree, online paralegal certificate program should light-up your radar. With studies that can take a year or less, they are a quick, inexpensive, accessible way to getting your big break into a good-paying legal career.
Difference Between a Paralegal Certificate and Paralegal Certification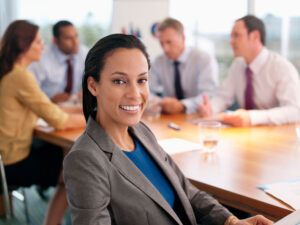 Certificate, certification (tomato, tomäto)—these two words are so similar that it's no surprise they are often interchanged for one another. If you have found yourself confused about the distinction, you're not alone and it's not your fault. This has been an issue that has left enough would-be paralegals scratching their heads that even the American Bar Association has stepped in to try to clarify matters.
The fact is, it isn't just a matter of people interchanging or misusing the terms. Even the most influential professional associations and certifying bodies can be a little inconsistent about what these two terms are meant to describe. But fear not, we're here to help.
We can't do anything about the fact that there will continue to be some inconsistency in how these terms are used, but what we can do is break it all down for you so that you are clear on the ABA's position on the matter… so that you understand what each term is usually meant to describe… and so that you can immediately identify the difference between the two different types of programs no matter what term is being used.
Here's the basic break down in simplest terms:
Certificates are awarded at the end of an education program that teaches you the things you need to know to become a paralegal or gain specialized knowledge later in your career. When you earn a certificate, you are considered "certificated."
Certification always involves demonstrating what you know by taking and passing an exam after qualifying to take the exam on the basis of the education and experience you already have. When you earn certification, you are considered "certified."
A paralegal certificate is an educational program that can put you on a fast track to a career as a paralegal or provide you with an opportunity to focus—or refocus—your career.
Paralegal certificate programs are educational programs offered through a college, university, or proprietary school.
If you want a course of education that's specifically focused on the legal field and the paralegal profession, a paralegal certificate is for you.
Post-degree certificates in paralegal studies are designed as post-associate's or post-bachelor's programs. If you already hold an associate's or bachelor's degree in any major other than paralegal studies and are looking to completely switch gears and make the move to become a paralegal, post-degree certificates are right for you.
Post-degree programs acknowledge that you have already completed your general education courses so these programs only provide courses directly related to the legal field.
Post-bachelor's certificate programs are considered different from graduate certificate programs, and here's why: In most cases, post-bachelor's certificates are offered through four-year schools that offer either a bachelor's in paralegal studies, or the option to minor in paralegal studies. The certificate programs they offer simply mirror the paralegal courses in their bachelor's program and leave out the general education courses you've already taken. Post-bachelor's certificate programs are usually thought of as the final educational step you will be taking since the credits you earn usually cannot be transferred to a master's degree program.
If you're a graduate of a paralegal certificate or degree program, you may be ready to demonstrate your competence through examination and earn professional certification.
Paralegal certification almost always refers to a voluntary exam-based nationally-recognized credential offered through one of three certifying organizations:
NALA: The Paralegal Association

Certified Paralegal (CP)
Advanced Certified Paralegal (ACP)

National Federation of Paralegal Associations (NFPA)

CORE registered paralegal (CRP)
Registered paralegal (RP)

NALS: The Association for Legal Professionals

Professional Paralegal (PP)
NALS Specialty Certificate
All three certifying organizations offer two levels of certification: one for entry-level paralegals and one for established paralegals with several years of paralegal experience.
You'll notice that NALS offers a specialty certificate. This represents the one major point of confusion in how a national certification organization uses the term, but here's why it still makes sense: advanced secondary or specialty certifications are all education based. Rather than just involving an exam or exam-prep courses along with the exam, advanced certification programs involve taking courses in advanced or specialized areas of law, much like those found in a graduate certificate program through a university. So, the rule still applies: certificate programs are always education based.
All certification options require candidates to meet specific education and/or experience requirements in order to be eligible to take the certification exam. The exam is the final step to earning certification, but continuing education and renewal is always a part of maintaining certification in good standing.
Paralegals that earn certification can then add the corresponding credential (CP, CRP, PP, etc.) after their name on business cards, email signatures, or anywhere else.
National certification offers the best option for paralegals that want to enjoy the freedom of mobility or who work for large regional firms or corporate legal departments in companies with a national or international presence.
Less frequently, the term certification is used to describe voluntary programs offered at the state level, either through the bar or through a professional association:
The state bar associations in Florida, North Carolina, Texas, and Ohio offer voluntary state certification.
Arizona and California paralegals may choose to seek recognition as independent legal document preparers.
In Washington state, paralegals can become Limited License Legal Technicians and even advise clients on certain matters in limited areas of law.
In all other states where voluntary certification is available, it is offered through the local paralegal professional associations and does not come with any additional practice privileges.
All state level certification and licensing options can be a strong credential within the state, but doesn't carry quite as much weight outside of the state or surrounding region.
What Makes These Our Top Picks for the Best Online Paralegal Certificate Programs?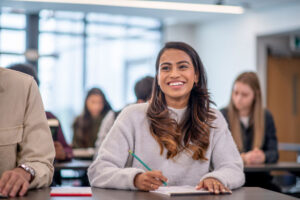 You're probably wondering how we picked these ten programs out of all the hundreds of available online paralegal training courses. Of course, any time you are making a list of the best, the answer depends on what exactly your criteria are. The answers can be different for different people. So we want to explain to you exactly how we came up with these terrific programs and why we think they are the cream of the crop in online paralegal certificate programs and well worth a look.
The Best Online Paralegal Studies Certificate Programs Have Great Instructors
It's easy to say because it's true: any kind of education is only as good as the educators who deliver it. So, we look for paralegal certificate courses that have high standards in instructors.
Of course, experienced paralegals themselves can make great instructors. But we also preferred programs who have practicing lawyers in the mix, real legal experts who offer you the perspective of colleagues and employers who are calling the shots out there in real law offices. You are going to be taking your marching orders from lawyers on the job, so it only makes sense that you want to learn as much as possible from them in school.
And it's not enough for instructors to just have great legal expertise. We like schools where the on-the-job experience comes together with real academic and research skills, combining knowledge with teaching talent to make sure you get the message. Teaching is its own skill, and you'll find plenty of lawyers who don't have the knack. But not in these programs!
The Best Online Paralegal Certificate Programs are Easy to Access
Not everyone needs flexibility, but the biggest advantage in any kind of online training is that it offers more leeway for when and where you can tackle course content than any traditional program. You want a program that makes class content easily accessible, on your own terms.
So paralegal programs online that offer asynchronous attendance, flexible class schedules, and plenty of tools for getting course content through mobile devices are the best from our perspective. You want the option to be able to catch up on your latest class lecture from your phone while you are out jogging, or to tune in to a live online Q&A on your iPad at lunch hour.
Courses with solid Learning Management Systems (LMS) let you upload your homework anywhere, anytime. The best programs have multiple ways to get in touch with teachers and fellow students… chat rooms, email, bulletin boards, or even video conferencing! It's all about your options.
The Best Online Paralegal Certificates Have to Have Superb Tech Support
Part of flexibility is having access to everything you need on-demand, exactly when you need it. And that can't happen if you're getting constant technical glitches or can't get help when your connection goes out.
That's why superb technical support is a key piece of the puzzle for determining the best in online paralegal certificate programs. You need a number where you can get in touch with assistance day or night, any time you might be studying. Of course, the best support phone call is one you never have to make, so programs that used proven, tried and true tech platforms with high uptime rank highly here, too.
The Best Online Paralegal Certificate Programs Need to Be Reasonably Priced
Look, paralegals make good money, there's no question about it. But that doesn't mean you want to break the bank getting into the profession. And the good news is, you don't have to. A lot of people on the paralegal path are coming from a place with a lot more modest financial resources, and that means looking for online certificate programs that deliver a solid education at a reasonable cost.
All the programs we consider will give you the tools and training you need to break into paralegal work without breaking the bank. They are designed to be accessible to the average entry-level paralegal.
Accreditation Is Important For Every Kind of Legal Education Training, and Paralegal Certificates are No Exception
If you are looking for ABA-accredited paralegal programs online, we've got some bad news for you: there aren't any. The ABA maintains a list of approved programs, but it is not a recognized accrediting body for paralegal education programs. And more relevant here is the fact that the ABA has historically denied approval to any program offering its curriculum online. They have been lightening up on the online restriction in the era of COVID, but that means that any ABA-approved programs that might now be offered remotely are completely new to the online education game.
That's why you should look for schools that hold a standard accreditation from an accrediting body recognized by the U.S. Department of Education. These institutional accreditors are trusted to look at factors such as:
Instructor qualifications and hiring processes
School resource availability
Student grading and appeals processes
Administrative procedures
Curriculum development and standards
Our Top Picks for the Ten Best Post-Degree Certificate Programs for 2022
It all adds up to the kind of education that every employer is looking for in a well-prepared paralegal. Every last program on this list gets you career-ready with a respected credential in-hand, and they do it all completely online.

Rasmussen University
Justice Studies
Aurora, Illinois
Cost: $10,425
Paralegal Certificate
Program can be completed in as few as 8 months
Includes field experience opportunities
Offers access to extensive legal research tools that you will use in the field such as Clio, Lexi, and Fastcase
A capstone project offers a simulated law office experience online to give you a practical perspective on paralegal responsibilities before graduating
Curriculum is designed to prepare you to sit for the highly-respected National Certified Legal Assistant/Paralegal exam to get you certified immediately.
Rasmussen doesn't leave you on your own in their online paralegal certificate course. You get dedicated support from day one. That comes not only in the form of a dedicated academic advisor and other available resources like librarians and tutors, but also with 24/7 technical support. Tutoring services are also available after hours to fit your schedule, even if it's not the same from week to week. With courses rooted in real-world skills and modern legal issues, you can get through this program and into the business of law fast.

Hamline University
Department of Legal Studies
Saint Paul, Minnesota
Cost: $16,000
Paralegal Certificate
Program is ABA-approved
Studies can be completed in as few as nine months in this self-paced program, with three start dates per year
Leverage a wide alumni network dating back to 1984 for career advice and mentoring contacts
Virtual classes offered one day per week, leaving you with a lot of time to balance work and life with school
With only five core courses to get through and flexible pacing that takes up only one day per week for class, you can steamroll through this well-respected degree program… or take your time and slow it down for even more flexibility in your class structure. With start dates in February, June, or September, any time is the perfect time to get going at Hamline. Classes in civil litigation and procedure, legal writing and research, and other tech-centric, law-heavy topics prepare you for a career applying advanced legal knowledge and skills.

Duke University
Continuing Studies
Durham, North Carolina
Cost: $6,995
Paralegal Certificate
An entirely self-paced programs allows you to complete the certificate in your own time, with no specific due dates or assignment deadlines, within one year
Templates and information available for laws from all 50 states so this online program lets you build local legal flavor into every assignment
One-on-one instructor interaction helps you get the most of experienced, professional teachers who are all licensed attorneys
Allows program customization to pick not just one but two different concentration areas
Duke has pulled out all the stops for their entirely web-based curriculum, offered at a cutthroat low rate and unparalleled flexibility. As long as you complete all your coursework within a year, there are no due dates, no deadlines, no instructors breathing down your neck. Each teacher is an experienced and licensed attorney, available for direct mentorship and support. They'll make sure you have a complete mastery of the material at every stage of the program, building a comprehensive skillset in document preparation, litigation, and legal analysis.

American National University
Paralegal Studies Department
Salem, Virginia
Cost: $10,640
Certificate Program in Paralegal Studies
Program is ABA-approved
Offers both synchronous and asynchronous classes for the right blend of flexibility and commitment
Earn your certificate in only 8 months of study for a quick entry to the profession
Learn from career professionals with real-world experience who offer guidance and mentorship
A career services team will work with you to polish your resume, cover letters, and interview techniques to help you hit the ground running
ANU is committed to bringing the university to you, no matter where you are located, with polished and professional eLearning systems and comprehensive support services. The convenience and flexibility of this program is matched by the personal attention that comes with small class sizes. The university also offers tuition-free refresher training to students who need a little brush-up before their certification exam. That support continues through extensive alumni benefits to aid you throughout your paralegal career.

Boston University
Center for Professional Education
Boston, Massachusetts
Cost: $3,995
Online Paralegal Studies Certificate Program
Unique technology module gives you hands-on experience with the latest in legal software used by paralegals in the field
Program can be completed in only 14 weeks
All instructors are practicing attorneys who bring real-world expertise into the classroom each day
Virtual office hours allow direct interaction with instructors at any time, with no appointment necessary
Let's get this straight… full interaction with the legendary legal department instructors from one of the best universities on the East Coast, with a price tag of under $4,000? That's right! And with only 14 weeks of instruction, in diverse areas such as legal research, real estate law, business law, and litigation, you'll get the golden touch of their expertise and get out on the street to put it in practice in no time at all. The program is broken down into two-week modules, each of which can be completed at your own pace within that time frame.

Rice University
Susanne M. Glasscock School of Continuing Studies
Houston, Texas
Cost: $4,950
Paralegal Graduate Certificate Program
Ranked as the second best online paralegal program in the country by College Choice
Complete this program and receive your certificate of achievement in only 5 months
Program is taught by practicing attorneys with years of experience in the field
Has a curriculum that was designed by paralegals, for paralegals, and has been recognized by the U.S. Senate for professional training program design
Rice is a name that needs no introduction in either educational or legal circles, so when you put the two together, you know you are going to get a top-flight legal education. With a price tag of under $5,000 for this fast 5-month program, it's a bargain! Nationally recognized and used as a model for paralegal certificate program design, the curriculum covers legal research, investigations, drafting and legal writing, and take depositions. Areas of law covered include energy, immigration, real estate, and intellectual property to allow you to take your training in any career direction you decide to go.

Northcentral University
JFK School of Law
Scottsdale, Arizona
Cost: $8,456
Paralegal Certificate
Program is ABA-approved
Earn a legal technology certification in addition to your paralegal certificate for extra qualifications in high-tech legal practice
Complete the program in 12 to 24 months
Faculty is entirely made up of experienced professors who are also practicing attorneys and legal professionals
Small class sizes give you direct individual attention from professors and high-quality interaction with fellow students
If you are looking at online paralegal certificate programs, it makes sense to look at a university that is entirely online, and Northcentral fits the bill. Their online learning systems are top-notch because they have to be, with all 11 ABA-approved courses delivered asynchronously online. The advanced legal technology specialization gives you an edge in the latest software and systems used in the field for conducting online legal research and analysis. You'll bring much needed technology skills to any employer with this certificate under your belt.

Purdue Global
Legal Studies Department
West Lafayette, Indiana
Cost: $13,356
Pathway to Paralegal Post-baccalaureate Certificate
Purdue Global is the largest provider of legal support services programs in the country, giving you a wide base of expertise to learn from
Multiple start dates offer increase flexibility to wrap your studies around your real life obligations
Each course is taught by a highly respected faculty member with real-world expertise
One-on-one instructor interaction and mentorship offers you an edge in personalized instruction throughout the program
A large and active alumni community helps you build connections in the legal arena even before you graduate
A standard ten-week term offers a fast path to paralegal employment
As one of the largest online universities in the world, Purdue Global has all the systems you need for rigorous, but straightforward online learning. Their competency-based evaluation tools ensure you are mastering every element of your courses before you move on to the next, while extensive support systems make sure no glitches get in your way. As a major trainer of paralegals around the country, the alumni network you can access through the Purdue Global Law Society can help you make valuable connections before you even graduate.

Nova Southeastern University
Shepard Broad College of Law
Fort Lauderdale, Florida
Cost: $32,370
Cost: $32,370
Can be completed in one year or less
Courses offered fully online with a blend of synchronous and asynchronous classes to fulfill ABA recommendations
Faculty include full-time professors, lawyers, judges, and magistrates with both teaching and real-world expertise
A chapter for Lambda Epsilon Chi, the national paralegal honor society, is located at NSU and available for networking
Five start dates annually offer a flexible course schedule to fit any work or personal requirements
Nova Southeastern is the largest private university in Florida, with expertise in offering distance-education options since 1964. That experience in remote learning gives NSU an edge when it comes to delivering top-flight online coursework in paralegal studies. Their faculty members offer both professionalism and diversity for you to learn from. Their mentorship delivers perspective on legal practice in a wide variety of specialty areas. You'll have access to the full legal and academic resources available from a nationally-respected law school, and earn the opportunity to conduct research and present at conferences with the law faculty.

University of California – LA
UCLA Extension
Los Angeles, California
Cost: $8,995
Paralegal Studies Certificate
Program is ABA-approved, and has been for 45 years—it was one of the first ever paralegal programs to meet ABA standards
Available in 11-month and 5-month course sequences to fit your personal priorities for class versus real life commitments
Internship opportunities put this school ahead of the pack in helping you gain real-world paralegal experience
Instructors from a wide variety of background including judges, attorneys, and paralegals give you a broad perspective on legal issues and practices
A full set of tools and guidance for successful career planning and professional development help you hit the ground running
The UCLA Extension paralegal training program isn't just one of the best in Southern California, but also one of the best in the country. More than 60 percent of graduates receive a salary increase after starting the program. You'll get not only an overview of the paralegal profession, but get enough training here that many students look at this program as an excellent preparation to go on to law school. The high standards in faculty selection, academics, available resources, and student services earned this program ABA-approval almost from the beginning, and it continues to deliver even today.
<!- mfunc feat_school ->
Featured Programs:
Sponsored School(s)
<!- /mfunc feat_school ->