The body of knowledge required to effectively perform legal support services can only come from a formal education in paralegal studies. As attorneys, corporations and government agencies work within an increasingly complex legal framework, the level of responsibility they expect paralegals to be able to take on has also increased. Law offices and other employers in Oklahoma have come to rely on paralegals with the kind of expertise that can only come from earning a certificate or degree in paralegal studies.
<!- mfunc feat_school ->
Featured Programs:
Sponsored School(s)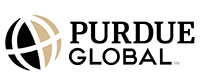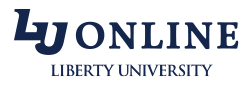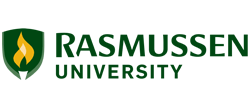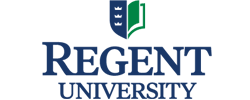 <!- /mfunc feat_school ->
Without paralegals the criminal justice system would struggle under higher costs and total inefficiency, not to mention that major corporate players in big industries like aerospace, biotechnology, and energy wouldn't play fairly by a common set of legal regulations.
Whether you want to work for your hometown mom-and-pop law firm, the Oklahoma County Public Defender, the Tulsa County District Attorney, or in the legal department of one of the state's Fortune 500 energy companies– Oneok, Devon, NGL, Chesapeake, or Williams – you're going to need to make sure you stand out from the pack.
These programs we recommend here cover the full range of options for paralegals at different stages in their professional development – from high school graduates to experienced paralegals with college degrees who want to maximize their academic credentials.
Community Care College
Paralegal Studies Diploma – Online
Accredited by the Accrediting Bureau of Health Education Schools
We chose CCC's paralegal studies program because it allows for maximum flexibility for students. A Tulsa-based school, CCC offers this diploma as a fully online program.
You can earn the diploma in just 48 weeks and graduate with the credentials you need to hit the ground running. Program curriculum was developed by the same Oklahoma attorney and Harvard Law School graduate that teaches the program.
East Central University
BS in Legal Studies – Campus
ABA approved – Yes
Accredited by the Higher Learning Commission
ECU's BS in Legal Studies is a great investment in your future. At 124 credits over four years, the ABA-approved legal studies major consists of 54 credits of core courses. As part of this program you will complete a three-credit internship in a law office in Ada or the greater OKC metro area under the supervision of an attorney.
This program also offers four different scholarship opportunities specifically for legal studies majors.
Indian Capital Technology Center
Paralegal Certificate – Online
Accredited by the Oklahoma State Department of Education and the Oklahoma State Accrediting Agency
Based in Muskogee, the program offers students maximum flexibility with its fully online delivery platform. It can be completed in 12 months, is comprised of 300 hours of course study, and accepts admission applications from anyone with a high school diploma or GED.
ICTC's online partner Education To Go has a deal with the National Association of Legal Assistants (NALA) to provide free access to NALA's national examination preparation courses, as well as Westlaw. Upon graduation from this course you'll have completed the paralegal courses required to sit for NALA's national exam (a bachelor's degree in any major or seven years of paralegal experience is also required).
Northwest Technology Center
Legal Office Certificate – Campus
Accredited by the Oklahoma State Department of Education and the Oklahoma Department of Career and Technology Education
This program has a general admissions policy that is open to high school students, high school graduates, and adult career changers who want to bolster their professional credentials. You can earn this certificate in 47 weeks by attending approximately 1,350 hours of class at the NTC's Alva campus.
As you near graduation you'll have the opportunity to complete 165 hours in a legal office capstone experience. Graduates of this program have the skills required to take the national paralegal certification exam through NALS.
Rose State College
AAS in Paralegal Studies – Campus
ABA approved – Yes
Accredited by the Higher Learning Commission
We selected Rose State's ABA-approved program because it meets high standards while providing maximum flexibility, offering both day and evening classes.
Totaling 63 credits that can be completed over two years, this program also includes a paralegal internship in Midwest City or the greater Oklahoma City metro area. Admission to this competitive program requires a high school diploma/GED and either an ACT reading score of 19 or a Compass reading score of 83.
Tulsa Community College
AAS in Paralegal Studies – Campus
AA in Paralegal Studies – Campus
ABA approved – Yes, both programs
Accredited by the Higher Learning Commission
We like the fact that Tulsa CC offers ABA-approved programs because they provide options for paralegals with different career goals. The 64-credit AA program is for paralegals who are thinking about transferring to a four-year program upon graduation, as well as those looking to go directly into the workforce. The 63-credit AAS is for paralegals who want to go directly into the workforce after graduating with no intentions to pursue a more advanced degree. Both programs can be completed in two years, and include the options for a paralegal internship or capstone project.
Upon graduation you'll be qualified to take national paralegal examinations offered through both NALA and NALS.
University of Oklahoma
Legal Assistant Certificate – Campus
ABA approved – Yes
Accredited by the Higher Learning Commission
To accommodate busy schedules, University of Oklahoma's paralegal program offers courses six days a week – on days other than Sunday. To apply to this competitive program you'll need a high school transcript or GED, and a score of at least 17 on the ACT.
This program is 60 credits in total that can be completed over two years. At least 37 credits are made up of general education courses, while at least 23 credits must be related to the legal field.
You'll also have the option to complete a paralegal internship in the greater Oklahoma City area.
University of Tulsa
Certificate in Paralegal Studies (post-associate) – Campus
University of Tulsa's post-associate program will provide you with a competitive educational credential when you graduate. To apply you'll need to have at least an associate's degree in any field, two professional references, and submit a 200-word writing sample.
The 14 courses you must take to complete this program are offered during the days and evenings. The program totals 15 credits that can be completed in as little as eight months. Courses are offered in three-hour blocks twice a week for eight weeks.