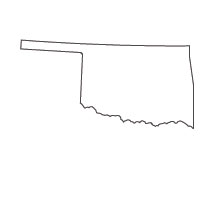 Oklahoma is home to more than 2,000 paralegals according to the Bureau of Labor Statistics' 2011 employment survey. Tulsa and other urban areas supply the greatest number paralegal jobs in Oklahoma.
The Oklahoma Supreme Court's Rules of Professional Conduct Rule 5.3: Responsibilities Regarding Nonlawyer Assistants defines paralegals according to American Bar Association (ABA) standards. The ABA defines paralegals as people that are qualified to perform substantive legal tasks through training, work experience or education. Paralegals must be supervised by lawyers and follow standards of ethics and confidentiality. Supervising lawyers assume responsibility for their nonlawyer assistants' professional conduct. Rule 5.3 does not set forth state regulations for the education and training of paralegals.
<!- mfunc feat_school ->
Featured Programs:
Sponsored School(s)
<!- /mfunc feat_school ->
<!- mfunc search_btn -> <!- /mfunc search_btn ->
While paralegals are not required by law to meet standards of education or training, the Boards of Governors of the Oklahoma Bar Association (OBA) adopted Minimum Qualification Standards for Legal Assistants/Paralegals in 2000. The OBA encourages its members and others who hire paralegals to employ persons that meet these standards. According to the OBA guidelines, a qualified paralegal meets one of the following standards:
Oklahoma Job Statistics
2011 mean income for paralegals in Oklahoma: $40,920
June 2011, Advanced Paralegal Certification Board announces new certification program in criminal litigation
Number of paralegals employed in Oklahoma: 2,260
Successful completion of the National Association of Legal Assistant's Certified Legal Assistant Examination Exam ("CLA") or the National Federation of Paralegal Association's Paralegal Advanced Competency ("PACE")
Graduation from an ABA-approved paralegal studies program
A high school diploma or equivalent and completion of a paralegal studies program that is accredited and which is similar in rigor to the current ABA approval guidelines
A baccalaureate or associate degree in any field from an accredited institution and either two years of full-time substantive work experience or coursework in paralegal studies equivalent in semester hours to an ABA approved paralegal studies program
A high school diploma or its equivalent, and graduation from an accredited school for paralegals that requires at least 60 semester hours of study including the current ABA required amount in legal specialty courses, and either two years of substantive full-time work experience or the completion of a bachelor's or associate degree
A high school diploma or its equivalent, plus five or more years of substantive work experience
Is There Paralegal Certification in Oklahoma?
As the paralegal profession continues to grow, increasing numbers of aspiring paralegals are choosing education as their entry point into the profession. In a competitive job market, a certificate or degree can help distinguish a job candidate. Increasing numbers of employers and bar associations are encouraging the hiring of demonstrably qualified paralegals as well. While the OBA guidelines do not require that all paralegal studies program be ABA approved, they do desire similar amounts of semester hours and require minimum amounts of substantive legal coursework. The OBA guidelines also require that educational institutions be accredited. ABA approval requirements and educational accreditation are important to research when selecting an educational program.
In addition to earning an associate or bachelor's degree, aspiring paralegals can choose to earn a certificate in paralegal studies. There are two types of certificate programs: those that require that applicants have previously earned a bachelor's degree and those that will accept people with no higher education. Certificate programs offer a specialized course in paralegal studies without many general educations requirements. Graduates earn a certificate of completion and become certificated paralegals.
National Certification
National certification, through which paralegals become certified paralegals, is available to those paralegals who meet educational and work experience requirements and who pass a national exam. OBA's qualification standards for paralegals recognize the exams offered by NALA and the NFPA.  However, there are four exams from which to choose:
A comparison of the requirements for the national exams can be found here.
Paralegal Associations
In Oklahoma, there are three professional organizations that offer support, education and advocacy to paralegals. These organizations, which are all affiliated with NALA, are the Oklahoma Paralegal Association (OPA), the Central Oklahoma Association of Legal Assistants (COALA), and the Tulsa Area Paralegal Association (TAPA).
<!- mfunc search_btn -> <!- /mfunc search_btn ->
In addition to offering continuing legal education, representing the interests of paralegals in state and national conversations, and forging working relationships with others in the legal community, these organizations work to ensure that paralegals have access to job banks, information, networking opportunities and social occasions.
Important Contacts for Paralegals