According to the Bureau of Labor Statistics, which collects employment data by surveying working Americans, the majority of paralegals working today have chosen education as a means of preparing for and developing their career. A typical entry-level paralegal holds an associate degree in paralegal studies. Many others have earned a bachelor's degree or a completed a certificate program.
*Accredited online paralegal and legal studies programs put an associate's, bachelor's or master's degree well within reach:
In the 1970s and 1980s, when the position of paralegal first emerged, legal secretaries, legal assistants and other untrained legal worked often received on-the-job training that moved them into positions with greater responsibility, such as paralegal. Today, on-the-job training opportunities still exist, most commonly outside of large cities. Additionally, people with relevant experience or education in another field may find that lawyers are willing to train them. For example, a person with a degree in environmental studies might find a willing mentor in a lawyer who specializes in environmental law.
However in today's economy, with the profession of the paralegal firmly established, education is often a prerequisite for beginning a career as a paralegal. If you are an aspiring paralegal, a search of job listings in your city will quickly show you if a degree would help you in your job search. You are likely to discover that potential employers state a preference for a paralegal who has at least two years of higher education or who has completed a paralegal studies program.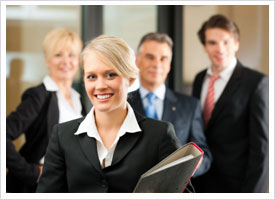 In most large cities, entry-level paralegal jobs are competitive. There may be many candidates applying to the same entry-level jobs. Education will give you an edge over candidates who have not completed a certificate or degree program as most employers will prefer to hire someone who has the basic skills and knowledge needed to begin their career. Employers may also desire to hire an employee who has demonstrated their commitment to working in the legal field by completing paralegal coursework.
For those who are already employed as paralegals, education can be a pathway to greater responsibility and increased opportunities. Many paralegals choose to specialize in a particular type of law and will seek out educational opportunities that assist them in this. Employers of paralegals seeking to specialize may even pay for the courses required to earn an advanced degree or a specialization certification.
ABA and AAfPE Approval and Accreditation
There are currently over 1000 programs offering certificates and degrees in paralegal studies in the United States. These programs vary greatly in cost, length, course requirements, semester hours and format. Online-only programs, traditional classroom programs and hybrids of the two are offered by proprietary schools and universities alike. It can be difficult to discern which program will meet your educational goals and your future employment needs.
Both the American Bar Association (ABA) and the American Association for Paralegal Education (AAfPE) offer a voluntary approval process that programs may apply for. Approval by the ABA or the AAfPE guarantees that the program meets certain criteria of rigor and comprehensiveness. However, there are many programs that meet the ABA or the AAfPE's criteria but have not sought formal approval.  Additionally, the State Boards of Education offers accreditation to schools that demonstrate their legitimacy as institutions of learning and meet basic requirements.
Choosing the Right Paralegal Program for You
In researching educational programs, you should first know what type of education, if any, is required or encouraged in your state. To identify programs in your area that meet those requirements, seek guidance from your state or local paralegal association or bar association. You may also contact local law firms, employment agencies and colleges or universities for information. Additionally, the ABA and the AAfPE can supply you with information about their approved programs. Finally, the National Federation of Paralegal Associations (NFPA) offers advice on evaluating programs here.
Important Information about Paralegal Education