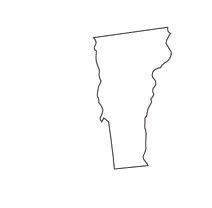 Over five hundred paralegals are at work in Vermont, representing one-quarter of all legal professionals in the state according to the 2011 employment survey of the Bureau of Labor Statistics. The largest concentration of paralegals in Vermont can be found in Burlington and environs.
Vermont has no legal requirements regarding the training and education of paralegals. Those seeking to enter the profession may do so through education in paralegal studies or by acquiring on-the-job experience.
Professional Conduct Rule 5.3 does define the lawyer-paralegal relationship in Vermont. As in other states, paralegals must work under the direct supervision of a lawyer and though they may perform substantive legal work they may not practice law. Lawyers are required to provide instruction around professional matters, including ethics and confidentiality, and they must assume responsibility for the work produced by the paralegals in their employ.
<!- mfunc feat_school ->
Featured Programs:
Sponsored School(s)
<!- /mfunc feat_school ->
<!- mfunc search_btn -> <!- /mfunc search_btn ->
Is There Paralegal Certification in Vermont?
Lawyers increasingly rely on paralegals to perform high level legal tasks and often choose to hire job candidates who come into the position with knowledge and skills. While it is possible to find positions that offer on-the-job training, increasing numbers of aspiring paralegals are finding that education makes them more competitive job candidates. Education demonstrates a commitment to the profession and basic proficiency within the field, and has the added benefit of helping prepare paralegals for voluntary national certification.
Vermont Job Statistics
2011 mean income for paralegals in Vermont: $42,450
July 2010 through June 2011, 480 cases filed to the Supreme Court
Number of paralegals employed in Vermont: 540
Students can earn either certificates or degrees in paralegal studies. Certificate programs are usually quicker to complete than degrees as they do not require many general education classes. Some certificate programs are open to applicants with a high school diploma. Post-baccalaureate certificate programs require that applicants have a bachelor's degree in any field. Certificate programs offer focused coursework in paralegal studies to prepare students to begin working as paralegals. Graduates of certificate programs are called certificated paralegals.
Another option for students are degree-conferring programs which offer students both specialized courses in paralegal studies and general education courses to broaden students' education backgrounds.  Depending on the type of degree, it can take two to five years to complete. Currently, paralegal studies degrees are offered at the associate, bachelor's and master's levels.
Employers, the professional paralegal organizations that offer national certification, and bar associations often prefer that paralegals complete educational programs that meet a standard level of depth and rigor. Prospective students should be aware that American Bar Association (ABA) approval of a program or institutional accreditation of the school may be required and should investigate as needed.
National Certification
Paralegals who wish to demonstrate their mastery within their field may choose to take a national certification exam. In order to sit for the exam, they must first meet eligibility requirements of education or work experience. Those who pass the national certification exam become certified paralegals. Currently there are four national exams from which to select:
Requirements for the national exams differ between the three national paralegal organizations. A comparison can be found here.
Paralegal Associations
<!- mfunc search_btn -> <!- /mfunc search_btn ->
The Vermont Paralegal Organization (VPO) offers membership to students and practicing paralegals with the goals of promoting the paralegal profession, supporting paralegals in education and professional development, and providing opportunities for networking and community between legal professionals. Benefits of joining the VPO include a mentoring program, a job bank, support in earning national certification, access to continuing legal education (CLE) and pro bono opportunities. The VPO also monitors and keeps it member informed of issues like regulation which affecting the paralegal profession.
Law Firms
Large law firms often hire entry-level paralegals. In Vermont, the majority of large law firms have offices in Burlington, Montpelier and other metropolitan areas. These law firms include:
Gravel & Shea
Dinse, Knapp & McAndrew, P.C.
Bauer, Gravel, Farnham, Nuovo & Parker
Downs Rachlin Martin PLLC
Langrock Sperry & Wool, LLP
Paul Frank + Collins P.C.
Important Contacts for Paralegals