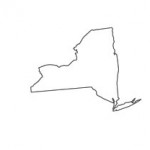 There are more than 22,000 paralegals working in New York State according to the US Bureau of Labor Statistics' 2016 employment survey. Nearly 17,000 of these paralegals are employed in the New York City metropolitan division. New York State has the third highest number of jobs for paralegals in the country, and its paralegals earn the fourth highest average wage in the country.
New York state follows the American Bar Association (ABA) model that guides lawyers' responsibilities to nonlawyer assistants. Under New York's Rule 5.3, lawyers must provide supervision of all legal paraprofessionals, including instruction in ethics and confidentiality. The professional conduct of paralegals is considered the responsibility of the supervising attorney.
Paralegals in New York state are not required by law to meet any standardized educational or training requirements before entering the profession. However, the Empire State Alliance of Paralegal Associations (ESAPA) articulates in its Position Statement on Paralegal Education in New York State its belief in standardized educational requirements. ESAPA outlines educational guidelines and encourages their adoption by both paralegals and the attorneys who employ them. The suggested educational standards are: an associate's degree in paralegal studies, a post-baccalaureate certificate in paralegal studies or a bachelor's degree with a major, minor or concentration in paralegal studies.
Is There Paralegal Certification in New York?
According to ESAPA, many hiring lawyers, particularly in locations with large concentrations of paralegals, prefer to hire entry-level paralegals that have earned degrees in paralegal studies.
Associate degrees, bachelor's degrees and post-baccalaureate certificates are recommended, but other important criteria are whether or not the program has ABA approval and whether the educational institution is accredited. ESAPA discourages paralegals from selecting programs that are online-only or that don't contain academic standards similar to the ABA guidelines.
New York Job Statistics
2016 mean income for paralegals in New York: $59,300
2016 number of paralegals employed in New York: 22,210
2014, the Access to Justice Committee announced its launch of the pilot program "Court Navigators" which trains nonlawyers to assist pre se litigants in consumer debt and Housing Court cases in parts of New York City
Sometimes the terms "certificated" and "certified" paralegals are used incorrectly. Earning a post-baccalaureate certificate is different from earning national certification. Post-baccalaureate certificate programs are offered to aspiring paralegals who have previously earned a degree in another field. Certificate programs offer coursework specific to paralegals without many general education requirements, presumably because the students have already fulfilled those while earning their bachelor's degree. Graduates of such programs earn certificates of completion and thus become certificated paralegals.
National Certification
The member associations of the Empire State Alliance of Paralegal Associations (ESAPA) support the credentialing of paralegals through national certification, through which paralegals become certified paralegals.  Certified paralegals demonstrate that they are proficient in their profession by both meeting educational and training requirements and by passing one of the national certification exams that are offered by three national professional paralegal associations. Currently there are four exams from which to choose:
Requirements for the national exams differ between the three national paralegal organizations and can be found here. In New York, most paralegals take the PACE or PCC as the ESAPA member organizations are affiliated with the NFPA.
Paralegal Associations
New York is home to several regional paralegals associations that also work together as the Empire State Alliance of Paralegal Association (ESAPA). ESAPA unites paralegals on statewide and national matters, ensures that all New York paralegals are informed of legislation and other issues concerning the paralegal profession, and provides networking opportunities.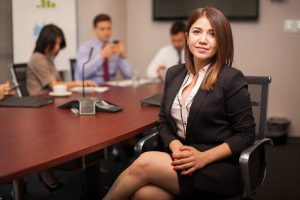 ESAPA currently has six member organizations: Adirondack Paralegal Association, Capital District Paralegal Association, New York City Paralegal Association, Onondaga County Bar Association Paralegals Committee,  Paralegal Association of Rochester and Western New York Paralegal Association.
The member associations that belong to ESAPA offer support, education, advocacy and networking that is tailored to the regions that they serve. Continuing education and professional development are top priorities, as well as supporting members that are seeking national certification. The regional paralegal associations also cultivate working relationships with the local bar associations and others in the legal field to help promote the growth of the paralegal profession.
Large Law Firms
New York is home to many private law firms, which can be great sources of jobs for paralegals. New York's largest law firms include:
Skadden, Arps, Slate, Meagher and Flom
Paul, Weiss, Rifkind, Wharton & Garrison
Simpson, Thatcher & Bartlett
Davis Polk & Wardwell
Weil, Gotshal & Manges
Sullivan & Cromwell
Clearly Gottleib Steen & Hamilton
Cravath Swaine & Moore
Debevoise & Plimpton
Important Contacts for Paralegals