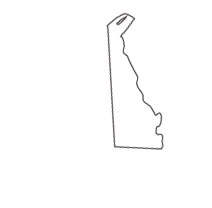 In Delaware, paralegals account for nearly half of all legal professionals. In 2010, there were almost as many paralegals employed in the state as there were lawyers, according to the Bureau of Labor Statistics.
Paralegals are recognized in Delaware as legal paraprofessionals in State Rule 5.3, but have no state-mandated training or educational requirements. Rule 5.3 directs that they must work under the supervision of a lawyer who assumes responsibility for their professional conduct.
<!- mfunc feat_school ->
Featured Programs:
Sponsored School(s)
<!- /mfunc feat_school ->
The Delaware Paralegal Association began offering voluntary state certification in 2005. Certification allows paralegals to increase their level of professionalism and to advertise themselves as Delaware Certified Paralegals (DCPs).
In Delaware, aspiring paralegals may find employment that provides on-the-job training or complete an educational program. As the profession has increased in prominence, many job seekers have found that employers prefer to hire those with some amount of formal education, including certificates, associate's degrees, bachelor's degrees or even master's degrees in paralegal studies.
<!- mfunc search_btn -> <!- /mfunc search_btn ->
Certificated vs. Certified vs.Certified Paralegal
"Certificated paralegals" and "certified paralegals" are two different categories of paralegals, and certified paralegals may or may not be Delaware Certified Paralegals. If an employer requests a "certified" or "certificated" paralegal, the job candidate should clarify with the potential employer which level of training the employer truly desires.
Delaware Job Statistics
2011 mean income for paralegals in Delaware: $50,870
May of 2005, DPA Board of Directors approves Delaware Certified Paralegal Program (DCP)
Number of paralegals employed in Delaware: 1,240
To become a certificated paralegal, a paralegal must complete an educational program that awards a certificate upon completion.  Such certificates can be useful for those who hold a degree in another field but wish to begin careers in the legal field, as the certificate program allows them to focus solely on paralegal studies without completing general education classes. Some certificate programs admit students with no previous degree and issue a stand-alone certificate. Certificate programs may or may not be approved by the American Bar Association and may be offered by accredited and non-accredited educational institutions. Depending on what the aspiring paralegal needs for future employment or certification, these can be important distinctions and should be thoroughly researched.
To become a certified paralegal, a paralegal must prepare for and pass a national exam. Currently the three professional organizations offer four national exams from which to select:
Requirements for the national exams differ between the three national paralegal organizations. A comparison can be found here. Those who pass a national exam are eligible to register as DCPs in Delaware.
Since 2005, the Delaware Paralegal Association has offered its members the option of becoming Delaware Certified Paralegals (DCPs). The goal of this certification is to raise the professionalism of Delaware's paralegals and thereby create increased demand among employers for people with paralegal skills and knowledge. DCPs are expected to earn continuing legal education credits (CLE) each year and recertify as DCPs every two years. Thus they continually increase their knowledge base and raise the standard of the profession as a whole. DCPs may advertise themselves as such and may therefore be more competitive in the job market.
The Delaware Paralegal Association certifies both paralegals who directly entered the profession through on-the-job training and paralegals who have met educational standards. The requirements for DCP certification can be found here.
Paralegal Association
The Delaware Paralegals Association (DPA) is the only professional paralegal organization in the state and has more than 300 members. It works to be a comprehensive resource for practicing and aspiring paralegals, with information about education and certification, opportunities for professional development and CLEs, forums for exchanging information relevant to the profession, a job bank and pro bono service.
<!- mfunc search_btn -> <!- /mfunc search_btn ->
The DPA is committed to raising the standards of professionalism and ethics within the paralegal community, as well as increasing the role of paralegals in the greater legal community. Its work in certifying paralegals as DCPs and in developing working relationships with individuals, institutions and the state bar association attest to that commitment.
The DPA offers its own paralegal certification program and these five levels of membership:
Full Member – Any person who meets any of the following conditions:

Has a paralegal certificate from an ABA-approved program
Has a two or four-year degree in any field plus six months of paralegal work experience
Has three years of paralegal work experience
Charter Member – Paralegals who were DPA members before September 25, 1976
Associate Member – Any person who meets any of the following conditions:

Completed an ABA-approved paralegal program that has lead to employment
Has at least one year of paralegal work experience, but is not employed as such at present
Is employed full-time as a paralegal but does not yet have the work experience for Full Membership
Student Member – Anyone enrolled in a formal paralegal studies program
Sustaining Member – Open to any firm, association, or other entity that supports the objectives of the DPA
The DPA offers its paralegal credential – Delaware Certified Paralegal (DCP) – for paralegals who meet one of the following conditions:
Bachelor's degree in paralegal studies and one year of paralegal experience
Bachelor's degree in any field, a paralegal certificate from an ABA-approved program, and one year of paralegal experience
Bachelor's degree in any field plus two years of paralegal experience
Associate's degree in paralegal studies and three years of paralegal experience
Paralegal studies certificate from an ABA-approved program and three years of paralegal experience
Associate's degree in any subject plus four years of paralegal experience
Paralegal certificate from a non-ABA-approved program plus four years of paralegal experience
Five years of paralegal experience
Law Firms
Law firms employ large numbers of paralegals. The largest law firms in Delaware include:
Richards, Layton & Finger
Morris, Nichols, Arsht & Tunnell LLP
Young Conaway Stargatt & Taylor, LLP
Duane Morris LLP
Pepper Hamilton LLP
Ballard Spahr Andrews & Ingersoll, LLP
Saul Ewing LLP
Benesch, Friedlander, Coplan & Aronoff LLP
Connolly Bove Lodge & Hutz LLP
Important Contacts for Paralegals