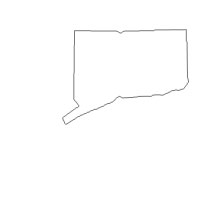 Paralegals are an integral part of the Connecticut legal community, as evidenced by the Connecticut Bar Association's Paralegals Committee and the three paralegal associations that exist within a geographically small state. In fact, some 4,560 Connecticut residents were working as paralegals in 2010, according to the Bureau of Labor Statistics.
While Connecticut's lawmakers have considered regulating notaries and other paraprofessionals in the legal field, there are no current requirements for paralegals to be trained in a standard manner. As in other states, paralegals must work under the supervision of a lawyer who assumes responsibility for their professional conduct. Lawyers are formally encouraged by state rules to support paralegals in obtaining continuing education.
<!- mfunc feat_school ->
Featured Programs:
Sponsored School(s)
<!- /mfunc feat_school ->
Aspiring paralegals in Connecticut may pursue a career as a paralegal through several means: finding employment that provides on-the-job training or completing educational coursework, such as a certificate program, an associate's degree or a bachelor's degree.
As the profession of the paralegal continues to gain prominence, many job seekers find that preference is given to candidates who have obtained formal education in paralegal studies. For this reason, aspiring paralegals may opt for an associate's, bachelor's, or even master's degree in paralegal studies. If an aspiring paralegal already holds a bachelor's degree in another field or needs to enter the job market quickly, that person may opt for a certificate program, which does not confer a degree but does give an educational edge.
<!- mfunc search_btn -> <!- /mfunc search_btn ->
Is There Paralegal Certification in Connecticut?
While the words "certificated paralegal" and "certified paralegal" are often used interchangeably, they describe two different things. If an employer requests a "certified" or "certificated" paralegal, the job candidate should clarify with the potential employer which level of training the employer truly desires.
Connecticut Job Statistics
2012 average income for paralegals in Connecticut: $53,255
2002-2012, median wage for paralegals in Connecticut increased by 21.7%
2008-2018, Connecticut Department of Labor projects "in-demand growth" for paralegals
Certificated paralegals have earned a certificate in paralegal studies by completing an educational program. Often, people who already hold a bachelor's degree in another subject will return to school for post-baccalaureate education in paralegal studies. Upon completing such a program they earn a certificate, but not a second degree. Some certificate programs admit students with no previous degree and issue a stand-alone certificate. Not all certificate programs are recognized by the American Bar Association (ABA) and neither are they all accredited. Thus it is important to research certificate-issuing schools to ensure that they will provide a certificate that will be useful in gaining future employment.
Certified paralegals have prepared for and passed a national exam in their field, administered by one of the national paralegal associations. Requirements for the national exams differ between the three national paralegal organizations. A comparison can be found here.
Usually, paralegals will be employed in their field for several years before they are ready to sit for an exam. However, some may sit for exams soon after graduation from a paralegal school or college program, particularly if they had the opportunity to gain work experience as part of their coursework.
Currently there are four national exams from which to select:
Professional Paralegal Associations
Connecticut has three professional paralegal associations, all of which are affiliates of the NFPA and which together form the Connecticut Alliance of Paralegal Associations. All three organizations offer continuing education and professional development, disseminate information affecting paralegals from the state and federal level, and work to increase opportunities for professional paralegals.
<!- mfunc search_btn -> <!- /mfunc search_btn ->
Since 1975, the Connecticut Association of Paralegals, Inc. (CAP) has worked with paralegals, students, institutions, and the legal community to define, develop and further the paralegal profession. For students, CAP offers a mentoring program. CAP partners with the NFPA to offer professional development seminars throughout the year. It also hosts social events and membership meetings to promote networking and support between paralegals. More than 200 people belong to CAP.
The Central Connecticut Paralegal Association, Inc. (CCAP), established in 1982, offers pro bono work to the community, educates the legal community and the general population about the services that paralegals provide, and hosts monthly membership meetings for education, networking and support. It also maintains a job bank for paralegals. CCPA offers four membership classifications:
Voting Member – Any employed paralegal
Affiliate Member – Anyone who meets one of the following conditions:

Previously employed as a paralegal but not currently
Completed a paralegal studies course but is not currently employed
Has previously been a Voting Member but who is currently not employed as a paralegal

Student Member – Anyone who is enrolled in a formal paralegal training program
Sustaining Member – Any state-accredited education institution which offers a legal education or continuing legal education courses
Over 140 members belong to the New Haven County Association of Paralegals (NH-CAP), which works to address changing complexities in the law through continuing legal education, provide networking opportunities for its members and work with public demand for increased access to public information. NH-CAP hosts monthly dinner meetings for education and support. Additionally, the NH-CAP encourages its members to both continue educating themselves and to make their employers aware of those educational credits. NH-CAP also offers the same four membership levels a CCAP.
Law Firms
Careers for paralegals often begin with law firms, which are the largest overall employers of paralegals. Connecticut's most prominent law firms include:
Updike, Kelly & Spellacy, P.C.
Robinson & Cole
Carmody & Torrance, LLP
Cummings & Lockwood
Day Pitney
Hanify & King
Hinckley, Allen & Snyder, LLP
Murtha Cullina
Pullman & Comley
Shipman & Goodwin
Wiggin & Dana
Important Contacts for Paralegals