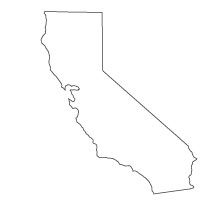 California is no shrinking violet when it comes to the paralegal profession. Ranked second in the nation for its number of paralegals (33,490 as of 2020), California jobs in this field are just as plentiful as you'd imagine. The film, healthcare, hospitality, agriculture, and tech industries here are just some of the major players who've ensured the long-term vitality of the paralegal profession.
International corporations like Chevron, Hewlett-Packard,  Wells Fargo, and Safeway create exceptional opportunities for paralegals interested in working in corporate law, while major law firms like Lewis Brisbois Bisgaard & Smith LLP and Littler Mendelson PC in Los Angeles and Morrison & Foerster LLP in San Francisco are where new paralegals earn their chops and rise through the ranks.
With a solid, unwavering work ethic and the right credentials, you'll learn how to become one of California's top paralegals whose skills and knowledge make them invaluable members of any legal team. Learning how to become a paralegal in California means ensuring you have the education and credentials today's lawyers demand.
Like Arizona, California regulates "legal document assistants" (LDAs) who prepare court documents for and offer legal information (but not advice) to people choosing to act as their own counsel in legal matters. LDAs are required to register with the State of California.
<!- mfunc feat_school ->
Featured Programs:
Sponsored School(s)
<!- /mfunc feat_school ->
Prior to 2001, some LDAs used the term "paralegal" to describe their work even though they were not trained as paralegals nor were they supervised by a lawyer. Therefore, in 2001, California State Legislature defined the paralegal profession and set minimum qualifications for people wishing to work as paralegals. Those qualifications are:
Completion of a paralegal certificate program approved by the American Bar Association (ABA)
Completion of 24 semester units of paralegal education at a state-approved or accredited institution
Completion of a bachelor's degree in any field combined with one year of law-related experience under the supervision of a three-year California-licensed lawyer or a lawyer working in California's federal courts
The California Business and Professions Code (CBPC 6450-6) can be found here.
Sponsored Listings
Paralegal Education
Because of the legislative requirements, aspiring paralegals planning to work in California must be selective about the program that they choose to attend. Certificate programs, which offer a certificate of completion for a paralegal studies program but not a degree, must be ABA approved. These can be useful for people who need to enter the workforce quickly or who have a degree in another field but wish to specialize in paralegal studies.
California Job Statistics
Number of paralegals employed: 33,490
2020 average annual salary: $66,250
CA court system processes about 5.3 million cases every fiscal year
CA Supreme Court filings: 6,470 in FY 2019-2020
Institutions that award associate's or bachelor's degrees in paralegal studies must be accredited or approved by the state. Several universities in California also offer master's degrees in paralegal studies for candidates who wish to distinguish themselves from other job candidates or specialize within the legal field.
Is There Paralegal Certification in California?
In addition to earning a degree or certificate in paralegal studies, paralegals may choose national certification, which is awarded by the national professional paralegal associations. Certification recognizes those paralegals that have mastered the national requirement of legal information and thus highly competent in their field.
Certified paralegals have passed a national exam and have been issued certification by a national paralegal association.
In California, paralegals who pass NALA's Certified Legal Assistant (CLA) and California Advanced Specialty (CAS) examinations may call themselves California Advanced Specialists, which can increase their employment options. Paralegals may voluntarily choose to become California Advanced Specialists.
Currently there are four national exams from which to select for certification, although only NALA offers the California Advanced Specialty exam:
Professional Paralegal Associations
Because of the size of the state and the density of paralegals working within it, California offers many choices of professional organizations, both statewide and regional.
The California Alliance of Paralegal Associations (CAPA) offers advocacy and education on a statewide level as well as support for its regional affiliates. Since 1977, it has worked toward unifying the profession across the state and supporting the increased use of paralegals throughout the legal and business community. CAPA is a NALA affiliate, as are its regional associates. It also works to disseminate information matters of concern to paralegals at the federal, state and local level. CAPA offers an annual educational conference each June.
CAPA affiliates include: the Central Coast Paralegal Association, the Los Angeles Paralegal Association, the Fresno Paralegal Association, the Kern County Paralegal Association, the Paralegal Association of Santa Clara County, the Redwood Empire Association of Paralegals, the Sacramento Valley Paralegal Association, the San Diego Paralegal Association, the San Francisco Paralegal Association, the Santa Barbara Paralegal Association, the Sequoia Paralegal Association, the Orange County Paralegal Association, the Inland Counties Association of Paralegals, and the Ventura County Paralegal Association.
Working alongside CAPA and its affiliates, the Commission for Advanced California Paralegal Specialization, Inc. focuses on paralegals that are preparing for or have passed the California Advanced Specialty exam. They work to increase the role of paralegals in California's legal community and to support paralegals who wish to attain advanced standing in that community. They also offer the Mandatory Continuing Legal Education credits that are required by CBPC 6450.
California Association of Legal Document Assistants (CALDA) – If you provide or assist in providing services to someone who is representing him or herself in a legal matter then you must register with this association as a Legal Document Assistant (LDA). This applies if you independently offer your services for compensation in a manner that goes beyond what a secretary or receptionist would do. If you are employed by a member of the State Bar of California, such as an attorney, then you are exempt from this.
To be eligible to register as an LDA you must meet one of the following education requirements:
A high school diploma or GED, and either two years of law-related experience under the supervision of a licensed attorney, or prior to 1999 two years of experience providing self-help services
A bachelor's degree in any field, and either one year of law-related experience under the supervision of a licensed attorney, or prior to 1999 one year of experience providing self-help services
A paralegal certificate from an ABA-approved program
A paralegal certificate from an institutionally accredited program with at least 24 semester credits in legal specialization courses
Law Firms
Law firms are the largest employers of paralegals. Generally, law firms are concentrated in urban areas. With California's high population density, law firms are abundant throughout the state in medium to large metro-areas. Some of the larger law firms include:
Latham & Watkins
Townsend and Townsend and Crew
Morrison & Foerster
Sedgwick, Detert, Moran & Arnold
Orrick, Herrington & Sutcliffe
Gordon & Rees
Littler, Mendelson, Fastiff, Tichy & Mathiason
Best Best & Krieger
Cooley Godward Castro Huddleson & Tatum
Wilson, Sonsini, Goodrich & Rosati
Allen, Matkins, Leck, Gamble & Mallory
Buchalter, Nemer, Fields & Younger
Munger, Tolles & Olson
Manatt, Phelps & Phillips
O'Melveny & Myers
Irell & Manella
Sheppard, Mullin, Richter & Hampton
Gibson, Dunn & Crutcher
Lewis, D'Amato, Brisbois & Bisgaard
Important Contacts for Paralegals
May 2020 Bureau of Labor Statistics salary, growth, and job market trends for paralegals and legal assistants. Figures represent state data, not school specific information. Conditions in your area may vary. Data accessed December 2021.