*Accredited online paralegal and legal studies programs put an associate's, bachelor's or master's degree well within reach:
You've decided that a career as a paralegal is right for you: You're interested in law; you're detail-oriented; you enjoy critical thinking tasks and research. What's next? At this juncture you must decide which path to follow in order to find a job as a paralegal. There are several possibilities:
Earn a certificate or degree
Find employment that provides on-the-job training for paralegals
Find a job in the legal field, such as legal secretary or court clerk, and work your way up to a paralegal position

The right answer for you will depend on many considerations, including:
What the job market is like in your area
What your state requires or encourages for training and education
What education, if any,  you already have
Whether you can afford to go to school
What your long term goals are
Education
Increasing numbers of aspiring paralegals are selecting educational programs, such as certificates and degrees in paralegal studies. The upswing in education has been driven by many factors, including the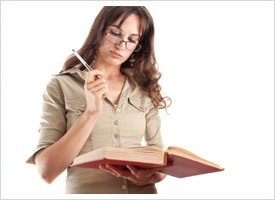 increased recognition of and utilization of paralegals, the desire by employers to hire more paralegals who meet basic standards of qualifications, the increased earning potential afforded by degrees and certificates and the growth in the regulation of the paralegal profession. Having a degree or certificate can set entry-level paralegals apart from other job candidates and help paralegals advanced in their careers once they find employment.
Some aspiring paralegals may be hesitant to pursue education because of cost or concerns that they won't be able to work while completing a paralegal studies program. Before ruling out education as an option, contact your local professional paralegal association and your local school or college for information about costs, scholarships and loans. It is also useful to learn about different programs that might be available for working students, such as courses that are offered in the evening or on weekends. Internet-based paralegal studies program may be an option as well.
Internships
One advantage of completing a paralegal studies program is the internship opportunities that it affords. Internships are important means of gaining on-the-job training, having a chance to work in the field, meeting people who can help you with work references and letters of recommendation, and making contacts for future employment. Spend some time with the job counselor at your school to identify law offices, corporations or government entities that may assist you in meeting both your educational goals and career goals. If you are attracted to a particular area of law and may desire to specialize in it, seek out an internship in that area of law if possible.
For more information on how to land an internship with a firm you'd love to work with, click here.
On-the-Job Training
Some paralegals opt to enter the job market directly without any formal education. In some regions this is more common. For example, small firms outside of large cities may offer more opportunities for on-the-job training, particularly if there are no paralegal programs nearby. Some people may have a contact at a law office and be able to turn that into a job without first obtaining education. Many paralegals who choose this path supplement their on-the-job learning with formal classes, even working towards a degree or certificate while employed as paralegals. This may also be a path to consider if you are interested in becoming a paralegal but would like to experience the profession before committing to an educational program.
Developing Additional Skills
While you are waiting to begin an educational program, or to supplement the on-the-job training that you are receiving, consider taking workshops or classes that will assist you in developing skills that strengthen your ability to work as a paralegal. Your local paralegal professional organization, bar association, community college, library, community center or non-profit organizations may be good resources for developing additional skills such as:
Oral Communication: As paralegals are frequently dialoging with lawyers, clients and other professionals, strong communication is a must. Any class, conference, workshop or meeting that gives you the chance to practice clear and precise speech can be helpful. Look for Toastmasters International, debate clubs, public speaking workshops and other opportunities.
Written Communication: Strong written communication skills are imperative for paralegals who must present information in written form on correspondence, drafts, pleadings, motions, briefs, contracts and numerous other documents daily. You must be able to communicate accurately and precisely on paper and across many forms of media: letters, documents, email, and fax. You must have a strong command of grammar, punctuation and factual, persuasive writing. Give yourself many opportunities to practice, through tutoring, writing classes or self-study.
Computers and Technology: Increasing amounts of paralegals' work is being done by computer, from correspondence to calendaring dates to legal research. Paralegals will be well served by having a strong command of word processing, databases, spreadsheet, presentations, internet searches and the like. Any opportunity to learn programs that assist in legal research, like Lexis/Nexis and Westlaw should be seized.
Research: While many research skills are taught in paralegal studies programs, practice definitely helps paralegals become more efficient. Additional workshops on Boolean searches, specific computer programs like Lexis/Nexis and Westlaw, library and information sciences and other research opportunities will improve your efficiency and effectiveness.
Interpersonal Skills: Both in day-to-day dealings with lawyers and other professionals, and in working with clients, strong interpersonal skills will benefit a paralegal. Consider supplemental training in conflict resolution, mediation, active listening, group communication and other avenues for both honing your own interpersonal communications and assisting others.
Finding a Job as a Paralegal
Presenting Yourself
Once you've completed your education or decided to pursue a direct-entry into the profession, it's time to begin your job search. The legal profession has a high standard of professionalism, with professional appearance and attitude being valued both in person and on paper. Strong candidates will:
Craft a solid résumé: Your résumé should be a professional and thorough representation of your skills, experience and education. It is the document that tells potential employers why they should consider you for a position, whether you meet their minimum criteria for hiring, and what unique skills or interests you will bring to their company. Use fonts that will open on any computer. Make sure your contact information is obvious and professional. For example, if your email ID is ILovePuppies, you should create a professional address to add to your résumé. Ensure that your résumé is proofread and contains no grammatical errors. Have several people look at it for visual appeal, strength of content and proofreading purposes. Print it on good quality paper if you will be mailing a physical copy.
Write a strong cover letter: Your cover letter should be professional in tone and font, strongly written and containing no grammatical errors. However, your cover letter also gives you an opportunity to let some of your personality show. Don't simply summarize your résumé. Tell the hiring manager what make you the right candidate for this job. Go into detail about relevant work experience or skills that would make you an asset to the company. Research the company to strengthen your case and show your interest in working for them.
Have positive references available: Contact educators and former coworkers to ask if they would feel comfortable giving a reference for you. Have a list of these contacts available.
Pay attention to your personal appearance: Your clothing and hair will make a first impression on a potential employer. Professionalism is important, especially in the legal field. Look and dress the part, especially at job fairs and interviews.
Ensure that your presence on the Internet conveys a professional message: Many employers will perform internet searches on potential employees, view their Facebook pages, LinkedIn profiles and Twitter feed, and read their blogs. Search yourself and make sure that your e-presence conveys a professional image.
Have a professional sounding voicemail message: When a hiring manager calls to offer you an interview, you want your outgoing message to sound responsible and professional.
Networking
Most employers would prefer to hire someone they know than someone they don't, or at least someone with a personal reference from a person they trust. Networking can be highly valuable in helping you find employment. Join your local paralegal professional organization or bar association where you can attend educational and social meetings. Ask paralegal educators for advice and contacts. Create a LinkedIn page and tap into contacts through your friends, former coworkers and classmates.
Job searches
Searching for a job can be a lot of work. Luckily, there are resources for paralegals to help you locate job openings. Many professional paralegal associations and bar associations have job banks that are available to their members.  The career centers at colleges and universities often have job boards as well, and may also host career fairs. Temp agencies may place paralegals in temporary-to-permanent jobs.  Online legal job banks, classifieds and Craigslist are also places where employers advertise job openings. You may also send out job inquiries and résumés to local firms and follow those up with a phone call.
Interviewing
Preparing for an interview is highly important. Interviews are your opportunity to demonstrate that you possess not only the educational and experiential qualifications for the job, but that you are the right fit for the company. You will want to sound and look as articulate and professional as possible.
Research the firm or agency before your interview so that you can best tailor your responses to reflect the work that they do and so that you can ask intelligent questions of the interviewer. Have a friend give you a mock interview, which will give you the chance to think about answers to some common interview questions, such as:
Why do you want to work for our firm?
Why do you want to be a paralegal?
What is your biggest strength/weakness?
Tell me about a difficult client interaction you have experienced.
What is your understanding of legal procedure?
How has your training or education prepared you for this job?
Other Avenues for Becoming a Paralegal
If you are not ready to enter a paralegal studies program, you may consider other types of entry-level legal work such a legal secretary, court clerk or other legal support workers. Many people who begin working in such positions go on to become paralegals either through employer training or by completing paralegal studies programs, often while they continue to work.