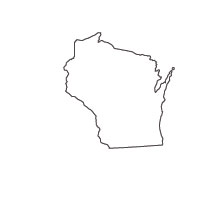 Nearly 3,500 people work as paralegals in Wisconsin according to the 2011 employment survey by the Bureau of Statistics. The largest concentrations of paralegals work in metropolitan areas like Madison and Milwaukee.
Under Wisconsin's Rule of Professional Conduct 5.3, lawyers must provide direct supervision of their nonlawyer assistants, including paralegals. Rule 5.3 further obligates lawyers to provide their paralegals with instruction on professional duties, including confidentiality and ethics, and requires that lawyers assume responsibility for their assistants' professional conduct.
<!- mfunc feat_school ->
Featured Programs:
Sponsored School(s)
<!- /mfunc feat_school ->
Wisconsin has visited the subject of paralegal regulation, but currently does not have any regulations in place regarding the education and training of paralegals. Thus aspiring paralegals may enter the professional through on-the-job training or education.
Is There Paralegal Certification in Wisconsin?
Education can provide aspiring paralegals with a solid foundation for their careers while helping them distinguish themselves from other entry-level job candidates. In a state like Wisconsin, which is considering paralegal regulation, education can help paralegals qualify for state or national certification. Most employers value the knowledge and skill set of educated paralegals.
<!- mfunc search_btn -> <!- /mfunc search_btn ->
The American Bar Association (ABA) approves of paralegal education programs which meet certain requirements for semester hours and rigor. Employers and professional associations, including those that offer certification, may desire that a paralegal's certificate or degree program meets these ABA standards. Additionally, accreditation of the educational institution by a state board of education may be desired by employers or associations. Prospective students should research their educational choices thoroughly.
Wisconsin Job Statistics
2011 mean income for paralegals in Wisconsin: $44,160
2009-2010, Supreme Court resolved 103 cases, a 15% increase over the 2008-2009 term
Number of paralegals employed in Wisconsin: 3,470
Paralegal education is available through both certificate-granting and degree-conferring programs. Associate, bachelor's and master's degrees can be earned in paralegal studies, which can usually be completed in two to five years. Degrees offer a solid education in paralegal studies balanced with a broad survey of other disciplines met through general education requirements.
Students often complete certificate programs more quickly than degree programs because general education courses are usually not required. Post-baccalaureate certificate programs are designed for students who have previously earned a bachelor's degree in any subject. Program coursework focuses primarily on paralegal studies to supplement the previous education. Other certificate programs may admit students with no previous higher education who do not desire a degree. Graduates from a certificate program are considered to be certificated paralegals.
National Certification
Paralegal certification through national exams is a way to demonstrate the skill level of competence of individual paralegals and thereby elevate the paralegal profession. In order to sit for the exam, paralegals must meet educational or work experience requirements. Upon passing the national certification exams, they become certified paralegals. Currently the three professional organizations offer four national exams from which to select:
Requirements for the national exams differ between the three national paralegal organizations. A comparison can be found here.
Paralegal Associations
Paralegals in Wisconsin may choose from three professional organizations: the Paralegal Association of Wisconsin (PAW), the Wisconsin Association for Legal Professionals (WALP), and the Madison Area Paralegal Association (MAPA).
With chapters throughout the state, including Fox Valley, La Crosse, Madison, Milwaukee and Wausau, PAW offers both local connections and statewide advocacy to paralegals. PAW has been in leader in addressing the matter of paralegal regulation, working with the Wisconsin State Bar, legislators and others to draft guidelines for regulation. Education, professional knowledge, and increasing the role of and regard for the paralegal profession within the legal community are important values of PAW. Members also may benefit from the seminars, networking opportunities, scholarships, and pro bono work that PAW offers.
WALP offers educational opportunities and support for certification to many types of legal professionals, including paralegals. Local chapters include St. Croix Valley, Racine-Kenosha, South Central Wisconsin, Lakeshore Area, Greater Milwaukee and the Bay Area.
<!- mfunc search_btn -> <!- /mfunc search_btn ->
Paralegal Association of Wisconsin (PAW) – An affiliate of the National Federation of Paralegal Associations (NFPA), this association offers three classes of membership:
Active Voting Membership – Open to paralegals who live or are employed in Wisconsin, who have five continuing legal education (CLE) credits, and who come from a background that includes paralegal education and/or work experience
Associate Membership – Open to those who support the advancement of the paralegal profession who do not qualify for any other type of membership
Student Membership – Open to any student who is currently enrolled in a paralegal education program
Wisconsin Association for Legal Professionals (WALP) – A state-level affiliate of NALS, this organization and its local chapters encourage NALS paralegal certifications and membership. WALP is made up of these local chapters:
Legal Personnel of South Central Wisconsin (LPSCW)
St. Croix Valley Legal Professionals
Bay Area Association for Legal Professionals (BAALP)
The Greater Milwaukee Association of Legal Professionals (GMALP)
Membership options with WALP and its local chapters are as follows:
Individual – Open to those engaged in work of a legal nature
Associate – Open to those engaged in work of a legal nature such as educators, judges, and attorneys
Students – Open to students taking at least nine semester credits from a legal-related program offered by an accredited school
Retired – Open to those who have been a NALS-affiliated member for at least five years prior to retirement
Life – Open to qualified individual members
International – Open to those engaged in work of a legal nature who reside outside the US
Madison Area Paralegal Association (MAPA)'s primary purposes are furthering the educational attainment of its members by offering substantive educational opportunities and increasing the utilization of paralegals within the legal field. MAPA members meet at least five times per year for networking opportunities, education and information sharing. MAPA also offers its members a job bank. An affiliate of the National Association for Legal Assistants (NALA), MAPA offers four levels of membership:
Active – Open to paralegals living or working in Dane County who meet one of the following:

Passed the Certified Legal Assistant (CLA)/Certified Paralegal (CP) exam from NALA
Graduate of a formal paralegal studies program
Three years of law-related experience that includes at least one year of in-house paralegal training
Student – Open to students who are enrolled in a formal paralegal studies program
Associate – Open to those who do not qualify for Student or Active membership, who support the paralegal profession
Sustaining – Open to individuals, law firms, corporations, and paralegal program representatives who endorse the paralegal concept
State Bar of Wisconsin – In June 2016 it was announced that Wisconsin approved the voluntary credential State Bar of Wisconsin Certified Paralegal. To qualify you will need to meet the following conditions:
Be an employed paralegal under the supervision of a licensed attorney
Complete an approved paralegal studies program that includes substantive content and skills training that specifically relates to Wisconsin
Law Firms
Wisconsin's law firms offer many entry-level jobs for newly-minted paralegals. Law firms are the largest employers of paralegals throughout the country. In Wisconsin, these large employers include:
Foley & Lardner
Quarles & Brady
Michael Best & Friedrich
Reinhart Boerner Van Deuren
Godfrey & Kahn
Whyte Hirschboeck Dudek
von Briesen & Roper
DeWitt Ross & Stevens
Davis & Kuelthau
Axley Brynelson
Important Contacts for Paralegals