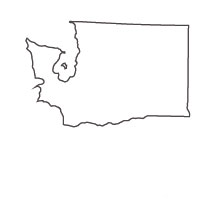 A 2016 survey conducted by the US Department of Labor's Bureau of Labor Statistics showed there were more than 5,200 paralegals working throughout Washington State. Many of these legal paraprofessionals work for some of the most prestigious and best-recognized law firms in the Western US, most of which are located in the greater Seattle area, Tacoma and Bellevue.
Washington has the most progressive regulatory structure in the nation in place for paralegals and has emerged as a pioneer by establishing the Limited License Legal Technician (LLLT) designation for qualified non-lawyer legal professionals. Available to paralegals that meet high standards in education and who demonstrate proficiency through examination, the creation of this designation has helped to make legal services more affordable and more accessible to people in the state. Paralegals who hold the LLLT are authorized to provide legal services and even offer limited legal advice as it relates to family law, including issues related to divorce and child custody.
And even paralegals without the LLLT designation enjoy a unique level of autonomy thanks to a forward-thinking initiative sponsored by area law firms that succeeded in allowing paralegals to present court filings in lieu of an attorney for certain time-sensitive ex parte matters.
Becoming a Limited License Legal Technician in Washington
The decision to become an LLLT is completely voluntary, but holding the license does grant expanded practice privileges, and is changing the game for paralegals and other non-lawyer legal professionals in the state. The traditional role of a paralegal has always been to work as an ancillary to an attorney, and under no circumstances were they allowed to offer legal advice to clients. Untill the creation of the LLLT designation, only an attorney licensed with the state bar was allowed to provide legal advice or guidance of any kind. Paralegals that hold the license are legally authorized to work with clients and provide legal advice in family law, which has been a win for clients that can't afford to retain an attorney and for paralegals who can now build a business around offering these services.
The path to becoming an LLLT starts off just like any paralegal career: with the right education.
Step One: Obtain an Associates Degree or Better
You must have a minimum of an associate level degree which includes 45 credit hours at an ABA approved program which includes seven specific courses with a minimum number of credit hours:
Civil Procedure – 8 hours
Contracts – 3 hours
Interviewing and Investigation – 3 hours
Introduction to the Legal Process – 3 hours
Law Office Procedure – 3 hours
Legal Research, Writing, and Analysis – 8 hours
Professional Responsibility – 3 hours
Additionally, 15 hours in the LLLT designed practice area are required. As of June, 2017, the only option is Family Law.
Step Two: Take and Pass Examinations
There are three exams to pass to become an LLLT:
The Paralegal Core Competency Exam (PCC), administered by the National Federation of Paralegal Associations – Tests basic elements of paralegal practice skills and foundational knowledge from the ABA approved courses.
The Practice Area Exam – A four and a half hour exam specific to law and procedures involving the practice area in which you are seeking the license.
The Professional Responsibility Exam – A test of the LLLT rules of professional conduct, establishing that you understand the rights and restrictions of the license.
Step Three: Accumulate the Required Experience
Within a six year window, either within three years before or after passing the three required examinations, you must accumulate at least 3,000 hours of substantive legal work under the supervision of a licensed lawyer.
Substantive legal work is defined as work commonly performed by a lawyer, and is typical of that found in most paralegal jobs. The supervising lawyer will have to attest to your completion of those hours. Internship and volunteer hours count, and there is no restriction on the number of lawyers who can provide supervision.
Alternative Qualifications
Currently, and through 2023 due to a March, 2017 extension by the LLLT Board, you can obtain a waiver to the conventional qualification process if you can provide proof that you have:
Whether you have a waiver or complete the regular qualification process, you will make application through the Washington State Bar Association using a form available on the website.
There is a $630 application fee, which includes the cost of all three of the required tests.
Although Washington remains the only state to offer LLLT credentials as of June, 2017, most of the other states considering similar programs envision similar steps to qualifying.
Is There Mandatory Paralegal Certification in Washington State?
As is the case in most states, Washington maintains no legal requirement for becoming registered, certified, or licensed as a paralegal. But Washington is unique in the fact that qualified paralegals can choose to pursue the LLLT license.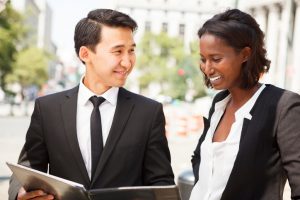 According to the Washington State Paralegal Association, a volunteer member professional organization, paralegals who have completed a formal course of study through ABA (American Bar Association) or non-ABA recognized programs, are more accurately referred to as "certificated", as opposed to certified. It is an important distinction to make, as a paralegal can only become certified on a national level after completing an elective certification program.
Paralegal professional certification is pursued on a strictly volunteer basis through national programs culminating in competency-assessment exams. Participation in these programs and eligibility to sit for these exams require candidates to have a minimum level of education – typically an associate's degree – as well as a minimum number of years of experience.
Washington Job Statistics
2016 mean income for paralegals in Washington: $59,590
Supreme Court adopts Limited License Legal Technician rule effective September 2012
LLLT rule finalized in April 2015 allowing holders to provide counsel in family law cases
2016 number of paralegals employed in Washington: 5,270
National certification for paralegals is available through one of a few different professional organizations:
A comparison of exam qualifications and requirements for each organization is available here.
The National Federation of Paralegal Associations is the umbrella organization under which the Washington State Paralegal Association operates. For more than 15 years, the NFPA has facilitated the Paralegal Advanced Competency Exam (PACE), the successful completion of which results in paralegals being granted the privilege of using the well recognized RP (PACE Registered Paralegal) credential.
The NFPA launched its new Paralegal CORE Competency Exam (PCCE) in 2011. Successful completion of this exam allows paralegals to use the CRP (CORE Registered Paralegal) credential.
Detailed information on national certification is available here.
Although there is no legal enforcement of an educational minimum for paralegals in Washington, those who have completed formal educational programs are recognized as being better-qualified job candidates. For this reason, most aspiring paralegals pursue either accelerated certificate programs, or full degree programs leading to an associate's or bachelor's degree. Earning one of these degrees also fulfills educational minimums required to pursue elective national certification.
Presenting Ex Parte Filings
Under a ruling that grants Washington state's paralegals expanded practice privileges, a number of counties in the state allow paralegals to present ex parte filings within the county court system, an operation that is typically restricted to licensed attorneys. Paralegals can elect to register with county courts or local County Bar Associations so as to be granted the ability under the law to present these ex parte filings in court in lieu of an attorney.
Ex parte matters are often handled by a special division of the court system that is responsible for hearing civil and family law matters, typically under emergency situations where it is necessary for the courts to intercede to prevent personal injury or property damage. These time-sensitive emergency orders typically include:
Evictions and unlawful detainer actions
Guardianships and trusts
Vulnerable adult protection orders
Requests for emergency temporary domestic violence, anti-harassment, and sexual assault protection orders
Requests for emergency temporary restraining orders
Minor or incapacitated adult settlements
Probate and trusts
Orders setting hearings
Adoptions
The participating county court systems through which Washington paralegals may register for the ability to present ex parte filings are:
King County
Snohomish County
Pierce County
Spokane County
This unusual exception was granted to Washington's paralegals in response to a petition organized by a collective of paralegals and Washington state licensed attorneys.
Legal Assistant County Court Registration
Paralegal registration at the county level is an elective process, typically pursued at the behest of a paralegal's employing attorney or law firm. There are only a handful of county jurisdictions that support this program, and each participating county has its own registration process.
Contact the bar association in the county of interest to inquire about the specific process within that jurisdiction:
The following is a description of the paralegal registration requirements, and the process description for King County:
Entitlements
The King County Bar Association Legal Assistant Registration Program allows registered paralegals the following entitlements:
Access to court files from the King County Clerks' office
Access to the King County Law Library (additional application and fees required)
The ability to present ex parte orders to court
Qualifications
Paralegals who have performed attorney-supervised work as an employee, or under a contracted employment arrangement, with a law firm, corporation or administrative agency for at least six months, are eligible for registration with the King County Bar Association (KCBA).
The registration requirements also stipulate that at least half the work the paralegal has performed during this time be defined as non-clerical, to include investigative and information gathering work, as well as work that has involved independent judgment where client interactions were involved.
Applicants for registration must hold a degree or certificate of completion from an American Bar Association (ABA) accredited program, or have the equivalent in combined college education and legal fieldwork experience, as is ultimately determined by the supervising attorney. Applicants are also expected to have completed no fewer than two courses in legal education: one specific to ethics, and one within the paralegal's area of specialty.
Registration Process
For paralegals under the fulltime employ of a law firm or other organization, the initial application must include:
A letter of recommendation from the supervising attorney, referred to as the 'Responsible Attorney'
Proof of degree or certificate earned
Verification of participation in educational seminars or courses in ethics and the paralegal's area of specialty
$35 registration fee
For paralegals under contracted employment, the initial application must include:
A letter of recommendation from the supervising attorney, referred to as the 'Sponsoring Attorney'
Affidavit of Sponsoring Attorney (sponsoring attorney will be the individual that assumes responsibility for the applicant's adherence to the terms of KCBA registration)
Affidavit of the Responsible Attorney (from each law firm with which the applicant has contracted)
Proof of degree or certificate earned
Verification of participation in educational seminars or courses in ethics and the paralegal's area of specialty
$60 registration fee
Top Law Firms
Washington is home to some of the most respected law firms in the Western US. These law firms are also among the area's major employers of paralegals:
Perkins Coie
Davis Wright Tremaine
K& L Gates
Foster Pepper
Lane Powell
Stoel Rives
Williams Kastner
Dorsey & Whitney
Gordon, Thomas, Honewell, Malanca, Peterson & Daheim
Garvey Schubert Barer
Karr Tuttle Campbell
Reddell Williams P.S.
Keller Rohrback
Graham & Dunn
Paine Hamblen
Ryan, Swanson & Cleveland
Ogden Murphy Wallace
Miller Nash
Wilson Sonsini Goodrich & Rosati
Hillis Clark Martin & Peterson
Witherspoon, Kelley, Davenport & Toole
Carney Badley Spellman
Schwabe, Williamson & Wyatt
Important Contacts for Paralegals