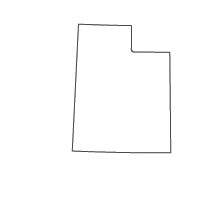 In 2016, the US Bureau of Labor Statistics found more than 2,500 people working as paralegals in Utah. Paralegals represented more than one-quarter of all legal professionals in the Utah.
State law in Utah does not mandate training or educational requirements for paralegals. Thus, people interested in becoming paralegals can begin their careers through on-the-job training or education. While not legally required, the Utah State Bar encourages paralegals to pursue national certification as Certified Legal Assistants/Certified Paralegals (CLA/CP) through the National Association of Legal Assistants (NALA). To qualify to take the CLA/CP, applicants must possess a combination of education and work experience. Specific requirements may be found here.
*Accredited online paralegal and legal studies programs put an associate's, bachelor's or master's degree well within reach:
As in other states, Utah's Rules of Professional Conduct for Lawyers describe lawyers' obligations to directly supervise their nonlawyer assistants, including providing them with sufficient professional and ethical instruction. Lawyers must also accept professional responsibility for the work generated by their nonlawyer assistants.
Is There Paralegal Certification in Utah?
A combination of factors, including the increased professionalism of the paralegal profession, a competitive job market, and the possibility of obtaining national certification, has motivated increasing numbers of aspiring paralegals to choose education over on-the-job training in recent years.
Paralegal studies programs are growing, offering interested students the opportunity to increase their skill level, be more competitive in the job market and being their careers with confidence.
Utah Job Statistics
2016 mean income for paralegals in Utah: $45,400
66.7% of paralegals in Utah reported working for a private law firm
31.6% of paralegals in Utah have been employed as a paralegal for 1-5 years
Utah Paralegal Day was May 18, 2017
2016 number of paralegals employed in Utah: 2,620
Potential paralegal students should research program choices carefully. Not all programs offer the depth and rigor that the American Bar Association (ABA) and the professional paralegal programs require for approval, and not all are offered by accredited schools. These factors can affect a paralegal's qualifications for employment, membership in a professional organization or eligibility for national certification.
Associate, bachelor's and master's degree programs are available in paralegal studies. Degree programs combine specialized coursework in paralegal studies with general education courses that broaden students' knowledge base.  Depending on the type of degree and the coursework, a degree can usually be completed in two to five years.
Another educational option for aspiring paralegals is a certificate program. These programs usually have few general education requirements and instead focus primarily on paralegal studies. Post-baccalaureate certificate programs are available for those who already have earned a bachelor's degree in any subject and desire to specialize in paralegal studies. Other certificate programs require a high school degree and help students directly enter the paralegal field. Graduates from a certificate program are considered certificated paralegals.
National Certification
National certification, such as the NALA CLA/CP certification supported by the Utah Bar Association, is available to paralegals who meet educational, training or work experience requirements. National certification aims to set a standard for proficiency. A certified paralegal, one who has passed the national certification exam, should be able to demonstrate competence in the field and a strong skill set.
Currently the three professional organizations offer four national exams from which to select:
Requirements for the national exams differ between the three national paralegal organizations. A comparison can be found here.
Paralegal Associations
As a NALA affiliate, the Utah Paralegal Association (UPA) works to support the educational and professional goals of its members, including earning CLA/CP certification. The UPA works across the state to increase the professionalism and utilization of paralegals, to collaborate with other legal associations, and to provide networking and support to its members.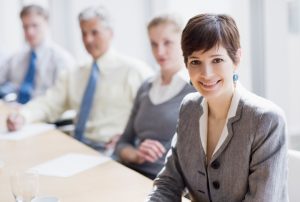 Paralegals in Utah may also choose to join the Rocky Mountain Paralegal Association (RMPA), which has a Utah division and also members in South Dakota, Nebraska, Wyoming and Colorado. The RMPA promotes continuing legal education, networking, education and collaborative relationships with other legal organizations.
The Utah State Bar also has an active Paralegal Division, which often tackles some of the larger questions surrounding the paralegal profession including certification, specialization, and internal discipline. The Paralegal Division works to keep paralegals apprised of current issues and provides many continuing legal education opportunities. Networking and pro bono work are also offered by the Paralegal Division.
Law Firms
Many paralegals begin their careers in large law firms, which are top employers of paralegals. Large law firm in Utah include:
Ballard Spahr Andrews & Ingersoll LLP
Bendinger, Crockett, Peterson, Greenwood & Casey
Berman Tomsic & Savage
Burbidge & Mitchell
Dorsey & Whitney LLP
Durham Jones & Pinegar, A Professional Corporation
Fabian & Clendenin
Holland & Hart LLP
Holme Roberts & Owen LLP
Janove Baar Associates
Jones Waldo Holbrook & McDonough PC
Kirton & McConkie
Manning Curtis Bradshaw & Bednar
Parr Waddoups Brown Gee & Loveless
Parsons Behle & Latimer PC
Ray Quinney & Nebeker PC
Snell & Wilmer LLP
Stoel Rives LLP
Van Cott, Bagley, Cornwall & McCarthy
Wilson Sonsini Goodrich & Rosati
Important Contacts for Paralegals