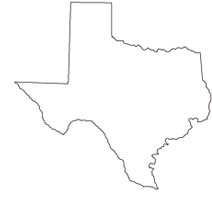 Over 16,000 people are employed as paralegals in Texas according to the 2011 employment survey performed by the Bureau of Labor Statistics. Texas ranks fourth in the nation for number of paralegal jobs, with Houston having the sixth highest employment level of paralegals of the U.S.'s metropolitan areas.
Texas was the first state in the nation to officially recognize paralegals as an integral part of the legal community and to create a Paralegal Division within the State Bar of Texas. Subsequently, the State Bar created a voluntary certification process for paralegals through the Texas Board of Legal Specialization (TBLS). Specialization certification has been available since 1994.
<!- mfunc feat_school ->
Featured Programs:
Sponsored School(s)
<!- /mfunc feat_school ->
<!- mfunc search_btn -> <!- /mfunc search_btn ->
Because the State Bar of Texas includes paralegals in its membership and has helped create professional pathways for them, it also has taken leadership in developing standards for entering the paralegal profession. These standards call on attorneys to hire paralegals that have one of the following qualifications:
TBLS specialty certification
National certification through the National Association of Legal Assistants (NALA) or the National Federation of Paralegal Associations (NFPA)
A bachelor's or higher degree in any subject  AND at least one year of work experience with direct supervision by a licensed attorney while performing substantive legal work AND at least 15 hours of continuing legal education completed annually
Graduation from an ABA-approved certificate program in paralegal studies
Completion of a paralegal studies program at an accredited college or university
Completion of at least four years of substantive legal work experience under the supervision of a licensed attorney
Additionally, the Texas State Bar works to promote professional development in paralegals by recommending that lawyers who employ paralegals encourage them to:
Texas Job Statistics
2011 mean income for paralegals in Texas: $49,670
2010, 71.5% of paralegals in Texas were employed by private law firms
2010, 42.6% of paralegals in Texas worked primarily in litigation
2010, 36.4% of paralegals in Texas received a 2% to 4% increase in their annual income
2009, 71.1% of paralegals in Texas reported receiving bonuses from their employers
Attend continuing legal education (CLE) programs
Earn paralegal board certification through the Texas Board of Legal Specialization (TBLS)
Earn national paralegal certification
Join the Paralegal Division of the State Bar and/or local professional paralegal organizations
Texas Paralegal Education
The Texas State Bar and many of the local professional paralegal associations encourage aspiring paralegals to seek education before looking for employment as paralegals. Many employers desire education as well, as it demonstrates an employee's commitment to the field and provides a baseline of legal knowledge. Thankfully, there's a number of schools in Texas with a paralegal program. Paralegals who may desire national certification or state specialization certification should thoroughly research educational programs to ensure that they are approved by the ABA or offered by an accredited institution. Program rigor can vary greatly.
Is There Paralegal Certification in Texas?
In the paralegal world, the terms certificated, certified and certification are often used interchangeably though they signify different things.
Certificate programs are educational programs that offer a certificate of completion but no degree. Their graduates are considered certificated paralegals. Certificates can be useful to those who already have a degree in another subject and desire focused coursework in paralegal studies to supplement their previous education. Some certificate programs will admit students with no previous higher education who desire a focused course in paralegal studies.
National certification, which is offered by the national professional paralegal associations, is earned through a combination of education, work experience and successful completion of a national exam. Once passing the exam, a paralegal becomes a certified paralegal. Currently there are four exams from which to choose:
Requirements for the national exams differ between the three national paralegal organizations and can be found here.
Texas Board of Legal Specialization certification is offered to experienced paralegals that have chosen to focus their work and continuing education on one area of law. Mirroring the legal specialization certificate available to attorneys, paralegal certification is offered in the areas of civil trial law, criminal law, estate planning and probate law, family law, personal injury trial law, and real estate law. Minimum requirements for taking the specialization certification exam include five years of experience working as a paralegal, with three of those years concentrated on one area of expertise. Additional requirements can be found here.
Paralegal Associations
Texas is home to more than twenty paralegal associations as well as several paralegal divisions of state bar associations.
Twenty-five of these organizations have chosen to affiliate as the Texas Alliance of Paralegal Associations (TAPA). Members of TAPA collaborate to further the development of the paralegal profession, network with paralegals across the state, support continued education and monitor issues affecting paralegals statewide.
<!- mfunc search_btn -> <!- /mfunc search_btn ->
Individually, TAPA's member organizations support their local paralegals and work to establish strong relationships with regional bar associations and others in the legal community. The local professional organizations offer a range of benefits to their members, from networking opportunities to support through the certification process to pro bono community outreach.
Texas Association of Legal Professionals (Texas ALP) – The state-level affiliate of NALS, this organization and its local chapters encourage NALS paralegal certifications and promote these levels of NALS membership:
Individual – Open to those engaged in work of a legal nature
Associate – Open to those engaged in work of a legal nature such as educators, judges, and attorneys
Students – Open to students taking at least nine semester credits from a legal-related program offered by an accredited school
Retired – Open to those who have been a NALS-affiliated member for at least five years prior to retirement
Life – Open to qualified individual members
International – Open to those engaged in work of a legal nature who reside outside the US
The local Texas ALP chapters throughout the state are:
Houston Association of Legal Professionals (Houston ALP)
San Antonio Legal Support Association (San Antonio LSA)
Waco Legal Professionals Association (WLPA)
NALS of Amarillo
Austin Legal Professionals Association (Austin LPA)
El Paso Association of Legal Professionals (EPALP)
Texas Board of Legal Specialization – This organization provides the optional Board Certified Paralegal certification in the following six specialty areas for paralegals who want to distinguish their skills:
Personal injury law
Civil trial law
Family law
Real estate law
Estate planning and probate law
Criminal law
You can qualify for certification in a specialty area by having at least five years of paralegal experience, currently working as a paralegal under the supervision of an attorney, having at least half of your paralegal duties concentrated in your chosen area of specialization, attending continuing education seminars, passing an exam, and meeting one of the following requirements:
Bachelor's degree in any subject
Graduation from an ABA-approved paralegal program
Graduation from a paralegal program that is at least 60 semester credits, 18 of which are in substantive legal courses
Graduation from a paralegal program that includes at least 18 semester credits that are substantive legal courses and at least 45 semester credits in general
Two years of paralegal experience under the supervision of a licensed attorney
Certification from the National Association of Legal Assistants (NALA)
Capital Area Paralegal Association (CAPA) – An affiliate of the National Association for Legal Assistants (NALA), CAPA offers five levels of membership:
Voting – Open to employed paralegals who meet one of the following:

Have a four-year degree
Graduate from a paralegal program
Have five years of paralegal experience
Have national certification from NALA or the National Federation of Paralegal Associations (NFPA), or certification from the Texas Board of Legal Specialization (TBLS)
Associate – Open to those who meet one of the following:

Currently employed as a paralegal, but have not satisfied the requirements of Voting members
Currently employed as a coordinator or supervisor of a paralegal program in a law firm, governmental agency, or corporate legal department
Not currently employed as a paralegal, but have completed a paralegal training program
Previously employed as a paralegal but not presently
Reside outside the Austin metro area
Emeritus/Lifetime – Open to retired paralegals who are former Voting members and have served as an officer, director, or committee chair of CAPA
Student – Open to those enrolled in a paralegal program
Sustaining – Open to lawyers, law firms, government agencies, paralegal training programs, institutions, and other vendors who serve the legal community
El Paso Paralegal Association (EPPA) – An affiliate of the National Association for Legal Assistants (NALA), the EPPA offers four levels of membership:
Active – Open to anyone who meets one of the following:

Has Board Certified Paralegal certification through the Texas Board of Legal Specialization (TBLS)
Is a Certified Paralegal (CP)/Certified Legal Assistant (CLA) through the National Association of Legal Assistants (NALA) and have at least one year of paralegal work experience
Has a bachelor's degree in any field plus one year of paralegal work experience
Graduates from an ABA-approved paralegal program and has at least one year of paralegal work experience
Graduates from a paralegal program comprised of at least 60 semester credits including 15 of which are substantive legal courses, plus one year of paralegal work experience
Has at least three years of paralegal work experience
Is self-employed with at least five years of paralegal experience
Associate – Open to those who meet one of the following:

Employed as a paralegal but lacking the educational or experience requirements for Active membership
Meet the requirements for Active membership and be employed as the coordinator or supervisor of a paralegal program
Satisfy the educational requirements for Active membership, be employed by a company related to the legal profession, and not be working under the supervision of an attorney
Have one year of paralegal experience, be unemployed, and not satisfy the conditions for Active membership
Student – Open to those who are currently enrolled in a paralegal program that would meet the educational requirements for Active membership upon graduation
Sustaining – Open to any person or entity that endorses the purpose of the EPPA
Houston Corporate Paralegal Association (HCPA) – An affiliate of the National Association for Legal Assistants (NALA), the HCPA offers these levels of membership:
Regular – Open to those who meet one of the following:

Be a Certified Paralegal (CP)/Certified Legal Assistant (CLA) through the National Association of Legal Assistants (NALA)
Graduate from an ABA-approved paralegal program
Graduate from an institutionally accredited paralegal program comprised of at least 60 semester credits
Graduate from a paralegal studies course and have at least six months of on-the-job paralegal training
Have a bachelor's degree in any field and at least six months of on-the-job paralegal training
Have two years of paralegal experience plus at least 60 semester credits
Have five years of paralegal work experience
Associate – Open to those who qualify for Regular membership but who do not meet the employment requirements
Student – Open to students who are enrolled in an educational program that would make them eligible to, upon graduation, take NALA's Certified Paralegal (CP)/Certified Legal Assistant (CLA) exam or a Texas Board of Legal Specialization (TBLS) exam
Sustaining – Open to any person or entity that supports the paralegal concept and the goals of the HCPA
Houston Paralegal Association (HPA) – An affiliate of the National Association for Legal Assistants (NALA), the HPA offers four levels of membership:
Active – Open to paralegals who are currently employed and anyone who has NALA certification
Associate – Open to those who are employed as paralegal trainers, paralegal students, and unemployed paralegals
Sustaining – Open to any entity that supports the paralegal profession and the HPA
Honorary – Open to paralegal institutions with a certificate or degree program
J.L. Turner Legal Association (JLTLA), Paralegal Section – An affiliate of the National Association for Legal Assistants (NALA), this association offers five levels of membership:
Active – Open to employed paralegals who meet one of the following:

Bachelor's degree in paralegal studies from an accredited institution
Bachelor's degree in any field plus a paralegal certificate from an ABA-approved or institutionally accredited program
Bachelor's degree in any field plus one year of paralegal experience
Associate's degree in paralegal studies from an institutionally accredited school plus two years of paralegal experience
Associate's degree in any field from an institutionally accredited school plus five years of paralegal experience
One year of paralegal experience plus passage of an exam from the Texas Board of Legal Specialization (TBLS)
Certified Legal Assistant (CLA)/Certified Paralegal (CP) credential from NALA plus three years of paralegal experience
Registered Paralegal (RP) credential from the National Federation of Paralegal Associations (NFPA)
10 years of experience as a full or part-time paralegal
Associate – Open to those who meet one of the following:

Would otherwise qualify for Active membership but who lack education or current employment as a paralegal
Employed as a coordinator, supervisor, or instructor of a paralegal program
Would otherwise qualify for Active membership but do not maintain the requisite continuing legal education (CLE)
Credentialed from NALA, the NFPA, or the TBLS but not currently employed as a paralegal
Employed by an ABA-approved paralegal program
Sustaining – Open to bar association members, corporations, agencies, law firms, paralegal education programs, and schools that support the JLTLA
Honorary – Open to anyone approved by the JLTLA who supports the paralegal concept
Student – Open to anyone who is enrolled in a paralegal program that consists of 15 substantive hours of legal courses
North Texas Paralegal Association (NTPA) – An affiliate of the National Association for Legal Assistants (NALA), the NTPA has four levels of membership:
Active – Open to individuals who meet one of the following:

Possession of the Certified Legal Assistant (CLA)/Certified Paralegal (CP) credential from NALA plus either one year of full-time paralegal experience or two years of part-time paralegal experience
Possession of a certification from the Texas Board of Legal Specialization (TBLS) plus either one year of full-time paralegal experience or two years of part-time paralegal experience
Registered Paralegal (RP) credential from the National Federation of Paralegal Associations (NFPA) plus either one year of full-time paralegal experience or two years of part-time paralegal experience
Associate's degree or higher in paralegal studies plus either one year of full-time paralegal experience or two years of part-time paralegal experience
Graduate of an ABA-approved paralegal education program plus either one year of full-time paralegal experience or two years of part-time paralegal experience
Bachelor's degree in any field, paralegal certificate from an ABA-approved program, plus either one year of full-time paralegal experience or two years of part-time paralegal experience
Completion of a paralegal program with at least 15 semester credits of substantive legal courses, plus either one year of full-time paralegal experience or two years of part-time paralegal experience
Three years of full-time paralegal experience plus at least 10 hours of continuing legal education (CLE) completed within the past year
Associate/Student – Open to anyone who meets one of the following:

Presently employed as a paralegal program coordinator, supervisor, or instructor
Otherwise meets the requirements for Active membership but does not maintain their continuing legal education (CLE)
Certification from NALA, the NFPA, or the TBLS but not full-time paralegal employment
Students enrolled in a paralegal bachelor's degree program that includes at least 60 semester hours, with 15 of those being in substantive legal courses
Students enrolled in a paralegal associate's degree program that includes at least 60 semester hours, with 15 of those being in substantive legal courses
Students enrolled in a paralegal program that contains at least 15 semester credits of substantive legal courses
Sustaining – Open to bar association members, corporations, agencies, law firms, paralegal education programs, and schools that support the NTPA
Honorary – Open to anyone approved by the NTPA who supports the paralegal concept
Northeast Texas Association of Paralegals (NTAP) – An affiliate of the National Association for Legal Assistants (NALA), the NTAP has four levels of membership:
Voting (active) – Open to paralegals who are currently employed and residing in Texas who meet one of the following sets of conditions:

Five years of law-related experience that includes six months of paralegal experience
Either NALA's Certified Paralegal (CP)/Certified Legal Assistant (CLA) credential or certification by the Texas Board of Legal Specialization (TBLS), plus two years of law-related experience that includes six months of paralegal experience
Graduate of a paralegal studies program plus two years of law-related experience that includes six months of paralegal experience
Fulfills the conditions for Active membership in the Paralegal Division of the State Bar of Texas
Associate – Open to Texas residents who meet one of the following:

Employed as a paralegal with at least five years of law-related experience and less than six months of paralegal experience
Fulfills the conditions for Associate membership in the Paralegal Division of the State Bar of Texas
Retired or on a leave of absence from Active membership
Student – Open to anyone enrolled in an NTAP-approved paralegal studies program
Sustaining – Open to attorneys, law firms, court reporters, corporations, schools, and educators who support the paralegal profession and the NTAP
San Antonio Paralegal Association (SAPA) – An affiliate of the National Association for Legal Assistants (NALA), SAPA has four levels of membership:
Voting – Open to employed paralegals who have graduated from a paralegal training course or have at least one year of paralegal work experience
Associate – Open to those who would otherwise qualify for Voting membership but who are currently not employed as paralegals
Student – Open to anyone enrolled in a paralegal education program
Sustaining – Open to any individual or entity that supports SAPA
Southeast Texas Association of Paralegals (SETAP) – An affiliate of the National Association for Legal Assistants (NALA), SETAP has four levels of membership:
Active – Open to employed and freelance paralegals who meet one of the following:

Certified Legal Assistant (CLA)/Certified Paralegal (CP) credential from NALA plus six months of in-house training as a paralegal
Graduate of an ABA-approved paralegal program plus six months of in-house training as a paralegal
Graduate of an institutionally accredited paralegal program that includes at least 60 semester credits of classroom study plus six months of in-house training as a paralegal
Graduate of a paralegal studies program plus six months of in-house training as a paralegal
Bachelor's degree in any field plus six months of in-house training as a paralegal
Three years of attorney-supervised law-related experience that includes at least six months of in-house training as a paralegal
Two years of in-house paralegal training
Associate – Open to anyone who is directly involved with paralegal supervision, who has completed a paralegal course of study, and who is either currently employed as a paralegal with less than six months of experience or who is currently not employed as a paralegal
Student – Open to any student in good standing who is enrolled in a paralegal studies program
Sustaining – Open to any law firm, corporation, and institutionally-accredited or ABA-approved paralegal program that supports SETAP
Texas Panhandle Paralegal Association (TPPA) – An affiliate of the National Association for Legal Assistants (NALA), the TPPA has four levels of membership:
Active – Open to employed and freelance paralegals who meet one of the following:

Certified Legal Assistant (CLA)/Certified Paralegal (CP) credential from NALA or certification from the Texas Board of Legal Specialization (TBLS)
Graduate of an ABA-approved paralegal program
Graduate of an institutionally accredited paralegal program that includes at least 60 semester credits of classroom study
Graduate of a paralegal studies program plus six months of in-house training as a paralegal
Bachelor's degree in any field plus six months of in-house training as a paralegal
Three years of attorney-supervised law related experience that includes at least six months of in-house training as a paralegal
Two years of in-house paralegal training
Associate – Open to anyone who meets one of the following:

Does not qualify for Active membership but is an employed paralegal
Was formerly an Active member but is no longer an employed paralegal at the time of renewal
Qualifies for Active membership except for being an employed paralegal
Student – Open to any student in good standing who is enrolled in a paralegal studies program
Sustaining – Open to any individual, law firm, corporation, and paralegal program representative who supports the TPPA and the paralegal concept
Tyler Area Association of Legal Professionals (TAALP) – An affiliate of the National Association for Legal Assistants (NALA), TAALP has three levels of membership:
Active – Open to individuals who meet one of the following:

Employed doing work of a legal nature for at least one year
Graduate of an ABA-approved or institutionally-accredited paralegal program
Certified Legal Assistant (CLA)/Certified Paralegal (CP) credential from NALA
Professional Legal Secretary (PLS) credential from NALS (formerly known as the Professional Legal Secretary Association)
Former membership with another paralegal association in good standing
Associate – Open to anyone who meets one of the following:

Educator, judge, attorney, or university/college student in good standing who has interest in the legal profession
Employed doing work of a legal nature for less than one year
Employed in some legal capacity and does not qualify for Active membership
Sustaining – Open to any individual or organization that has provided a special service to, and supports the goals of, TAALP
West Texas Paralegal Association (WTPA) – An affiliate of the National Association for Legal Assistants (NALA), the WTPA has three levels of membership:
Active – Open to residents of Texas who are paralegal program supervisors/coordinators or employed as paralegals, and who meet one of the following:

Certified Legal Assistant (CLA)/Certified Paralegal (CP) credential from NALA
Bachelor's degree in any field plus one year of paralegal experience
Graduate of an ABA-approved or institutionally-accredited paralegal program plus one year of paralegal experience
Four years of law experience plus one year of paralegal experience
Associate – Open to any individual who meets one of the following:

Student in a paralegal program
Paralegal educator
Paralegal who qualifies for Active membership who has not attended a WTPA meeting
Sustaining – Open to any attorney, law firm, business, corporation, school, or educator who supports the paralegal profession and the goals of the WTPA
Dallas Area Paralegal Association (DAPA) – An affiliate of the National Federation of Paralegal Associations (NFPA), DAPA has these levels of membership:
Voting – Open to employed or freelance paralegals who meet one of the following:

Bachelor's degree in paralegal studies from an institutionally-accredited program
Bachelor's degree in any subject plus a paralegal certificate from an ABA-approved program
Bachelor's degree in any subject plus a paralegal certificate from an institutionally-accredited program
Bachelor's degree in any subject from an institutionally-accredited program plus one year of paralegal experience
Associate's degree in paralegal studies plus one year of paralegal experience
Associate's degree in any field plus three years of paralegal experience
NFPA's Registered Paralegal (RP) credential
Texas Board of Legal Specialization (TBLS) certification plus one year of paralegal experience
Certified Legal Assistant (CLA)/Certified Paralegal (CP) credential from the National Association of Legal Assistants (NALA)
NFPA's CORE Registered Paralegal (CRP) credential plus three years of paralegal experience
10 consecutive years of paralegal experience

Non-Voting – Open to anyone who qualifies for Voting membership except for being currently employed as a paralegal, not having sufficient experience, or not having sufficient education
Student – Open to students in good standing who are enrolled in an accredited bachelor's, post-bac, or associate's paralegal program
Sustaining – Open to any person or entity that supports DAPA
State Bar of Texas's Paralegal Division – In addition to the paralegal professional organizations, membership in the State Bar of Texas's Paralegal Division is open to paralegals throughout the state. The Paralegal Division works to communicate relevant topics to paralegals throughout the state, increase paralegals' participation in the justice system, encourage public service and promote high levels of professionalism and ethics. This association offers paralegals six levels of membership:
Active Membership – Open to Texas paralegals who work under the direct supervision of an attorney, spend 80 percent of their time on substantive legal work, and meet one of the following:

Have Board Certified Paralegal certification through the Texas Board of Legal Specialization (TBLS)
Have a bachelor's degree in any field plus one year of paralegal work experience
Graduate from an ABA-approved paralegal program and have at least one year of paralegal work experience
Graduate from a paralegal program comprised of at least 60 semester credits including 15 that are substantive legal courses, plus one year of paralegal work experience
Graduate from a paralegal program comprised of at least 15 semester credits of substantive legal courses and at least two years of paralegal work experience
Complete a paralegal program that requires at least an associate's degree, has 15 semester credits of substantive legal courses, and have at least two years of paralegal work experience
Have at least four years of paralegal work experience performing at least 80 percent substantive legal work under the direct supervision of an attorney
Be a Certified Paralegal (CP)/Certified Legal Assistant (CLA) through the National Association of Legal Assistants (NALA) and have at least one year of paralegal work experience
Be a Registered Paralegal (RP) through the National Federation of Paralegal Associations (NFPA) and have at least one year of paralegal work experience
Associate Membership – Open to employed Texas paralegals who work under the supervision of an attorney, who spend 50 percent or less of their time on substantive legal work, who have less than one year of paralegal experience, and who meet one of the following (also open to paralegal supervisors/coordinators):

Certification from the TBLS, NALA, or the NFPA
Bachelor's degree or higher in any subject
Graduate of an ABA-approved paralegal program
A paralegal program that is at least 60 semester credits with at least 15 credits covering legal studies
Complete a paralegal program that requires at least an associate's degree, has 15 semester credits of substantive legal courses, and have less than two years of paralegal work experience
Emeritus Membership – Open to paralegals who were once Active Members but who are now no longer working as paralegals
Student Membership – Open to students who are enrolled in any of the following:

An ABA-approved paralegal program
A paralegal program that is at least 60 semester credits with at least 15 credits covering legal studies
A paralegal program with 15 credits covering substantive legal studies
A paralegal program that requires at least an associate's degree and has 15 semester credits of substantive legal courses
Subscribing Membership – Open to those who meet any of the following:

Completed a paralegal training program
Certified by the TBLS, NALA, or the NFPA
Employed as a paralegal and working under the supervision of an attorney in another state
Previous but not current employment as a paralegal
Instructor in a paralegal program
Sustaining Membership – Open to any law firm, agency, paralegal training program, or other entity that is interested in supporting the State Bar of Texas, Paralegal Division
Large Law Firms
Law firms employ the greatest numbers of paralegals and can be good places to begin a job search. Texas is home to many large law firms, particularly in its metropolitan areas. Such law firms include:
Akin Gump Strauss Hauer & Feld
Fulbright & Jaworski
Vinson & Elkins
Baker Botts
Jenkens & Gilchrist
Haynes and Boone
Locke Liddell & Sapp
Andrews & Kurth
Thompson & Knight
Bracewell & Patterson
Winstead Sechrest & Minick
Jackson Walker
Gardere Wynne Sewell
Strasburger & Price
Jones Day
Important Contacts for Paralegals