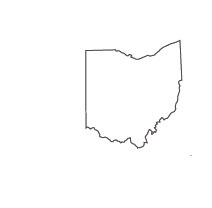 Nearly 6,500 paralegals work in Ohio according to the Bureau of Labor Statistics' 2011 employment survey. The largest concentrations of paralegals in Ohio work in the metropolitan areas of Cincinnati and Cleveland.
Ohio's Supreme Court Rule 5.3, Professional Responsibilities Regarding Nonlawyer Assistants, directs that attorneys must supervise paralegals and assume responsibility for their professional conduct. Ohio does not require that any minimum educational standards be met before a person can work as a paralegal. Thus aspiring paralegal can enter the profession through on-the-job training or by obtaining education.
<!- mfunc feat_school ->
Featured Programs:
Sponsored School(s)
<!- /mfunc feat_school ->
<!- mfunc search_btn -> <!- /mfunc search_btn ->
However, the Ohio State Bar Association (OSBA) does offer a voluntary certification program that assists potential employers in identifying job candidates who meet standards of proficiency in legal knowledge. In order to become an OSBA Certified Paralegal, paralegals must have sufficient education, work experience or a combination of the two, and they must pass a certification exam. The requirements to sit for the exam are:
A bachelor's degree in any field, at least twenty additional semester hours of substantive paralegal coursework, and minimum paralegal work experience of one year full-time (or its equivalent 2,000 hours)
A bachelor's degree in paralegal studies consisting of a minimum of 124 semester hours and paralegal work experience of at least one year full-time (or its equivalent 2,000 hours)
An associate degree in paralegal studies with at least sixty semester hours and paralegal work experience of at least five years full-time (or its equivalent of 10,000 hours)
A high school diploma or equivalent and at least seven years full-time work experience as a practicing paralegal (or its equivalent of 14,000 hours)
Increasing numbers of paralegals are pursuing education as a means of qualifying for entry level jobs. In Ohio, this becomes even more important if a paralegal wishes to become certified. Potential employers may prefer to hire those who could begin their job already possessing legal knowledge and who would be eligible for certification within a few years. Employers may also prefer that a job candidate's paralegal education either meet American Bar Association (ABA) standards or be offered by an accredited educational institution.
Ohio Job Statistics
2011 mean income for paralegals in Ohio: $44,910
July 2012, State Bar recognized 26 paralegals who earned OSBA Certified Paralegal designation
Ohio attorneys reported 45% more pro bono hours in 2010 than in 2009 (nearly 140,000 hours)
2011, Supreme Court case disposal rate increased by 16% with 2,263 cases disposed
Is There Paralegal Certification in Ohio?
Confusingly, certificated paralegals are not the same as certified paralegals, though the two terms are often used interchangeably. Certificated paralegals have earned an educational certificate whereas certified paralegals have passed an exam which certifies that they have mastered a set level of knowledge.
Certificate programs offer focused coursework in paralegal studies. While there are some certificate programs that admit students who have not previously earned a bachelor's degree, many schools require that applicants already have graduated with a bachelor's degree in any field. By supplementing previous education with specialized paralegal coursework, these post-baccalaureate certificate programs can help paralegals both prepare for their career and become eligible for OSBA certification. Students who complete a certificate program become certificated paralegals.
In addition to earning OSBA certification, paralegals may choose to become nationally certified. National certification, through which paralegals become certified paralegals, is offered by three national professional paralegal associations.  Currently there are four exams from which to choose:
As with the OSBA Paralegal Certification process, paralegals interested in becoming nationally certified must meet requirements for education, work experience or a combination of the two.  Requirements for the national exams differ between the three national paralegal organizations and can be found here.
Paralegal Associations
There are five regional professional paralegal associations serving Ohio. Each ones has statewide representatives who meet periodically, forming the Ohio Statewide Alliance (OSA). The OSA exchanges regional information and collaborates to address matters affecting paralegals throughout the state.
<!- mfunc search_btn -> <!- /mfunc search_btn ->
Regionally, each of the five professional organizations support their members through networking, developing relationships with other organizations in the legal field, offering continuing education and professional development, and many other services. All of Ohio's professional associations are affiliated with the NFPA and encourage their members to become nationally certified through the PACE/PCC exams. Ohio's regional professional organizations are: the Cincinnati Paralegal Association (CPA), the Cleveland Association of Paralegals, Inc. (CAP), the Greater Dayton Paralegal Association, Inc. (GDPA), the Paralegal Association of Central Ohio (PACO), and the Paralegal Association of Northwest Ohio (PANO).
Large Law Firms
Ohio's metropolitan areas boast many large law firms. These law firms often hire many paralegals and can be good sources of employment for new paralegals. Ohio's largest law firms include:
Frost Brown Todd
Taft Stettinius and Hollister
Roetzel and Andress
Vorys, Sater, Seymour and Pease
Porter Wright Morris and Arthur
Dinsmore and Shohl
Ulmer and Berne
Baker Hostetler
Thompson Hine
Squire, Sanders and Dempsey
Benesch, Friedlander, Coplan and Aronoff
Shumaker, Loop and Kendrick
Important Contacts for Paralegals