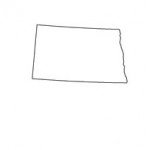 According to the US Bureau of Labor Statistics' 2016 survey, more than 400 paralegals work in North Dakota, representing one fifth of all legal professionals in the state.
In Rule 5.3, the North Dakota Supreme Court defines as a paralegal as: a person who assists lawyers in the delivery of legal services, and who through formal education, training, or experience, has knowledge and expertise regarding the legal system and substantive and procedural law which qualifies the person to do work of a legal nature under the direct supervision of a licensed lawyer.
As in other states, paralegals in North Dakota must work under the supervision of an attorney who accepts professional responsibility for their conduct. Paralegals may not perform duties that would be considered unauthorized practice of law. Supervising attorneys must ensure that their paralegals receive education in ethics and confidentiality.
In North Dakota, Rule 5.3 also offers guidelines for paralegal education. These guidelines are:
Completion of a bachelor's degree, associate degree, or a post-baccalaureate program in paralegal studies from an American Bar Association (ABA) approved institution or one with similar standards of educational rigor
Completion of a bachelor's degree in any field, supplemented by either one year of lawyer-supervised on-the-job training or eighteen semester credit hours of substantive legal coursework
Becoming a nationally certified legal assistant/paralegal through a professional organization that requires continuing legal education in order to maintain certification status
Seven years of on-the-job training and paralegal work experience under the supervision of a lawyer
North Dakota Job Statistics
2016 mean income for paralegals in North Dakota: $45,350
2014, new cases on appeal before the Supreme Court: 459
2016 number of paralegals employed in North Dakota: 410
2014, Rural Law Clerk Program implemented
North Dakota Paralegal Certificates and National Certification
Certificated paralegals are not the same as certified paralegals, though the similarity of terms can lead to confusion. Certificate programs are educational programs in paralegal studies that issue certificates of completion to their graduates. These graduates are then considered certificated paralegals. While certificate programs are available to students who do not have bachelor's degrees, North Dakota's Rule 5.3 only recognizes post-baccalaureate certificates. The certificate program must meet ABA requirements, such as a minimum of 60 semester hours of coursework, including 18 semester hours of substantive paralegal coursework.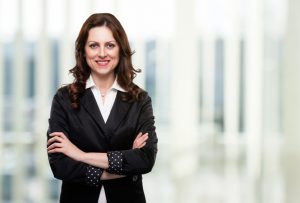 National certification, through which paralegals become certified paralegals, is recognized by North Dakota's Rule 5.3.  Paralegals must meet requirements for education, work experience or a combination of the two, and must also pass one of the examinations offered by the national paralegal associations. Requirements for the national exams differ between the three national paralegal organizations and can be found here.
Currently there are four exams from which to choose:
Paralegal Associations
Two paralegal professional associations are available to those who work in North Dakota. The Red River Valley Paralegal Association (RRVPA) includes paralegals working in eastern North Dakota and western Minnesota. Twice a year, the RRVPA hosts seminars that offer continuing legal education (CLE) as well as credits needed to maintain a CLA/CP certification. Additionally, the RRVPA holds regular meetings, offers networking opportunities, and builds working relationships with other members of the legal community.
The Western Dakota Association of Legal Assistants (WDALA) includes paralegals and students who work or live in the 29 counties of western North Dakota. The WDALA's primary goals are offering continuing paralegal education and increasing the visibility of paralegals within the legal field. The WDALA also educates the public about the role of the paralegal and works to recruit more students into the profession by speaking at schools. Networking and social meetings are regularly offered to members as well.
Law Firms
Large law firms often provide good entry-points for recently-minted paralegals. In a rural state like North Dakota, most large law offices are concentrated in metropolitans areas. Bismarck is home to several large law offices, including:
Vogel Law Firm
Ohnstad Twichell Attorneys
Mackoff Kellogg Law Firm
Nilles Law Firm
Crowley Fleck PLLP
Fredrikson & Byron, P.A.
Ebeltoft Sickler
Important Contacts for Paralegals