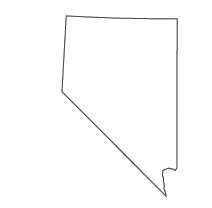 In 2011, more than 1600 paralegals were employed in Nevada, according to the Bureau of Labor Statistics. The majority of Nevada's paralegals work in its major cities like Reno and Las Vegas.
Nevada does not regulate paralegals, allowing paralegals to pursue their vocational choice through on-the-job training or education. Nevada's Rule 5.3 does require paralegals to work under the supervision of an attorney who accepts responsibility for their professional conduct. While Nevada's paralegals may not practice law, they may perform substantive legal work that requires extensive knowledge of procedure and the law.
Is There Paralegal Certification in Nevada?
Although education is not required as a means of becoming a paralegal, many aspiring paralegals choose to earn certificates or degrees. Paralegal education can set entry-level paralegals apart from their peers, which can be important in a competitive job market. Additionally, education can help prepare a paralegal to take one of the voluntary national certification exams to become a certified paralegal. Programs that qualify paralegals to sit for those exams are usually approved by the American Bar Association (ABA) or are offered by accredited educational institutions.
<!- mfunc feat_school ->
Featured Programs:
Sponsored School(s)
<!- /mfunc feat_school ->
<!- mfunc search_btn -> <!- /mfunc search_btn ->
Associate and bachelor's degrees are offered in paralegal studies. Degree programs consist of general education coursework combined with specialized instruction in paralegal studies.
Nevada Job Statistics
2011 mean income for paralegals in Nevada: $51,350
2011, State Bar of Nevada indicated 103,474 hours of direct pro bono representation were reported
2011, Clients' Security Fund reimbursed more than $190,000 for the dishonest acts of their lawyers
2011, amount donated to Nevada's legal service providers: $262,345
People who have already earned a baccalaureate degree in any field and wish to specialize in paralegal studies may choose to earn a master's degree or a post-baccalaureate certificate in paralegal studies. Post-baccalaureate certificates offer a relatively fast entry-point into the paralegal profession. However, master's degrees generally command more attention from prospective employers.
There are some certificate programs that offer admission to students without previous higher education. These programs generally offer only specialized coursework in paralegal studies without many general education classes. Graduates earn certificates of completion to become certificated paralegals.
National Certification
Professional paralegals that meet requirements for education, work experience or a combination of the two may choose to become certified paralegals by successfully completing a national exam. Certified paralegals are considered to have reached a high level of competence in their field. Currently, the three national paralegal associations offer four national certification exams.  They are:
Requirements for the national exams differ between the three national paralegal organizations. A comparison of eligibility requirements and recertification requirements can be found here.
Paralegal Associations
Nevada has three regional professional organizations from which paralegals may select.
The Nevada Paralegal Association (NPA), affiliated with NALA, is comprised of members from the Las Vegas Valley. The NPA works to advance the paralegal profession on a regional, state and national level. To increase the status of paralegals, the NPA encourages high standards of ethics and education, including voluntary certification through NALA's CLA/CP exam.
<!- mfunc search_btn -> <!- /mfunc search_btn ->
Las Vegas Valley Paralegal Association (LVVPA) – An affiliate of the National Association of Legal Assistants (NALA), the LVVPA promotes five levels of membership:
Voting – Open to paralegals and aspiring paralegals who meet one of the following:

NALA's Certified Paralegal (CP)/Certified Legal Assistant (CLA) credential
Graduate of an ABA-approved paralegal program
Graduate of a paralegal program that includes at least 60 semester credits of classroom study
Graduate of a paralegal program plus six months of in-house paralegal work experience
Bachelor's degree in any field plus six months of in-house paralegal work experience
Three years of law-related experience that includes six months of in-house paralegal work experience
Two years of in-house paralegal work experience
Student – Open to students enrolled in a paralegal program, or graduates of such within the past 18 months who are not employed as paralegals
Associate – Open to any individual who meets one of the following:

Has qualified for active or student membership in the past three years but now employed in a non-legal field
Member of the Nevada Bar Association
Educators in the legal field
Attorneys and law professionals who promote the paralegal concept
Persons directly involved in the supervision of paralegals
Retired – Open to those who have been Active members of the LVVPA or another NALA organization for at least three years and who are retired
Benefactor – Open to any entity that supports the LVVPA
The Sierra Nevada Association of Paralegals (SNAP), also affiliated with NALA, supports student, active and retired paralegals in the metro-Reno area. SNAP holds many events throughout the year, including educational seminars, social and networking meetings, and preparatory study groups for the CLA/CP exam. SNAP members may also apply for scholarships for everything from educational coursework to conference fees to national certification. Members may also access SNAP's job bank.
The Paralegal Association of Southern Nevada, affiliated with NFPA, has small presence with a Facebook page. According to that page, its mission is to "promote the paralegal profession in Southern Nevada." SNAP offers five levels of membership:
Active – Open to paralegals and aspiring paralegals who meet one of the following:

NALA's Certified Paralegal (CP)/Certified Legal Assistant (CLA) credential
Graduate of an ABA-approved paralegal program
Graduate of a paralegal program that includes at least 60 semester credits of classroom study
Graduate of a paralegal program plus six months of in-house paralegal work experience
Bachelor's degree in any field plus six months of in-house paralegal work experience
Three years of law-related experience that includes six months of in-house paralegal work experience
Two years of in-house paralegal work experience
Student – Open to individuals currently enrolled in a paralegal program
Retired – Open to members of NALA or SNAP who have been members for at least three years and are retired
Associate – Open to anyone employed in a law-related field who does not qualify for Active, Student, Retired, or Sustaining membership
Sustaining – Open to individuals and entities who support the goals of SNAP
NALS of Nevada – This national organization has the following local chapters throughout the state. NALS and its following local affiliates encourage NALS certification and membership:
Douglas-Carson Legal Professionals (DCLP)
NALS of Las Vegas
Membership is offered at these levels:
Individual – Open to those engaged in work of a legal nature
Associate – Open to those engaged in work of a legal nature such as educators, judges, and attorneys
Students – Open to students taking at least nine semester credits from a legal-related program offered by an accredited school
Retired – Open to those who have been a NALS-affiliated member for at least five years prior to retirement
Life – Open to qualified individual members
International – Open to those engaged in work of a legal nature who reside outside the US
Important Contacts for Paralegals