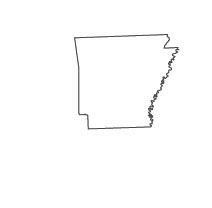 Arkansas law firms, government agencies, corporations and other entities employ nearly 2000 paralegals and legal assistants, according to the U.S Department of Labor's 2010 survey. The majority of Arkansas' paralegals work in Little Rock and its surrounding areas.
Paralegals are gaining increased recognition within the Arkansas legal community. In fact, in 2011 the Arkansas Bar Association created a Paralegal Committee, with the goals of encouraging greater use of paralegals within the legal community and establishing best practices for paralegals.
<!- mfunc feat_school ->
Featured Programs:
Sponsored School(s)
<!- /mfunc feat_school ->
Paralegal Education in Arkansas
Paths to employment as a paralegal in Arkansas include on-the-job training, education, and national certification exams. In line with other states, Arkansas state law does not require a degree or certificate in order for someone to work as a paralegal and therefore has no regulatory body that governs the profession. Arkansas law, in the Arkansas Rule of Professional Conduct 5.3, recognizes "paraprofessionals" who assist lawyers and directs that these paraprofessionals work under the immediate supervision of a lawyer who assumes responsibility for their professional actions.
<!- mfunc search_btn -> <!- /mfunc search_btn ->
Is There Paralegal Certification in Arkansas?
Certificated paralegals are those who have earned a certificate or diploma for completing educational coursework in paralegal studies. Certificate programs may require that the applicant has earned a degree in another subject. Thus the certificate would offer a focused course of study specific to paralegals without requiring general interest coursework. Other programs may issue a certificate along with an associates' degree.  Still others simply offer a certificate program. Certificate-issuing schools may or may not be recognized by the American Bar Association (ABA) and may or may not be accredited.
Arkansas Job Statistics
2011 mean income for paralegals in Arkansas: $36,820
2011, number of paralegals employed in Arkansas: 1,730
Certified paralegals are those who have passed a national exam in their field and been issued certification by the examining body. Currently there are four national exams from which to select:
An informational chart comparing national certification exams, eligibility for testing, fees, and recertification is available here.
Employers may say they want a "certified" paralegal when in fact they want a certificated paralegal. It is important to ask a potential employer if they wish for a job candidate to have completed the educational and training requirements to earn a certificate or if they want a candidate who has passed one of the national certification exams.
Within the field, it is generally recognized that entry-level job candidates are more employable if they have completed a formal educational program that issues a certificate or a degree in paralegal studies. As many certificate- and diploma-awarding programs also meet the eligibility requirements for the national exams, aspiring paralegals may choose to edge out the competition by earning a certificate or diploma on the way to gaining national certification.
Professional Paralegal Associations
Arkansas has two professional organizations that current, aspiring or former paralegals can join.
The Arkansas Paralegal Alliance, Inc. (formerly Arkansas Association of Legal Assistants, Inc.) was established in 1983. It has members and regional meetings throughout the state. The Arkansas Paralegal Alliance (APA) works to create growth opportunities for paralegals in Arkansas by working with the Arkansas Bar Association, organizing continuing education courses, and creating educational and networking opportunities through events such as its Annual Convention.
<!- mfunc search_btn -> <!- /mfunc search_btn ->
The APA is an affiliate of the National Association of Legal Assistants (NALA), the national organization which administers the CLA/CP certificate exam. The APA offers a study course for the CLA/CP and information about advanced paralegal certification through NALA.
The Arkansas Paralegal Association (ArPA) works towards the goals of furthering the advancement of the paralegal profession and increasing unity and diversity throughout the legal community. It is affiliated with the National Federation of Paralegal Associations (NFPA), which offers national certification through the PACE andPCCEexams.
The Arkansas Paralegal Association offers monthly meetings and an Annual Convention, and is open to those currently practicing as paralegals or those working toward that goal. Members automatically receive membership to the NFPA and access to the networking and educational opportunities such membership provides.
Law Firms
Large law firms are often large employers of paralegals. Most of these firms are located in Little Rock.
Friday Eldredge & Clark LLP
Mitchell Williams Selig Gates & Woodyard PLLC
Wright Lindsey & Jennings LLP
Wilson & Associates PLLC
Rose Law Firm PA
Kutak Rock LLP
Quattlebaum Grooms Tull & Burrow PLLC
Dover Dixon Horne PLLC
Williams & Anderson PLC
Barber McCaskill Jones & Hale PA
Dover Dixon Horne PLLC
Gill Elrod Ragon Owen & Sherman PA
Cross Gunter Witherspoon & Galchus PC
Bassett Law Firm LLP
Hilburn Calhoon Harper Pruniski Calhoun Ltd.
Womack Landis Phelps & McNeill PA
Barrett & Deacon PA
Jack Nelson Jones & Bryant PA
Laser Law Firm PA
Munson Rowlett Moore & Boone PA
Matthews Campbell Rhoads McClure Thompson & Fryauf
Rainwater Holt & Sexton PA
Rainwater Holt & Sexton PA
Important Contacts for Paralegals