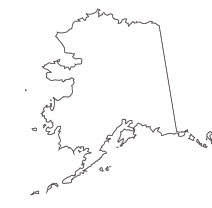 In 2011, the Bureau of Labor Statistics found 630 paralegals employed in Alaska, most of them working for law firms, corporations and government agencies. The survey also found that Alaska offered some of the top wages for paralegals in nonmetropolitan areas.
The Alaska Supreme Court's Rule of Professional Conduct 5.3 requires that lawyers provide direct supervision to any nonlawyer assistants, including paralegals. Rule 5.3 also states that lawyers must instruct their assistants in ethics and confidentiality, and must assume responsibility for their employees' professional conduct.
Alaska state law does not require that paralegals meet training or education requirements prior to employment. Thus, aspiring paralegals can begin their careers either by earning a certificate or degree in paralegal studies.
<!- mfunc feat_school ->
Featured Programs:
Sponsored School(s)
<!- /mfunc feat_school ->
Is There Paralegal Certification in Alaska?
As the profession of the paralegal becomes more prominent within the legal community, increasing numbers of aspiring paralegals are choosing education as their entry-point into a career. Paralegal studies courses are available through certificate and degree programs.
<!- mfunc search_btn -> <!- /mfunc search_btn ->
Both associate and bachelor's degrees can be earned in paralegal studies. Degree programs offer students both specialized courses in their field and general education courses to introduce students a broader spectrum of learning.  Degree programs usually take two to five years to complete.
Alaska Job Statistics
2011 average income for paralegals in Alaska: $52,330
2011, number of paralegals employed in Alaska: 630
2010, percentage of paralegals over the age of 50: 31.9%
2010, qualified paralegals working in different occupations: 69
Certificate programs usually take less time to complete than degree programs because they do not require many general education courses. Some certificate programs do not require applicants to have any previous higher education. Others, called post-baccalaureate certificate programs, require that applicants have previously earned a bachelor's degree in any subject. These programs offer coursework exclusively in paralegal studies to prepare graduates for their new career.
With any educational program, it is important to research whether or not the program is offered by an accredited school or is approved by the American Bar Association. Employers and bar associations may desire that the certificate or degree meets certain standards. Additionally, if a paralegal is considering national certification, accreditation or ABA-approval may make qualifying to take the certification exam easier.
National Certification
Paralegals who earn educational certificates are called certificated paralegals. Paralegals that meet educational or work experience requirements and also pass a national certification exam are called certified paralegals. National certification is one way for paralegals to demonstrate their command of their field, gain the esteem of their colleagues, and further the advancement of the paralegal profession. Currently the three professional organizations offer four national exams from which to select:
Requirements for the national exams differ between the three national paralegal organizations. A comparison can be found here.
Paralegal Associations
Alaska has three active professional paralegal associations.
In Anchorage, the Alaska Paralegal Association (APP), an affiliate of the NFPA, offers continuing education, a job bank, networking opportunities and current information about the profession to its members. It also helps members prepare for national certification through the PACE/PCC exams.
The AAP is also working towards voluntary paralegal certification within Alaska.
Alaska Association of Paralegals (AAP) – Offers five classes of membership:
Full Membership – Open to any employed paralegal
Associate Membership – Open to anyone interested in the paralegal profession
Student Membership – Open to any full-time student who is not employed as a paralegal
Sustaining Membership – Open to any group, association, law firm, corporation, institution, or person interested in supporting the AAP
Government Membership – Open to any employee of a city, state, federal, or military branch of government
NALS of Anchorage represents not only legal secretaries, but any legal support staff including paralegals. NALS of Anchorage offers continuing legal education, support for those seeking to become nationally certified, and networking opportunities. NALS' focus is on increasing the professionalism of legal support workers and helping their members increase their skill level.
Fairbanks is home to the furthest north affiliate of NALA, the Fairbanks Association of Legal Assistants (FALA). FALA's goals include organizing continuing education hours for its members, promoting professional development, supporting members who wish to become nationally certified though the CLA/CP exam, and establishing good working relationship with other legal groups in the interior of Alaska. FALA also offers social activities, scholarships, and advocacy for the paralegal profession.
Fairbanks Association of Legal Assistants (FALA) – A National Association of Legal Assistants (NALA) affiliate, FALA offers these levels of membership:
Active, Associate, and Student Memberships require current membership in NALA
Sustaining Memberships are offered for individuals, organizations, and institutions
Law Firms
Law firms are often a good entry-point into a career as a paralegal. Large law firms often hire paralegals in greater numbers than other employers. Alaska's large law firms include:
Jermain, Dunnagan & Owens. P.C.
Cook Schuhmann & Groseclose, Inc.
Patton Boggs LLP
Hartig Rhodes Hoge & Lekisch, P.C. A Professional Corporation
Davis Wright Tremaine LLP
Perkins & Coie
DeLisio Moran Geraghty & Zobel, P.C.
Atkinson, Conway & Gagnon, Inc.
Baxter Bruce & Sullivan P.C.
Burr Pease Kurtz
Stoel Rives LLP
Manley & Brautigam, P.C.
Durrell Law Group, P.C.
Tindall Bennett & Shoup, P.C.
Law Offices of Janet L Bolvin
Important Contacts for Paralegals