Intellectual property—broadly defined as the legal rights given to someone's creation of the mind—is big business, so specializing your paralegal career in this field can result in plenty of exciting professional opportunities and impressive salaries to match.
But before you can fully understand what it means to work as an intellectual property  paralegal, a primer in the intellectual property field is in order.
Intellectual property is a little tricky to understand because it's not tangible. In other words, you can't hold it, smell it, see it, feel it, etc. Instead, it covers creations of the mind that legally belong to someone.
Ideas themselves can't be protected, but the resulting work or the means to produce the work can – provided it can be proven as original. Examples include music, literary works, inventions, words, and phrases, all of which are protected through one or more intellectual property products that include patents, trade secrets, copyrights, and trademarks/service marks.
Intellectual property law, which involves the legal protection of these creations, is handled by one federal agency – the United States Patent and Trademark Office (USPTO). Everyone seeking legal rights to their creations must file an application with the USPTO to obtain a patent, trademark/service mark, copyright, or trade secret and then maintain their legal rights by renewing their IP (and paying a fee!) as required by the PTO. As an IP paralegal, you'll quickly become a pro at navigating the USPTO website.
Individuals and companies protect their financial interest through these products, which identifies them as the legal—and exclusive—owner of their creation. Once a creation is legally protected, the owner can prevent others from making/using/selling/producing the same thing and seek legal recourse and financial restitution in cases of infringement.
When you consider that nearly everything around you (from books to music… from software to soft drinks… from electronics to clothing brands) is likely covered by some aspect of intellectual property law, it's easy to see why there are so many opportunities for intellectual property paralegals.

Intellectual Property Paralegals: Who They Are and Where They Work
Intellectual property paralegals have a broad job description that includes any and all activities associated with supporting the preparation and maintenance of intellectual property applications and legal products and the litigation of intellectual property matters.
You'll find them working side by side with patent attorneys in a variety of settings, including law offices, governmental agencies, and private companies.
What Does an Intellectual Property Paralegal Do?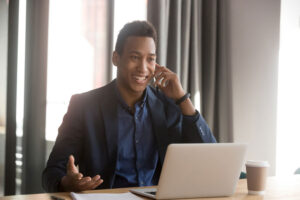 Intellectual property paralegal jobs are usually focused on one or more areas of intellectual property law: (1) creating intellectual property; (2) maintaining intellectual property; and (3) litigating intellectual property.
On the creation side, their duties often include researching the USPTO database to ensure that existing copyrights/patents/trademarks don't interfere with a new application. Then, they provide the attorney with all of the necessary information needed to draft an application for the USPTO. The PTO is famous for asking for additional information and documentation, so keeping the lines of communication open and responding to the PTO in a timely manner with the necessary documents is always an important aspect of an IP paralegal's job.
For clients with existing intellectual property, they are often responsible for ensuring that maintenance fees are paid on time to keep important intellectual property active. And they may also handle licensing agreements and other correspondence when the creator of the IP allows other parties to use their protected work. In the corporate environment (consider how many patents a large company may hold), maintaining patents and handling correspondence and legal matters regarding licensing is a full-time job in itself.
On the defensive side of IP litigation, IP paralegals may be called in to conduct litigation research and find statutory or case law that supports their client's position when a case of IP infringement is filed. On the offensive side of IP litigation, they may help perform research, draft pleadings, prepare exhibits, and contact witnesses and experts to help the attorney prepare for trial.
In a more general sense, paralegal careers in intellectual property include loads of coordinating, managing clients, filing, phone work, and preparing documents – everything you'd expect from a busy paralegal. In the IP field, paralegals take on a lot of important work that includes drafting applications for patents, trademarks, domain names, etc., ensuring that applications and all related materials are submitted, responding to appeals in a timely manner, and frequently corresponding with clients for additional information.
This is in addition to maintaining an attorney's schedule, generating docket reports, and coordinating with the attorney and clients regarding court appearances and meetings.
How to Become an IP Paralegal
Step 1. Earn a Degree or Certificate in Paralegal Studies and Gain some IP Experience
Currently practicing paralegals interested in learning how to become a paralegal in the intellectual property field should get familiar with the industry and the requirements needed to get their foot in the door. In the highly demanding field of intellectual property law, you'll need a handful of years of experience in the paralegal field, at a minimum, and an associate's degree or higher. It never hurts if that degree is from an American Bar Association (ABA)-approved paralegal program.
Find an ABA approved paralegal program. Bachelor's degree in areas like applied law are also highly valuable additions to an IP paralegal's resume.
Step 2. Consider Additional Training in Intellectual Property Law
It's always beneficial to look around for a law class in intellectual property that'll give you a good foundation to hit the ground running in the field. You may also find a few online courses in patents and trademarks that will get you the info you're looking for.
And, of course, one of the best things you can do to prepare for intellectual property paralegal jobs (and show your prospective employer you're serious about transitioning to IP law) is to take the time to begin familiarizing yourself with the USPTO website.
Step 3. Get Well Acquainted with the Kind of Technology and Creative that Falls Under IP Law
Because intellectual property often involves highly technical ideas and inventions, a basic understanding of technology, science, and engineering can go a long way. And given the mounds of paperwork and correspondence involved in the IP field, make sure your calm demeanor is on point and your organizational game is near-flawless.
 How Much Do Intellectual Property Paralegals Make?
According to the Bureau of Labor Statistics (BLS), the intellectual property paralegal salary came in at an average of $56,610 as of May 2020. However, because the BLS also includes legal assistants in this BLS category, the average salaries posted may be lower than what you'd find out in the real world.
With this in mind, the top earners in this category (75th – 90th percentile) are likely experienced paralegals. That group earned an average salary of $67,080 – $85,160 as of May 2020. But because IP paralegals come with a highly specialized skillset, an intellectual property paralegal's average salary is likely even higher.
<!- mfunc feat_school ->
Featured Programs:
Sponsored School(s)
<!- /mfunc feat_school ->