For those who wish to enter the legal field, becoming a paralegal is a fantastic way to get your feet wet in the world of law, whether with the goal of eventually pursuing the path of an attorney or to develop a thriving paralegal career in its own right. This is partly because the role of a paralegal offers a uniquely expedient way to jump into the legal profession, offering experience and exposure that will set you on a career path in the world of law in no time.
The following guide is for those who are wondering, "Should I become a paralegal?" Because the paralegal profession is such a promising opportunity for people of all backgrounds, the answer is likely yes. However, there are many types of paralegals and many ways to pursue your first work experiences in the field. You don't want to catch yourself saying, "Here's what I wish I knew before becoming a paralegal" a year after taking your first job.
To learn more about the career of a paralegal, from job responsibilities to education and certification requirements to salary information, read on. If you know that you intend to become a paralegal and wish to find the degree or certification program that is right for you, visit our homepage.
What Does a Paralegal Do?
Any working attorney would agree that paralegals play an indispensable role on legal teams, helping lawyers complete difficult and arduous tasks so that they can focus on the most skilled aspects of their jobs.
Responsibilities of paralegals can vary greatly depending on where you are working and your area of specialty. The responsibilities of a paralegal can include the following:
Helping to assemble the facts of a case, which can lead to investigative discoveries
Case preparation assistance, including tracking down and preparing evidence to submit to court
Administrative support organizing important print and digital documents
Research assistance on laws and regulations
Drafting documents including contracts and mortgages as well as attorney-client correspondence
File legal documents with the court or opposing counsel during trial period
Assistance in procuring affidavits and other formal statements for court cases
Creating reports to help lawyers prepare for cases
As you can see, the job of a paralegal is a multifaceted one that draws from a variety of communication, organization, investigation, and research skills to meaningfully impact important court cases. If the above responsibilities appeal to you, your answer to the question "Should I become a paralegal?" should be a resounding yes.
Entry-Level Paralegal Jobs
Many are drawn to become paralegals because there are careers available at entry level. There are few better ways to gain experience in the legal field, getting the lay of the land that will help you see where your talents lie and cultivate greater skills in the legal profession.
Some of the top entry-level paralegal jobs are the following:
Legal secretary or office assistant
Municipal court administrative assistant
File clerk with a law firm or courthouse
Runner of privileged and hard copy documents
To learn more about entry level paralegal career options and how to find your first job opportunity as a paralegal, visit our Guide to Entry-Level Paralegal Jobs.
What Education Do I Need to Become a Paralegal?
There's good news for those who are wondering, "Should I become a paralegal?" – people from a variety of different paths and backgrounds are able to pursue the paralegal profession, with entry level jobs available for people at a range of skill levels. In fact, this is one of the most appealing things about the paralegal profession. Read on to learn more about degree requirements, certification opportunities, and internships to help give you experience in the field of law.
Degree Requirements
Unlike most other paths through the legal profession, one does not need to hold a graduate degree in order to become a paralegal.
The minimum level of education typically required for a paralegal is an associate's degree. One of the best options for students who don't yet hold any degree is a devoted program for an Associate's Degree in Paralegal Studies. Many of these programs are approved by the American Bar Association.
Though there are many opportunities available for paralegals who hold an associate's degree, there are still numerous employers seeking paralegals who hold a bachelor's degree. However, there are not many devoted programs in Paralegal Studies at the bachelor level. In fact, because so many people pursue work as paralegals as the first step in larger career shifts, there is no expectation that paralegals will hold a degree in any particular subject. However, those who hold all different types of bachelor's degrees are typically encouraged to receive paralegal certification. See the section below for more information about certification requirements.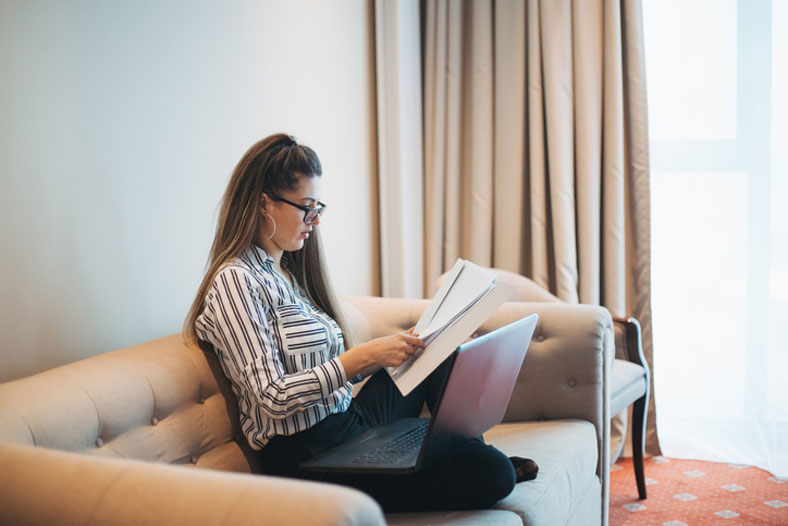 Entry-Level Paralegal Certification
Those who hold bachelor's degrees typically pursue a post-degree paralegal certificate. Many paralegal certificate programs are available online and take only a few months to complete, helping you prepare quickly for the responsibilities of becoming a paralegal. Like associate programs for paralegals, many of these are approved by the American Bar Association.
Some of the top ABA-approved entry level paralegal certification programs are the following:
NALA: The Paralegal Association: Certified Paralegal (CP)
National Federation of Paralegal Associations: CORE Registered Paralegal (CRP)
NALS: The Association for Legal Professionals: Professional Paralegal (PP)
These programs culminate in an examination that asserts your competency in the field and readiness to begin work as a paralegal. Some programs help you develop areas of specialty so that those who have their sights set on a particular type of paralegal work can enter the field with advanced knowledge.
If you are planning on pursuing a paralegal certificate, be sure you know the certification requirements of the state where you intend to work.
Internships
While completing their paralegal certification program, many students also find internships that increase their exposure to the day-to-day work of a legal team and add work experience to their resume. Sometimes these opportunities are provided by certification programs, while in other cases they require students to be proactive. In responding to the prompt "What I Wish I Knew Before Becoming a Paralegal," many professionals in the field would likely argue for the importance of internship experience at the outset of pursuing a career.
How Long Does It Take to Become a Paralegal?
One of the appealing things about working as a paralegal is that it offers the opportunity to enter the field of law quickly, especially relative to other paths in the legal profession, which can often take many years to complete.
The speed at which you can enter the workforce as a paralegal is largely determined by your educational background. If you do not hold a degree, an Associate's Degree in Paralegal Studies program is your best option, with standard programs taking two years to complete. If you already hold a bachelor's degree and are interested in attending a certification program, the shortest programs can be completed in eight months.
Your time in a degree or certification program is also a great moment to begin networking, laying out the groundwork for potential job opportunities after school ends. In answering "What I Wish I Knew Before Becoming a Paralegal," many paralegals would likely recommend doing as much networking during your preparation period as possible.
How Much Does It Cost to Become a Paralegal?
Typically, associate's degree programs and certification programs have costs that, while lower than the average cost of bachelor's degree programs, might still set some students back. If that again makes you wonder, "Should I become a paralegal?," it's important to remember that a paralegal program will put you on good footing to pursue paid work as soon as you are out of school. While it is technically possible in some unique opportunities to become a paralegal without any certification, those who do receive degrees and certificates are candidates for more skilled jobs with better pay, making it a wiser long-term investment.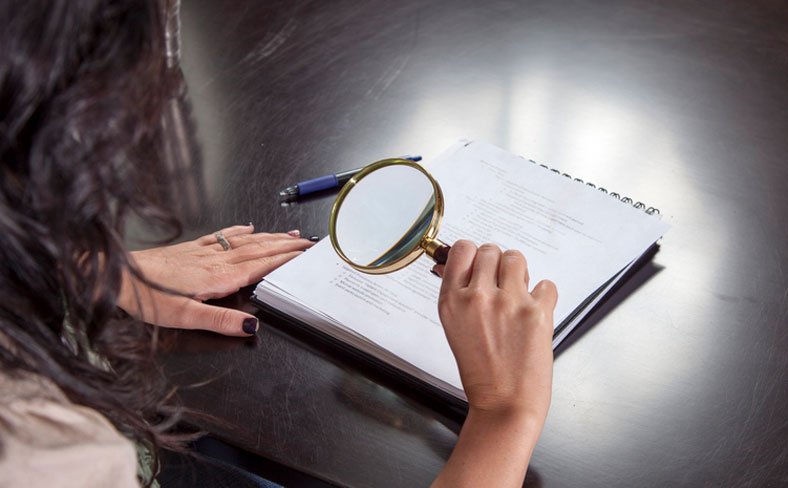 What Is the Average Paralegal Salary?
According to the Bureau of Labor Statistics, the median annual salary for paralegals overall is $53,230. However, the same report finds pay variance across industries: paralegals who work for the federal government earn a median annual salary of $69,680, while those who work in the field of finance and insurance earn a median salary of $64,740. This goes to show that if you are thinking of becoming a paralegal, your choice of workplace will significantly affect your pay.
Paralegals also receive different compensation by state. The top paying states (by median wage) for paralegals are Washington D.C. ($83,420), Washington State ($71,900), California ($70,290), Massachusetts ($66,820), and New Jersey ($65,690). In fact, in some ways this tracks with the BLS' report on paralegal salaries by industry, as certain industries are more densely concentrated in particular parts of the country.
Job Outlook
Job outlook for paralegals is excellent, with the Bureau of Labor Statistics reporting a predicted 14% growth rate of paralegal jobs by 2031, nearly three times the average job growth rate across professions. This means that if you are a qualified candidate seeking work opportunities as a paralegal, there will only continue to be more and more options for you.
For more detailed information on paralegal salaries and job growth predictions, take a look at our Guide to Paralegal Salaries. For more information about job growth, visit our article Paralegal Job Outlook.
The Lifestyle of a Paralegal
It's no secret that paralegals work hard. But those who are in the profession take pride in their long hours, as they reflect the crucial role of paralegals in the duties of law offices. Indeed, it's essential that paralegals perform their roles diligently and attentively, since they are often the people tasked with detail-oriented assignments that will ensure that important case-related work goes according to plan. Paralegals who support legal teams during critical moments get the satisfaction of knowing that their hard work resulted in a fair and efficient trial, which is no easy feat.
Some paralegals perform regular duties consistently, such as administrative or clerking work. Others specifically seek job opportunities where they will be given a wide variety of responsibilities, allowing them to cultivate different skills simultaneously while gaining exposure to many different parts of the legal process. In planning your path as a paralegal, it's important to give thought to which way of working appeals most to you so that your work is consistently enjoyable and energizing.
Is Becoming a Paralegal Right for Me?
For those who read this article wondering, "Should I become a paralegal?," it might be time to take next steps. If you would like to gain exposure to the field of law without embarking on the long process of going to law school, becoming a paralegal is an ideal path for you.
For more information on how to break into the field and further responses to the prompt "What I Wish I Knew Before Becoming a Paralegal," visit our Guide to Tips and Tricks of Becoming a Paralegal.
If you are considering various paralegal duties and still want to determine more about which role is the best one for you, visit our article on the differences between a paralegal and a legal assistant.
<!- mfunc feat_school ->
Featured Programs:
Sponsored School(s)
<!- /mfunc feat_school ->