U.S. law is dynamic, complex, and often obscure, so regardless of whether you're looking to land a job as a paralegal in a corporate law office, a governmental agency, or in a private firm and work alongside in-house counsel, public defenders or prosecutors, or solo practitioners, you'll need to come prepared. And that, of course, means first completing a formal course of study for paralegals.
In many professions, the path to a career is fairly straightforward, with clearly defined educational pathways. However, in the paralegal profession, there are a number of pathways, making learning how to become a paralegal a little confusing for those aspiring to enter the profession.
Chances are you've already discovered that a number of pathways exist to the paralegal profession and you're likely wondering: How long does it take to become a paralegal, and what type of education do I need to become a paralegal? Will a certificate program qualify me for a job as a paralegal, or should I take the time to earn a college degree? Will a two-year degree position me for success, or should I explore four-year degree options?
Most importantly, you've likely asked yourself: Is it hard to become a paralegal? Nothing worth doing is easy, and that's especially true of a career in the legal field. Becoming a paralegal through a paralegal certificate or degree program involves hard work, dedication, and a commitment to success. Here's what you'll want to know about choosing a program that's best for you:
The Importance of American Bar Association (ABA) Program Approval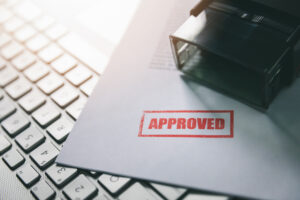 Before you consider your educational options and how long to become a paralegal, you'll want to learn about ABA paralegal program approval and its importance in the paralegal profession.
Paralegals are not licensed to practice in the vast majority of states. Just three states—Utah, Washington, and California—regulate the paralegal practice or the use of the word "paralegal" or "legal assistant." Without state licensing or mandatory certification, few standards in the profession exist. That leaves many would-be paralegals scratching their heads and wondering where to turn for the best education that results in the best potential for career advancement.
But not to worry. The American Bar Association (ABA) oversees an approval process that is designed to set a high standard of quality for paralegal programs, thereby making the process of finding a paralegal program a fairly easy one. In fact, ABA approval has become the gold standard for paralegal programs.
The ABA approves programs that meet specific program competencies and student achievement metrics (based on admissions, career services, graduate employment records, etc.) and have been in operation – and have graduated students – for at least two academic years.
While it's not necessary to complete an ABA-approved paralegal program to practice as a paralegal, you can be assured that doing so will prepare you for the rigors and challenges of the paralegal profession. Many attorneys/law firms also require candidates to complete an ABA-approved paralegal program as a minimum requirement for employment.
How long does it take to become a paralegal online? The ABA does not approve home study and fully online paralegal programs, but there are plenty of partially online and hybrid/blended paralegal programs that allow students to study either asynchronously or synchronously with few campus requirements.
There are about 260 paralegal programs currently approved by the ABA. The ABA approves non-degree certificate, associate, and bachelor's degree programs.

Education for Paralegals: Exploring How Long It Takes to Become a Paralegal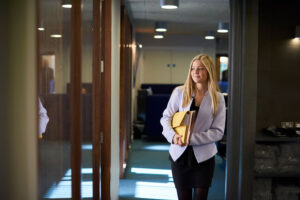 So, how long does it take to be a paralegal?
You'll find paralegal programs ranging from as little as a few weeks to as many as four years, and your options vary depending on your educational/career goals and previous education. If you're asking "is paralegal a 2 year degree?" The answer is that often times it is. If you earn an associate degree, then yes, it will take two years at least. And many quality certificate programs (including post-degree certificates) run between 18 months and two years too.
Paralegal Certificate Programs
Not all certificate programs are created equally, so it's important to understand the differences and the outcomes of these programs.
Online paralegal certificate programs: These programs, which can be completed in as little as six weeks, offer a crash course in paralegal studies that results in a certificate of completion or diploma. While these short-term courses of study may first appear to be a fantastic way to inexpensively and quickly complete your education and enter the field, you won't find too many (if any) attorneys who will hire you with this type of education. There's nothing simple or straightforward about the legal field, so learning everything you need to know about becoming a competent and capable paralegal in just a few weeks just isn't realistic. Paralegals are valuable members of the legal team who come equipped with strong skills and a solid foundation of knowledge that make them vital members of the legal team. In short, you'll need to invest in a solid education if you want to land a job as a paralegal.
Post-degree certificate programs. If you already have a college background, a post-degree certificate program may be right for you. Often offered by community colleges and four-year colleges and universities, post-degree certificates offer focused legal training that take anywhere from five months to two years to complete. While admission requirements vary, most of these programs require at least a couple years of college coursework that demonstrates that you have satisfied a general education component. Many of these programs also offer specialized study in specific areas of law, such as litigation, immigration, estate planning, real estate, and more.
Paralegal Degree Programs
How long does a paralegal degree take? In general, between two and four years, depending on what degree level you want to complete:
Associate degree programs. Offered by community colleges and some four-year universities and colleges, two-year associate degree programs are widely available.Designed as Associate of Arts, Associate of Science, or Associate of Applied Science degrees in paralegal studies, a two-year degree remains the most common pathway to a paralegal career. Paralegal associate degree programs include general education courses, some electives, and paralegal-specific legal courses. In most cases, these programs prepare students to become generalists, which is a smart move when first entering the profession. Some of the coursework within associate degree programs include legal research and writing, criminal law, legal terminology, business law, litigation, and more.
Bachelor's degree programs. Some colleges and universities offer four-year bachelor's degree (BA or BS) programs in paralegal studies or legal studies. If you have aspirations of becoming a paralegal in a specific area of law, a bachelor's degree is probably a good fit for you. You may also qualify for a higher paralegal salary if you have a bachelor's degree on your resume. Like an associate's degree, these degrees offer a foundation in general education studies and general paralegal courses. However, they also allow you to specialize your course of study in one or more areas of law. A four-year degree program in paralegal studies likely also includes study in business management and administration, which may position you for senior-level paralegal positions in large law practices and corporate environments.
Professional Certification Options for Paralegals
You can take your career to another level by earning professional certification.
There are no mandatory certification requirements to practice as a paralegal; however, voluntary certification remains a popular pursuit among paralegals and sometimes a requirement among employers. No less than four paralegal associations offer professional certification.
Many employers don't require any type of professional certification, while some like to see any one of the following four professional designations on a resume. Some firms may also have specific certification requirements. It's always in your best interest to ask around and learn more about preferred professional designations in some of your region's big firms before choosing which professional designation to pursue.
How long does it take to become a certified paralegal? After spending a couple years in school, you can go on to become professionally certified through one of a few different agencies. Certification generally requires an associate degree or post-baccalaureate certificate, or an equivalent combination of education and experience. When you factor in the exam process, you can expect to spend at least three years becoming a certified paralegal.
The major certification agencies for paralegals are:
The National Association of Legal Assistants (NALA) offers the Certificate Paralegal (CP) designation, along with advanced specialty exams.
The National Federation of Paralegal Associations (NFPA) offers the Registered Paralegal (RP) designation.
NALS – the Association for Legal Professionals, offers three designations: the Accredited Legal Professional (ALP), the Certified Legal Professional (CLP), and the Professional Paralegal (PP).
The American Alliance of Paralegals Inc. offers the American Alliance Certified Paralegal (ACCP).
<!- mfunc feat_school ->
Featured Programs:
Sponsored School(s)
<!- /mfunc feat_school ->