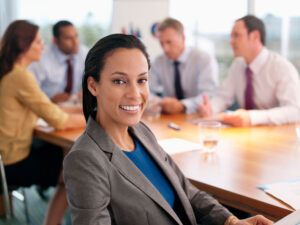 If you have a keen eye for detail, a knack for organization and multi-tasking, a love of the law, patience, and determination, then a career as a paralegal may be perfect for you.
Paralegals work within a team of attorneys and legal professionals to support the day-to-day needs of their workplace, whether that's a private law firm or in the public sector. You'll utilize your expertise in the law to assist with everything from fact-finding and case research to document collection and preparation, client communication and interviews, and beyond.
<!- mfunc feat_school ->
Featured Programs:
Sponsored School(s)
<!- /mfunc feat_school ->
To gain that legal expertise, you'll first need a thorough paralegal education by obtaining a certificate or paralegal degree. Because the field of law is vast and intricate, you may be wondering if the road to entry is paved with difficulties. Is it hard to become a paralegal? Do paralegals go to law school before being eligible for employment?
Surprisingly, there are several avenues you can take to begin your career as a paralegal, depending on your age and any previous schooling you might have—and none of them require attending law school (unless you want to!). The most important thing is to tailor your paralegal education to your specific career goals.
Here's a breakdown of the paralegal education needed to begin a career in legal support services.
---
Advance Your Paralegal Career with More Education
How to Earn Your Paralegal Degree
Start Your Paralegal Education
---
If your goal is to join a large firm, you will need a paralegal associate degree or post-degree certificate at minimum, and a bachelor's degree if you really want to be competitive. If you don't already have a degree, you can enroll in a paralegal associate degree or bachelor's program specifically in paralegal studies.
If you already have a degree in another field, it's recommended to get a post-degree certificate in paralegal studies, also a very marketable combination of credentials.
Types of Paralegal Degrees
Though many employers typically require a four-year bachelor's degree, there are several paralegal education options to begin your career depending on your current age and education status. You can start with a generalist certificate or a paralegal associate degree, or you can also opt for more advanced education in the form of a master's in paralegal studies.
<!- mfunc search_btn -> <!- /mfunc search_btn ->
Certificate
Designed for high school graduates and career changers entering the legal field, as well as current paralegals looking to further specialize.
Undergraduate certificate programs offer the fastest option available.
Paralegal certificates are entry-level programs available through community colleges, state schools and private universities that provide basic academic training for paralegals. There are two types of certificates you can earn:
A generalist certificate is designed for those just entering the legal field, including high school graduates, or those with a degree in another field who have not yet completed specific paralegal education.
A specialized certificate is designed for current paralegals who are diving deeper to gain expertise in specific areas of the law, such as criminal or family law.
A generalist paralegal certificate isn't technically considered a degree since the courses focus exclusively on paralegal skills and don't include the general coursework found in an associate program or higher. They are instead designed to provide a broad and foundational education in the legal field that prepares students with the basic knowledge and skills entry-level paralegals are expected to have, such as legal terminology, legal research, ethics, and document preparation. You typically only need a high school diploma or a GED to enter a paralegal certificate program, which can take anywhere from four months to two years to complete, depending on your certificate.
Though many law firms require a bit more paralegal schooling for employment, a certificate may meet the minimum paralegal education requirements for some firms, giving you an excellent way to get your foot in the door and gain practical knowledge before continuing your paralegal education with a higher degree. The courses taken in these programs can often be transferred toward earning a paralegal associate degree through the same school but aren't always transferrable to another institution.
One thing to make clear: A paralegal certificate is not to be confused with a paralegal certification. Paralegal certification programs are intended for working paralegals to earn a professional designation, which requires specific coursework and exams through a handful of nationally recognized paralegal professional organizations (rather than through a community college or a university). The professional certification designates your competence and expertise in your field.
Paralegal Associate Degree
Designed for new paralegal students without any college education.
Suitable for career changers that may or may not hold a degree in another area.
For those interested in a well-rounded education that includes some electives and general education courses.
An associate paralegal degree gives you an even higher likelihood than a paralegal certificate of gaining employment in a law firm. Paralegal associate degree programs may be designed as Associate in Science (AS), Associate in Arts (AA), or Associate in Applied Science (AAS) degrees and generally consist of two years of full-time study, but are often self-paced, allowing you to take the time you need. Associate degree programs in related fields are also often offered with the option to take paralegal courses and earn a certificate in paralegal studies concurrently.
You can generally start your associate paralegal schooling with a high school diploma or GED. Though many paralegal associate degree programs don't differ hugely from that for a paralegal certificate, they do have one major advantage: in addition to legal-specific curriculum (like contract writing, legal research, and legal ethics), your coursework includes general education requirements (like math, English, and science) that better set you up to continue onto a four-year bachelor's degree. That said, some schools do offer a wider variety of paralegal classes and electives to associate degree students compared to those in paralegal certificate programs. Considering both credentials often take two years to complete, an associate paralegal degree may be the better bang for your buck.
Most associate degree programs in paralegal studies are offered through community colleges and private four-year colleges, which also often offer bachelor's degrees in legal studies, giving students the option to transfer credits toward a bachelor's degree if they choose. Individuals who want the option of advancing on to a bachelor's degree in the future often choose an associate degree because of the ability to transfer most or all the credits.
Some associate degree programs in legal studies even include an internship where students can gain practical, on-the-job experience using the knowledge they gained throughout the program.
Paralegal Bachelor's Degree
Designed as four-year programs for new students entering the field who have not yet taken any college courses.
Offered as two-year completion programs for students transferring credits from an associate degree program they have already completed.
Great for practicing paralegals with associate degrees who are interested in specializing in an area of law, advancing in the field, and/or considering moving on to law school.
The best way to set yourself up for employment right out of school is to earn a bachelor's paralegal degree, as most law firms typically require a BA as part of their minimum paralegal education requirements.
Some schools offer a full bachelor's in paralegal studies, while others will issue your degree in a different legal discipline while offering a paralegal minor, or paralegal-specific coursework. Bachelor's degrees in Legal Studies (or Paralegal Studies, depending on the school) may be designed as Bachelor of Science (BS) or Bachelor of Arts (BA) degrees and consist of about four years of full-time study equaling 120 credit hours, or two years for those transferring in with associate degree.
Like a paralegal associate degree program, a BA in Paralegal Studies includes general education coursework in addition to legal coursework. However, you also have the option of majoring in an area like criminal justice, political science, and business administration with a minor in paralegal studies; conversely, you could also minor in these subjects if legal studies is your major.
A paralegal bachelor's degree allows you more freedom to structure your education based on what you're most interested in and where you want to go in your career—if you know you're interested in criminal law and want to work for a District Court prosecutor, then a criminal justice minor would be a natural choice; if you want to work in a corporate legal department, business administration would be a wise option.
In fact, many law firms and corporate legal departments seek paralegals that have some education or a background in the areas they work in, whether finance, healthcare, or computer science. Conversely, minoring in paralegal studies means you expect legal knowledge to be supplementary to your primary skill set.
Lastly, a bachelor's in paralegal education also typically includes an internship. This helps you gain essential practical experience that not only makes you more marketable to employers upon graduation, but also ensures you can hit the ground running once you're hired.
Can You Go to Law School With a Paralegal Diploma?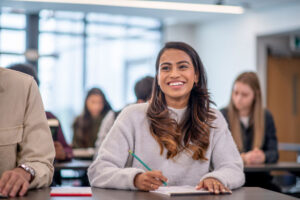 If your goal is to attend law school, you may be wondering if becoming a paralegal first would help—either with the admissions process or with your coursework and passing the bar exam.
As to whether you can get into law school with a paralegal degree, the answer is: Maybe. To get into law school, you'll minimally need a bachelor's degree. So, if you're a working paralegal who has obtained that four-year degree, you should be eligible to apply to law school. If you only have an associate degree or a paralegal certificate, you'll need to further your paralegal education before a law school will accept you.
Does being a paralegal help in law school? The overwhelming consensus is yes, paralegal education and experience can be a major asset throughout your law school experience. Not only will you get an insider's look at the full scope of what it means to be a practicing attorney, but you'll have already started building the relevant skillset that will be crucial for acing your law school exams and practicums—because you've already done the work! You'll also have access to a network that could help your chances of getting into the school of your choice, through letters of recommendation or contact references.
You may also be asking can you work as a paralegal while in law school simultaneously—and if so, do law firms pay for law school for paralegals that work for them?
Law school and a paralegal career both take up an overwhelming amount of time, not to mention focus and brainpower. It may be difficult to dedicate the appropriate attention to both endeavors at once, and some employers may not be amenable to losing working valuable hours to your law school classes and study time.
That said, it's entirely possible to juggle both, if you choose your course wisely, you're honest with your employer about your capabilities and limits, and you're able to organize your time efficiently. Many firms even offer tuition reimbursement for their staff or funds to cover the cost of LSAT prep courses. Showing your dedication to your career is a big incentive for your employer to invest right back in you. Plus, it'll be very helpful to have a source of income during the arduous journey to the bar exam!
Master's Degree For Paralegal Studies
Designed for practicing paralegals interested in highly specialized and emerging areas of law.
Also designed for mid-career college-educated professionals in a variety of fields, from HR management and business administration to healthcare administration and public policy whose jobs duties frequently intersect with the law.
Also an option for bachelor's degree holders in fields other than law looking to make a career change and become a paralegal.
A growing number of colleges and universities are offering master's degree programs in legal studies. These give paralegals working in law firms, corporate legal departments, government agencies and non-profits the opportunity to focus in-depth studies on the very specific area of law they work in. Master of Legal Studies (MLS) programs are available in a tremendous variety of concentrations specific to different areas of law, including HR & Employment, Sustainability, Intellection Property, Disability Law, and more.
With a master's-level paralegal education, you have the opportunity to build a deeper knowledge of the legal systems and principles of law that you can extrapolate to society. You'll better understand how your profession impacts the community you live and work within and learn to critically analyze how those systems fit into the workings of a larger society.
These programs are not limited just to paralegals or legal professionals. The MLS is also for HR professionals, healthcare administrators, business managers and executives, non-profit managers, entrepreneurs, and just about anybody else whose job frequently involves maneuvering through the legal aspects of their field or industry. This makes the degree ideal for those looking to advance in their career or reorient their career with a greater focus on field-specific legal expertise.
Master's paralegal school requirements typically include a bachelor's degree, and possibly a passing GRE, MAT, or LSAT score, if your chosen program requires an entrance exam (not all do). You may also need to produce other documents like a resume, letters of recommendation, or a personal essay.
Programs typically allow students to choose one or more concentrations. These may include dispute resolution, healthcare corporate compliance, intellectual property, government contract law, and cybersecurity, among many others. Some programs offer the option to earn an accompanying graduate certificate in the area of focus concurrent with the master's degree.
A capstone project usually rounds out these programs and provides students with the opportunity to apply theory in a real-world setting.
Advance Your Paralegal Career with More Education
You've never met a challenge you didn't want to beat. So, when it comes to making a power play to give your paralegal career the shot in the arm it needs, you're eager to get things going. The decision has already been made. All that's left is to make your move.
The paralegal education landscape is changing, shifting to appeal to non-traditional students preparing to enter the profession later in life and those already in the field looking to rise to meet the new challenges lawyers are dishing out daily.
You've been working in the law office long enough to see that you're going to be limited if you don't dig in now and start furthering your education. That young new paralegal that just got hired on has got nothing on you yet, and they sure as hell aren't going to gain one inch of ground if you've got anything to say about it.
This is the point in your career when specializing and advancing is already as good as done, you just need the right program to move you forward – whether 'forward' means being able to take on more specialized work with your existing firm, or making a move for a new job with a bigger, better, badder firm. You know, the one with offices on the top floor of the glass tower downtown.
Fortunately, there are plenty of advanced programs designed with you in mind.
You may hold an undergraduate certificate, a post-degree certificate, or an associate or bachelor's degree in paralegal studies… but now that you've put down roots in the paralegal profession, it's time to get serious about heading back to school to complete a more advanced certificate or degree program.
One of these scenarios likely applies to you…

You have an undergraduate certificate in paralegal studies… so you would complete an associate degree in paralegal studies

Or
You have a post-associate certificate in paralegal studies… so you would complete a bachelor's degree in paralegal studies, with or without a legal specialization in as little as two years by transferring in credits from your associate degree

Or
You have an associate degree in paralegal studies… so you would complete a bachelor's degree in paralegal studies either with or without a legal specialization in as little as two years by transferring in credits from your associate degree

Or
You have a bachelor's degree in legal studies, with or without a legal specialty… so you would complete a graduate certificate or master's degree in legal studies with a track in a legal specialty
Have an Undergraduate Certificate in Paralegal Studies?
Advance with a Paralegal Associate Degree
If you've completed an undergraduate certificate in paralegal studies, moving on to earn an associate degree in paralegal studies is the best choice you can make if you have more/better professional opportunities on your mind.
While an undergraduate paralegal certificate does produce competent paralegals through a foundational education in the legal field, it doesn't include the general education courses the American Bar Association and the major paralegal professional organizations recommend. All of these organizations recommend at least 18 credits of general education at the post-secondary level, making an associate degree the educational minimum.
Ask any of the big industry players – the ABA, NALA, NALS, and the AAfPE – and they'll say an associate is the educational minimum that paralegals need to be able to represent the profession as well-rounded professionals capable of everything from their core legal work to communicating effectively with attorneys and law firm clients.
Schools that offer both undergraduate paralegal certificate programs and associate degree programs in paralegal studies will often allow you to transfer credits from the certificate program toward the associate degree, allowing you to earn the degree in much less time. If the program was offered through proprietary school that doesn't offer a paralegal associate degree, then you won't have much luck when it comes to transferring credits and will need to complete a full 2-year program to meet the recommended minimums.
A number of schools even offer students the option to complete a certificate in paralegal studies at the same time they complete an associate degree in a related field. This provides all the foundational paralegal courses and even some electives that will allow you to tailor your education around a particular area of law, plus you end up with an associate degree to put on your resume. This makes for a powerful combination that goes beyond meeting the minimums and is highly marketable, especially if your degree aligns with the type of law you'll be practicing or the setting you'll be working in: Imagine how a law firm that specializes in corporate law would view a job candidate with an associate in business with an accompanying certificate in paralegal studies.
Similarly, some schools offering post-degree certificate programs that require an associate degree for admission will allow students to concurrently complete the certificate program and the associate degree program in a related field.
Discover the top paralegal associate degree programs in each state.
Have an Associate in Paralegal Studies or Post-Associate Certificate?
Advance with a Bachelor's Degree 
You may have earned a certificate or associate degree in paralegal studies, but you know that the American Bar Association (ABA), along with several paralegal associations, including NALA and the NFPA, all recommend the four-year bachelor's degree for paralegals. You also know that the major law firms with a presence in the most demanding urban markets now often require paralegals to hold a four-degree at minimum. This is your chance to put on the big britches and get serious about making a move to the job you've really been coveting. Without a four-year degree, you can pretty much just keep dreaming because it will continue to be out of reach.
Earning a bachelor's degree is a natural progression for paralegals with advancement on their minds or their sites set on a new employer, not to mention being a smart choice for anybody that wants to simply keep up with the increasingly specialized work lawyers are laying on the desks of their legal support staff.
Here's your options… Pursue a bachelor's degree (BA or BS) in paralegal or legal studies or a bachelor's degree in a similar field, like political science or business administration, with a minor in paralegal studies.
If you already have a paralegal associate degree, you'll likely be able to transfer some or all your general education and paralegal course credits, trimming what would ordinarily be a four-year (120-128 credit) degree down to as few as 60 credits that you can complete in a two- or three-year period.
You can choose to complete a bachelor's degree in general legal studies, or you can focus your bachelor's degree in one or more areas of the law – contract administration, environmental law, eDiscovery, criminal law, asbestos litigation, immigration law; you name it, there's a program out there for you with a specialized track or you can simply customize your experience with the electives you choose.
While many bachelor's degrees culminate in an internship, as an experienced paralegal you may be better off completing a final project or paper that allows you to practice and demonstrate your advanced level of knowledge in the law.
Discover the top paralegal bachelor's degree programs in each state.
Have a Bachelor's Degree in Paralegal Studies or Post-Bac Certificate?
Advance with a Master's Degree or Graduate Certificate 
You've already earned a bachelor's degree, so you've set yourself up nicely to complete graduate work in the study of law. This is your opportunity to really focus in and become an absolute killer in a specific area of law.
Graduate-level degrees are designed as a Master of Paralegal Studies, Master of Legal Studies (MLS) or a Master of Science in Law/Master of Studies in Law (MSL); and of course there are also MA degrees in legal studies … all different names for what is essentially the same degree, so don't let the variations in name throw you off. Granted, a master's in paralegal studies is more targeted toward the traditional paralegal role, while the master's degrees in legal studies offer more flexibility so they are also often used as an add-on degree for people in fields like business administration, HR, or healthcare administration.
You want to get serious about focusing? Here's your shot at finding a focused program designed to prepare you to bleed your legal specialty. Just about any track you can think of is available these days… innovation and technology, health law, business development, intellectual property, human rights, tribal law, environmental law, international economics and policy, mining and mineral rights… and, of course, all the standards, like tax law, family law, and corporate compliance.
The MLS and other similar master's are different from the other graduate-level law degree, the LLM. The LLM is for practicing lawyers who hold a JD degree and a law license. Unless you intend to take the bar, then what you're after is a master's degree, not an LLM.
Master's degree programs consist of about 36 semester hours and two years of full-time study, with virtually all coursework related to law.
Graduate certificate programs consist of about 18 semester credits. Many practicing paralegals choose graduate certificates over master's degrees because they can be completed in about a year.
While your previous undergraduate education in paralegal studies prepared you for the general paralegal field, a graduate degree or certificate is designed specifically for career enhancement. Because most students completing these degrees are working professionals, it is common for schools to offer them through partially or fully online programs.
Entry into these programs often requires a minimum GPA in undergraduate studies and minimum GRE, MAT, or LSAT scores. Additional eligibility requirements include admissions essays, letters of recommendation, and personal interviews.
Discover the top paralegal post-degree certificate programs in each state.
How to Earn Your Paralegal Degree
1. Research Your Program
Make sure you find a program that meets your specific needs. That could mean choosing an associate degree program that you know transfers credits fully into a subsequent bachelor's degree, or that could mean finding a that offers online classes to work around your schedule with maximum flexibility.
Generally, there are a few things you should look for in any paralegal education program. Accreditation is an important factor when determining the quality of a paralegal institution because it indicates that the institution has met specific guidelines for the program and its curriculum. Therefore, it's important that you look for accredited paralegal schools in your area. Four organizations contribute to the widely recognized guidelines used in establishing the commonly accepted standards for paralegal education:
The American Bar Association (ABA) is one of the more well-known organizations, and for that reason, many paralegals gravitate toward ABA-approved schools when beginning their search. However, all of the above organizations recommend a program with no less than 60 semester hours of credit, which equates to a two-year program at minimum that consists of general courses along with paralegal core and specialty courses. There's a consensus that the programs that include general education courses along with paralegal core and specialty courses provide the best preparation for becoming a well-rounded paralegal with strong writing and communication skills.
The ABA also recommends at least 18 semester hours of legal specialty coursework as part of any degree for paralegal job preparation. Those semester hours must include:
Cover substantive law or legal procedures or processes
Have been developed for paralegals
Emphasize practical paralegal skills
Other considerations should include the school's graduation rate, employment rate, and its reputation for professors with industry experience, student support services (academic counseling, job placement, etc.), and innovative courses. The ABA strongly recommends that field experiences, like internships, cooperative education placements, and law clinics, be offered as part of a paralegal degree program. And, of course, geographic location, admission requirements, and tuition costs are also an important part of the equation.
2. Prepare Your Financing
Let's face it—higher education of any kind is expensive. And if you're looking at a bachelor's degree or higher for your paralegal education, you'll want to make sure you have a financing plan put together before you submit your admissions package. In addition to traditional student aid, look for paralegal scholarships that you may qualify for. There are a number of public and private organizations that offer financial assistance to eligible paralegal students.
3. Submit Your Admissions Material
Make sure you've got everything your program requires for your admissions package. This may include transcripts from your high school or previous college, a personal statement, letters of recommendation, application fees, and more. You may also need to submit to an interview (or two, or three!) with the admissions counselors at your school. Also check to see how you're meant to submit your materials—some schools accept everything online, while others require you to mail in your package.
How Long Is Paralegal School?
Because a paralegal is not a full-fledged lawyer, many think that the schooling is significantly shorter. And in many ways, that's true—paralegals don't need to go through law school after completing their paralegal education unless they want to do so. But for those asking, "Is paralegal a 2-year degree?" the answer isn't quite that cut and dry. The length of your paralegal education depends on which degree you opt for:
Paralegal certificate: 4 months – 2 years (average is 2 years)
Paralegal Associate degree: 2 years
Paralegal Bachelor's degree: 4 years
Paralegal Master's degree: 2 years
Keep in mind, too, that your coursework is dictated by semester hours—and you generally can decide how quickly or slowly you advance through the program. Taking more or fewer classes within a semester can help speed up or slow your pace through your paralegal degree, based on how you need to make your schooling work within your schedule.
Start Your Paralegal Education
If you're ready to put your love of the law into practice, it's time to find an accredited paralegal degree program. Learn more about the degree options in your area, including online programs and hybrid courses that work with your career goals and schedule, through reputable schools and universities in your state.