The term specialization can be confusing as specialization in the legal field can be quite different from specialization in other professions. For example, in science or medicine, specialization with an area implies that the specialist performs within their focus area almost exclusively. You wouldn't see your dermatologist for help with a broken bone, for example, since he or she is a skin specialist.
*Accredited online paralegal and legal studies programs put an associate's, bachelor's or master's degree well within reach:
Within the legal field, specialization is often not as rigid. While a law firm might specialize in a certain field, such as immigration or environmental law, it is unlikely that everyone within the firm spends one hundred percent of their time working on those specialties. Rather, immigration or the environment would be a focus and an area of expertise. However, the firms would likely also be able to assist with family law or drawing up wills, and so on.
In response to the National Association of Legal Assistant's 2010 salary survey, paralegals ranked the amount of time spend in their specialty area by what percent of their working hours they spent working within the specialty. Nearly equal numbers of paralegals reported spending less than 40% of their time in their specialty area and more than 40% of their time in their specialty. Paralegals also reported having and using multiple specialties within their jobs.
Reasons for Specializing
Paralegals may have different reasons for specializing. Some choose to specialize based on personal interests or the needs of their employer.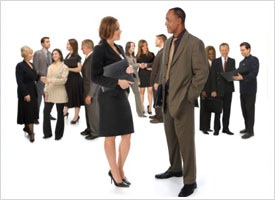 Small law firms often need paralegals that are proficient in several fields of law as they will be performing many job duties, whereas larger firms may need paralegals to know one specialty at a much deeper level. Paralegals may specialize in order to strengthen their resume and make themselves more attractive job candidates. Still others specialize in order to earn a higher salary. While specialization does not always correspond to a salary increase, in general corporate law, environmental law, real estate, entertainment, and intellectual property law are more profitable areas in which to specialize.
Certified Specialists
Educational programs, such as certificate programs, are available to help paralegals increase their skills within a certain practice area. Aspiring paralegals may opt to specialize before they enter the job market, or they may wait until they have some work experience under their belts and choose to return to school. In some areas, continuing legal education courses may also be available to aid paralegals in specializing. Additionally, some states, such as California and Texas, offer paralegal specialist certifications.
Areas of Specialization
There are numerous legal specialties from which paralegals may choose. Some of the more popular areas are: